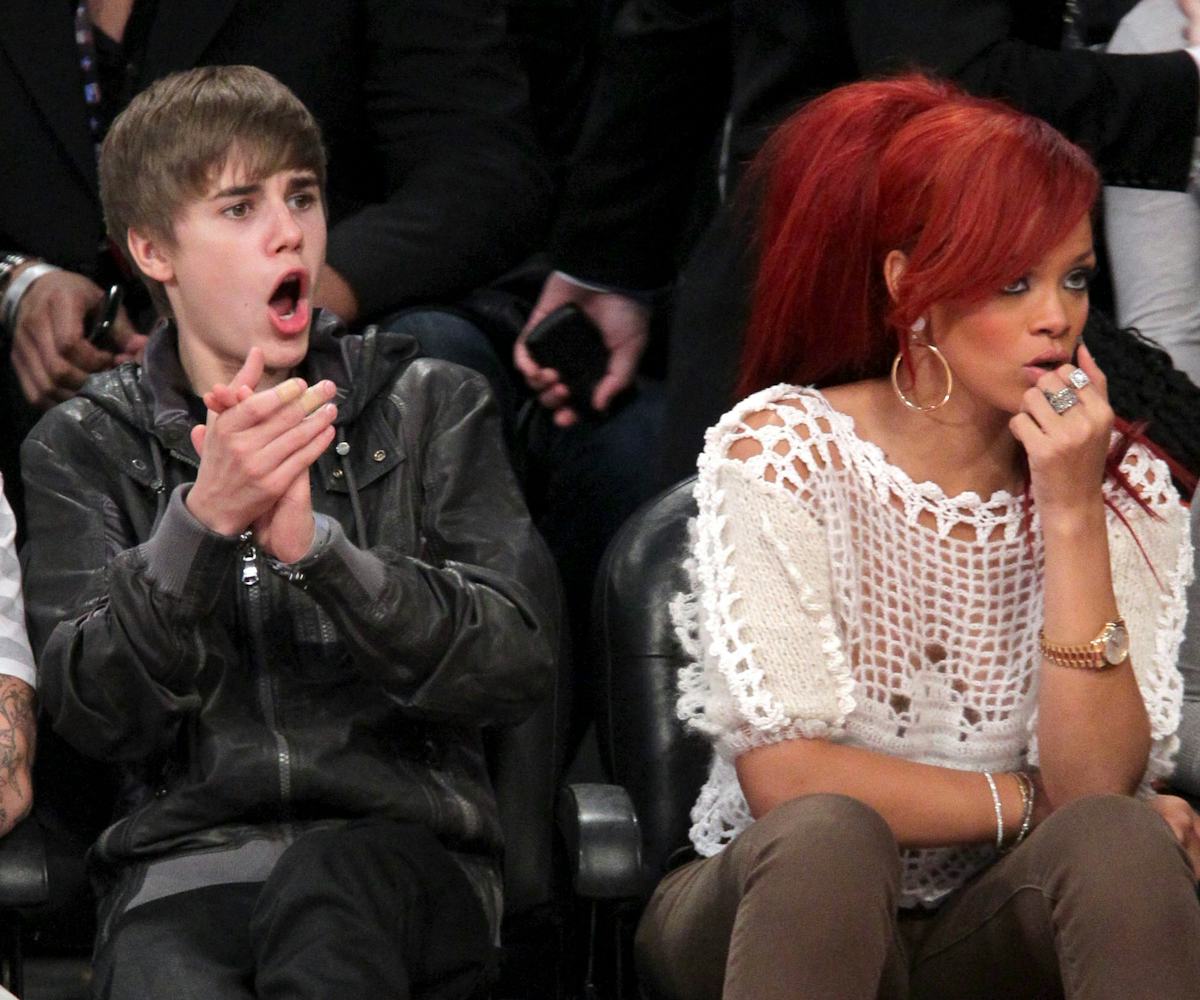 Photo via Noel Vasquez/Getty Images
Justin Bieber Posted An Instagram of Rihanna Rejecting Him
Justin Bieber's Instagram, much like his public persona, is unpredictable, sometimes humorous, and as a whole, quite mysterious. So when he posted a photo of Rihanna seemingly rejecting him yesterday, we were left with one lingering question: Why?
The throwback photo itself is from 2011, and shows Bieber and Rihanna hanging out courtside at a basketball game. (Celebrities just love hanging out at basketball games!) The photo is a simple paparazzi shot of Bieber showing Rihanna his phone, but the "Sorry" singer added the self-deprecating caption: "Can I have your number please" -Justin "Nah" -Rihanna
Yes, we love #tbt Instagrams, but it feels like there has got to be some sort of reasoning behind this random Instagram. But the plot thickens: shortly after his Rihanna post, Justin Bieber uploaded yet another "crazy throwback" of him and Selena Gomez. That's two in less than a week! What does it mean?! So, could the Rihanna pic just be a way for Bieber to brush off the Gomez #tbt as a part of a larger throwback sesh, or is it a way for us to sympathize with the singer for the rejection? Does he know when Rihanna's album is coming out?
Honestly, we're just not sure. But we've got our eyes on you, Justin.