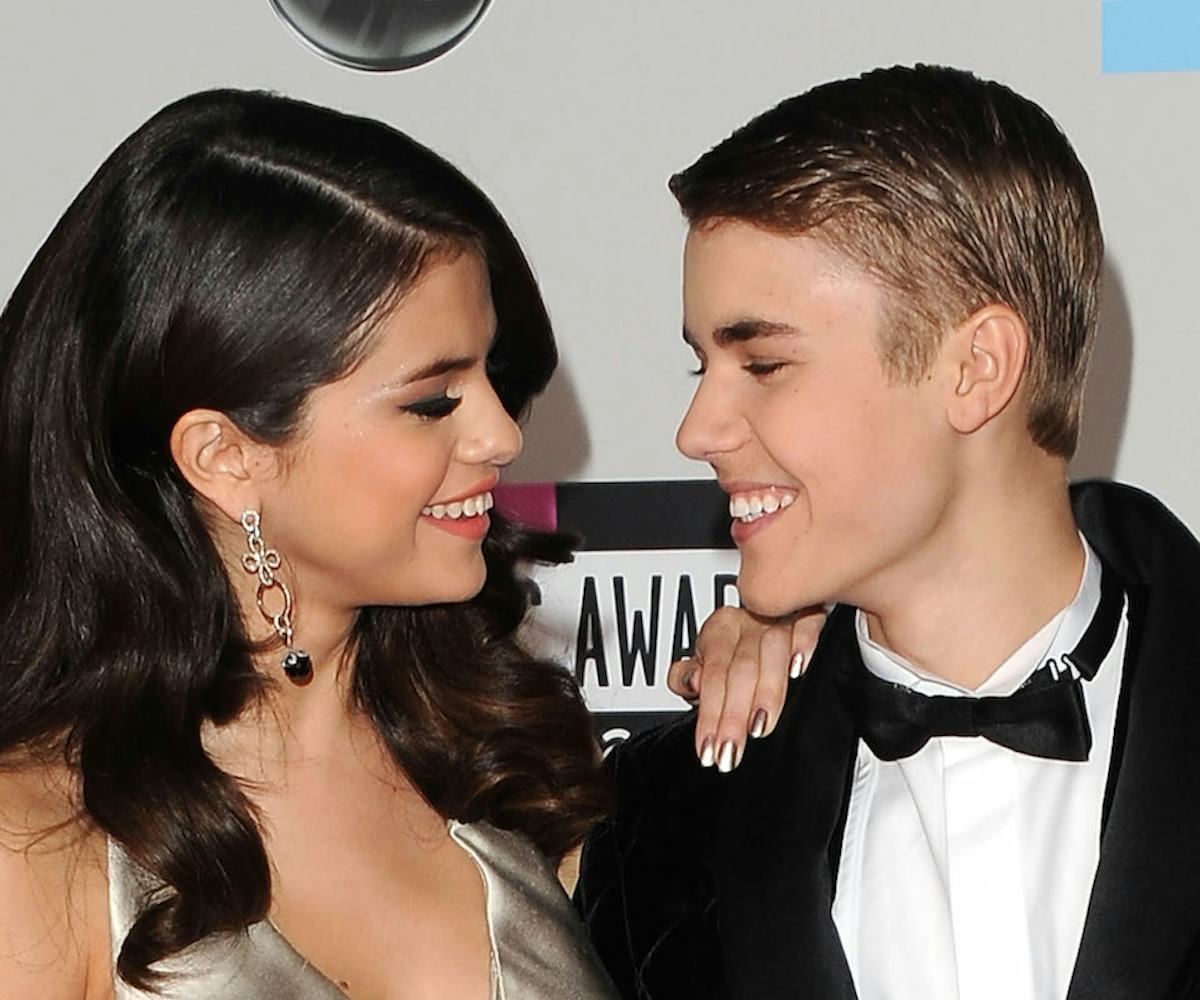 Photo Jason Merritt/Getty Images
Is This A Leaked Justin Bieber And Selena Gomez Duet?
Warning: Highly speculative rumors ahead. Earlier this week, a Twitter account @SelGomezUK, uploaded 10 seconds of a previously unreleased Selena Gomez track. According to Teen Vogue, who keeps an eye on such things, this is the very same track Gomez previewed via Instagram last week. The new ripple here is that @SelGomezUK is claiming that this is part of a Gomez/Justin Bieber duet, which is almost too much to even think about.
Here's the snippet itself and, alas, there's no Beebs to be heard. Instead, there's a lot of scratchiness and bass because, hey, it's a leaked track.
Are your ears okay? Damn that bass, right?
Anyway, like we said, the idea that this is a duet between the former lovebirds is highly, highly dubious given that we only hear Gomez. Certainly, we've been cruelly teased about this before. But don't you want this to be a duet? Wouldn't that be just something to talk about? Maybe if we wish hard enough it'll happen.
Then again, the idea that this would be a duet is getting a mixed reaction in the comments below the video. Some are for, some are angrily against. We're guessing Beebs would be into it. Guess, we'll just have to hold on and see when Gomez releases the full track.
(via Teen Vogue)