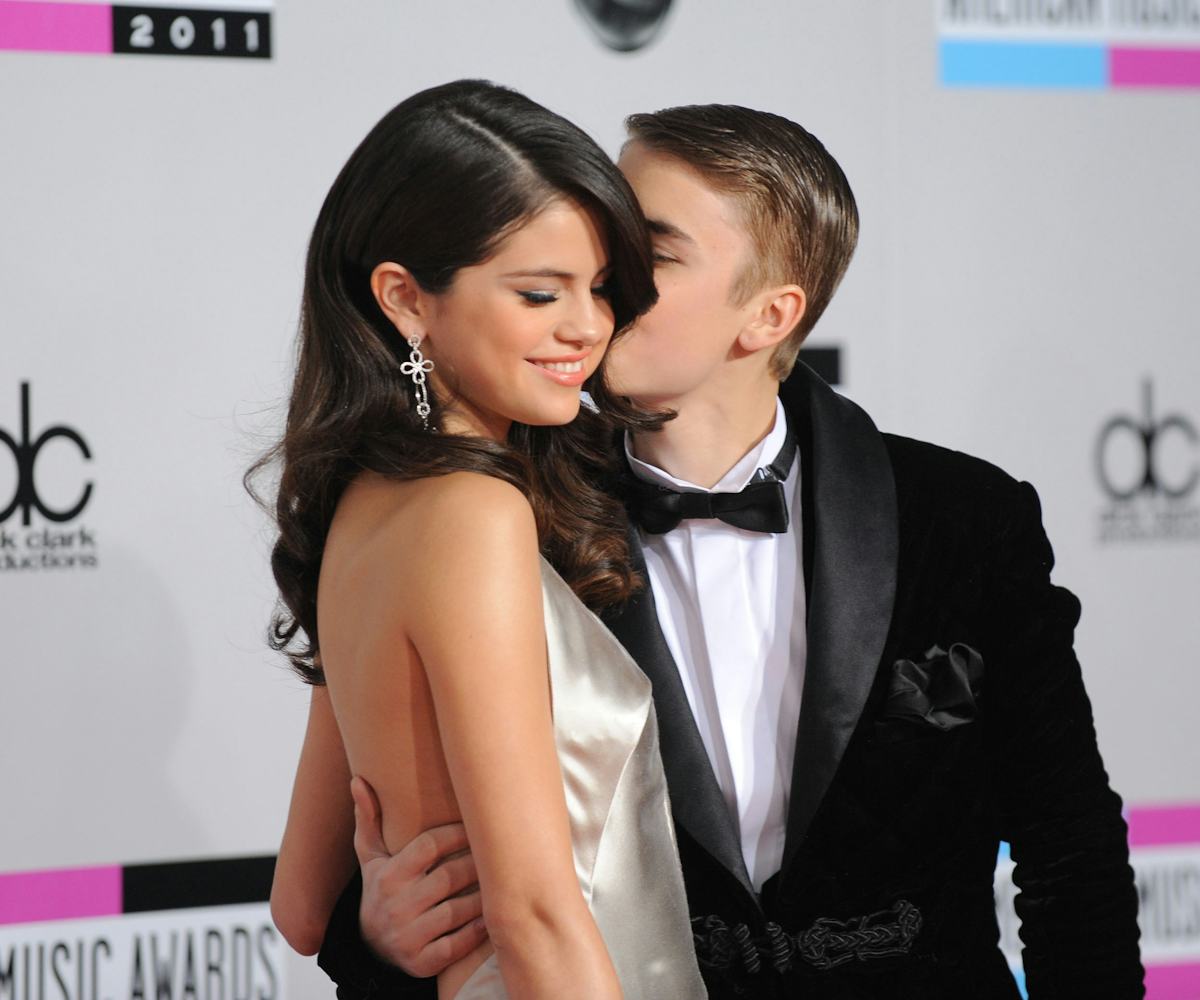 Photo via Jason Merritt / Getty Images
Justin Bieber Opened Up About Living With Selena Gomez At 18
"it was a marriage kind of thing"
Justin Bieber, we will admit, has done a lot of growing up lately. And now that he's become more honest and comfortable with expressing his emotions, in the latest issue of Complex, the singer is opening up about something that has fueled tabloids for years: his relationship with Selena Gomez. 
"I learned a lot. I moved in with my girlfriend when I was 18. Started my own life with her," he said. "It was a marriage kind of thing. Living with a girl, it was just too much at that age. But we were so in love. Nothing else mattered. We were all about each other. But when it's like that and you get your value from that, people will always disappoint you."
While Bieber didn't elaborate just what disappointed him in his relationship with the former Disney star, he did explain that he's matured since their breakup. "Your full identity can't be in that person," he said. "My identity was in her. Her identity was in me. When stuff would happen, I would lose my freakin' mind, and she would lose her mind, and we would fight so hard because we were so invested in each other."
It is true that it was hard for some time to find some mention of the stars without one another—or a mention of them that didn't use their couple name, "Jelena," but it's good to see these two young celebs have grown up. And Bieber's not afriad of falling in love again, on his own terms. "Love is a choice. Love is not a feeling," he said. "People have made it seem in movies that it's this fairy tale. That's not what love is. You're not gonna want to love your girl sometimes but you're gonna choose to love her. That's something in life that I had to figure out." Good for you, Biebs. Good for you.
(via Teen Vogue)