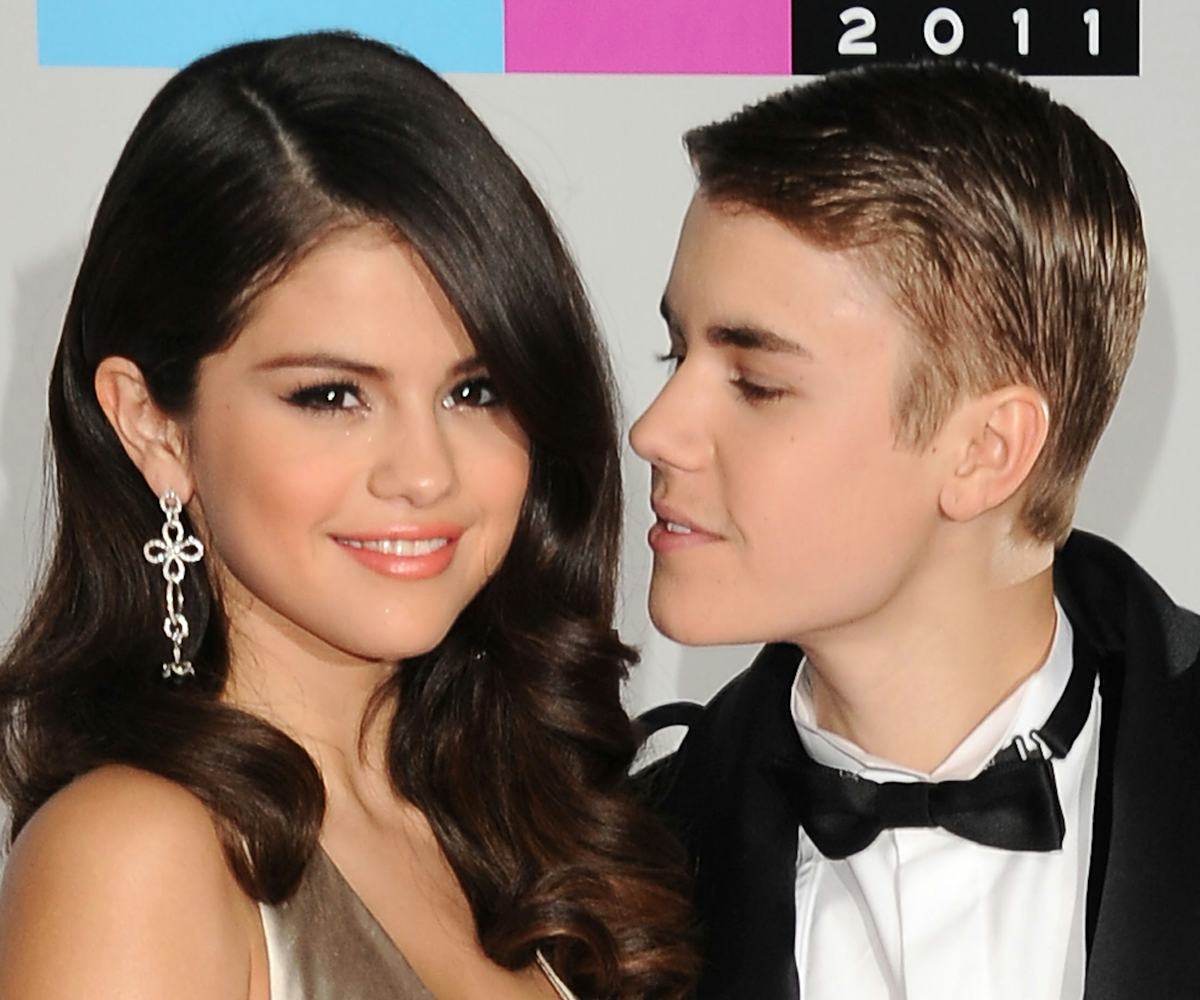 Photo by Jason Merritt / Getty Images
Selena Gomez Taught Justin Bieber How To Treat Women
'I Think A Woman Needs Security'
During the whirlwind press tour for his comeback album Purpose, Justin Bieber hasn't shied away from discussing his relationship with Selena Gomez. The pop star even teased that if the stars align, they may one day patch things up. In an exclusive interview with Us Weekly, Bieber went a step further by admitting that Gomez still "hits my phone up."
Before we assume that the exes sometimes sext one another after one too many glasses of Veuve (that's what rich people drink, right?) there are many possible reasons Gomez might be "hitting his phone up." Maybe they're involved in a heated game of Words With Friends, or they're using Venmo to settle old brunch tabs, or, who are we kidding? They're totally sexting. 
To be fair, it's not a one way street. "I hit her phone up, too, I hit her phone up too! It's not just her," Bieber also revealed. "It goes both ways, I was just f*cking around." Perhaps Bieber, who admitted that he is indeed single, is hitting up Gomez for relationship advice. After all, she seems to be the one who taught him everything he knows about how to treat a woman. 
"I learned a lot from the relationship," Bieber said. "About life, how to treat women, what women want and need. I think a woman needs security. I think a woman needs to feel that security and know that nothing else matters. I learned that with her."
Obviously there's one lesson he still needs to learn: Never blow up a girl's phone game.