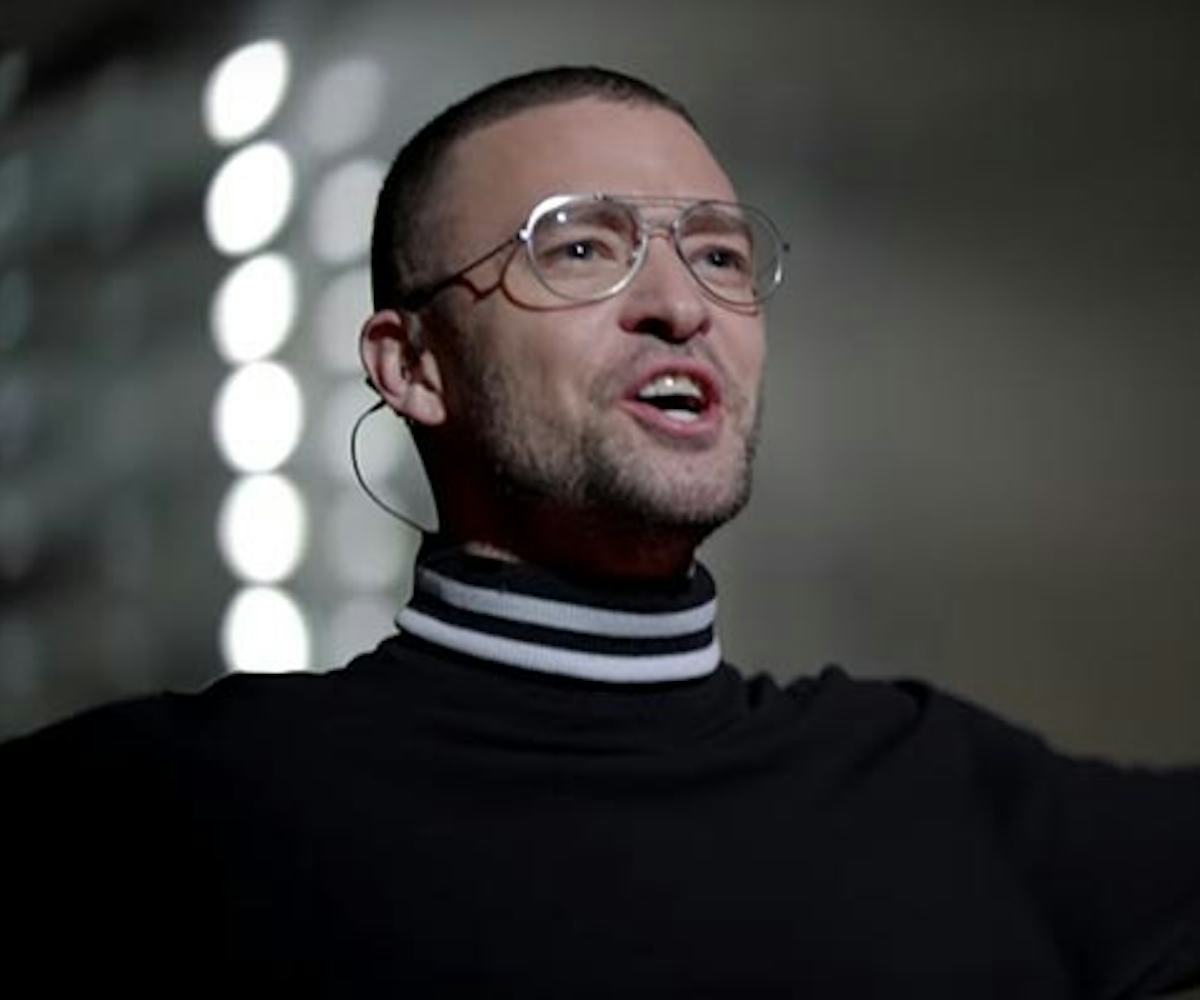 Image via YouTube/JustinTimberlakeVEVO
Justin Timberlake's "Filthy" Video Is A Glimpse Into Our Future
Breakdancing robots seem like the next thing
Justin Timberlake's first music video from his new album, Man of the Woods, features a very different aesthetic than this Brokeback Mountain-inspired album art. In the video for "Filthy," Timberlake plays a Steve Jobs kind-of character who is debuting his new lifelike robot. And the robot can get down. 
The video is set at the fictional "Pan-Asian Deep Learning Conference" in Kuala Lumpur, Malaysia, in the year 2028. Ten years into the future, an excited Timberlake runs out onto the stage as confetti falls. "Haters gonna say it's fake," he begins to sing as a C-3PO-looking robot starts walking down the stage steps. "So real." 
After the robot demonstrates some basic skills, like pouring a glass of water and kicking a soccer ball, he starts to mirror every dance move Timberlake does. It could be a metaphor for how man is becoming one with technology, or it could be an excuse to watch a robot plié and do a bong rip. 
Maybe the "Man of the Woods" part of the album is when he unplugs and gets back to nature. Guess we'll have to wait and see. 
Watch the full "Filthy" video, below.