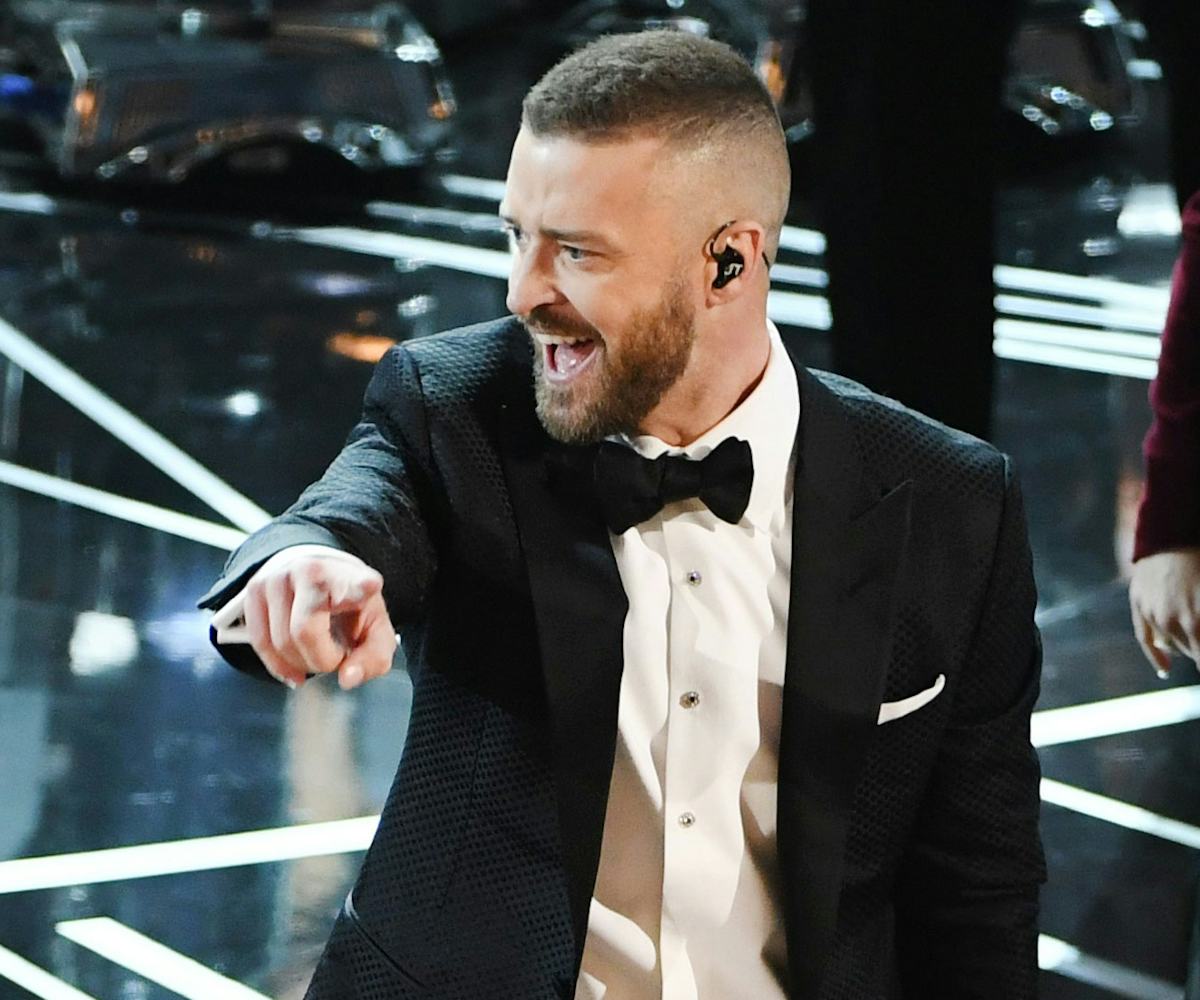 Photo by Kevin Winter/Getty Images
Justin Timberlake Kicked The Oscars Off On A Happy Note
He just can't stop the feeling
Imagine this: You're at the 89th Annual Academy Awards ceremony and the former *NSYNC frontman, Justin Timberlake, comes out from the back of the house and tells you to "Get up!" What do you do? You get on your feet and follow suit because Justin Timberlake is very good at making people feel good. That's what.
Timberlake kicked the 2017 Oscars off with a literal standing ovation-worthy performance of his Academy Award-nominated song, "Can't Stop The Feeling," from the movie Trolls. He managed to get Nicole Kidman to bust a little shoulder shake; no word as to whether the great Isabelle Huppert even got on her feet.
Perhaps she, like me, was perplexed by the genuine optimism Timberlake was exuding and bringing to this typically quasi-sardonic ceremony. Perhaps she, too, was feeling threatened by his positive aura that shined through his piercing photo-bombing glare—two times over! Perhaps this is all just a bunch of overthinking and Timberlake's performance was exactly what we needed tonight: a feel-good dance-a-thon that truly brought the magic of the ceremony to life.