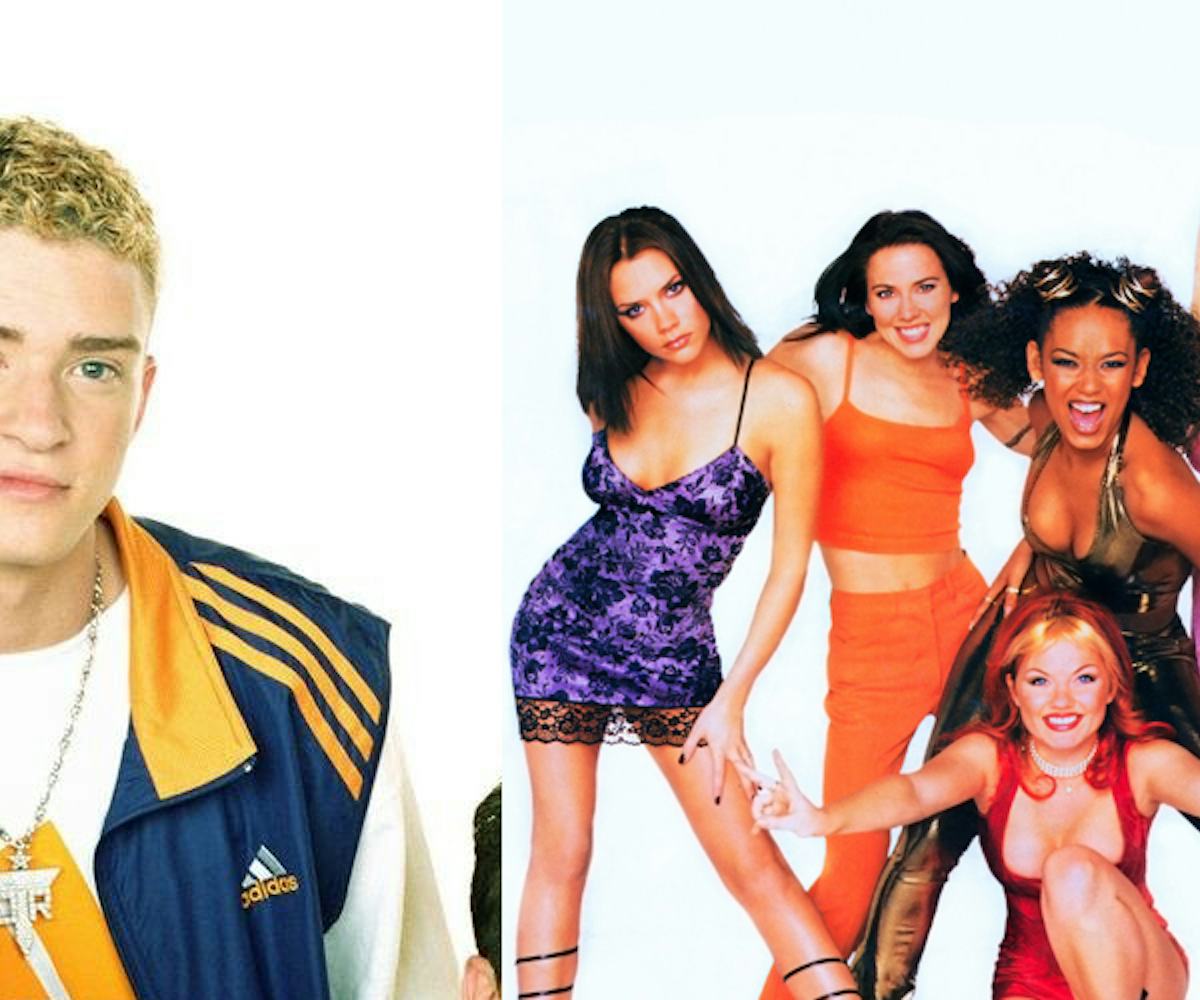 Photo courtesy of Jive; EMI
Which Spice Girl Did Justin Timberlake Hook Up With?
The boys (now very much men) of 'NSYNC reunited earlier this week to get their rightful star on the Hollywood Walk of Fame. Whilst in Los Angeles, the former boy band stopped by The Ellen DeGeneres Show for a game round of Never Have I Ever. Though most of DeGeneres' gimmicky games are of the snackable viral sort that don't necessarily spawn much chatter, this one touches on all the sweet spots: nostalgia and celebrities hooking up with other celebrities.
Turns out, Justin Timberlake has hooked up with a Spice Girl. After Timberlake is the only one to turn over the "I Have" paddle, Ellen moves right along to the other prompts. The general public was not so quick to let go and swiftly began speculating which Spice Girl it was. 
Well, a quick Google search will lead you to Emma Bunton, aka Baby Spice. The two were spotted together at an after-party for one of his concerts in London in 2003. Because the celebrity dating rumor mill spins on two famous people being spotted together, the verdict is in. Allegedly, Bunton laughed off a question about the rumored fling last year during an interview with Grazia. "I'm going to say no comment," she said. Great! Case closed.