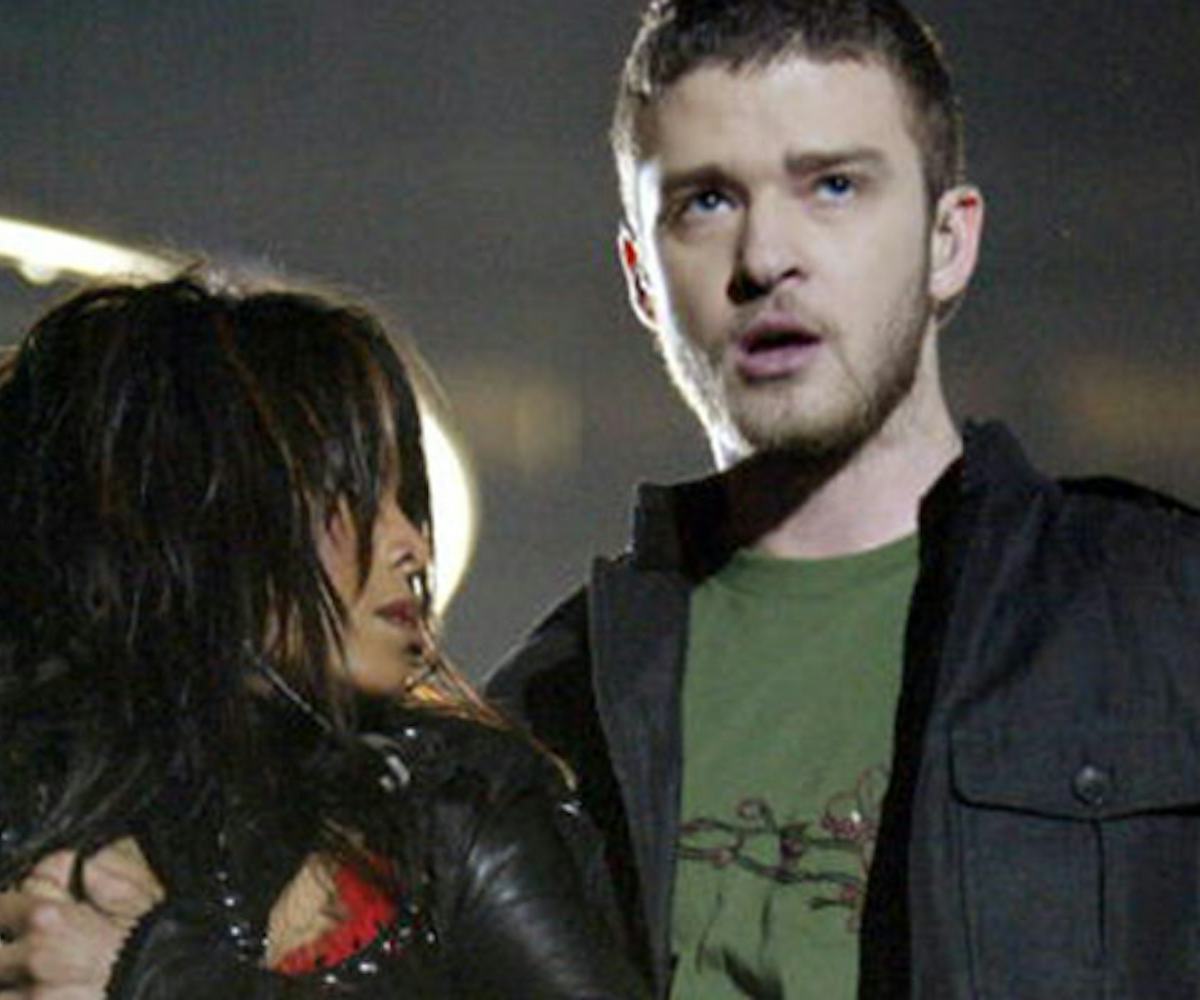 Photo by Frank Micelotta/Getty Images
Justin Timberlake Returns To The Super Bowl, Janet Jackson's Still Banned
He'll be headlining the 2018 halftime show
It's been more than a decade since Justin Timberlake "accidentally" ripped off a part of Janet Jackson's costume on stage at the 2004 Super Bowl halftime show, exposing her breast. Following "Nipplegate," Jackson was disinvited to the Grammys, meanwhile, Timberlake was asked to perform. Jackson was essentially blacklisted by MTV, who produced the halftime show, and its parent company's other channels, which stopped playing her music and videos. Everyone forgave Timberlake—or never really blamed him, to begin with—and Jackson was banned from ever returning to the Super Bowl. Over the weekend, Timberlake announced that he's headlining the 2018 halftime show, and Jackson fans understandably aren't thrilled.
Timberlake made the announcement on Twitter, writing, "It's official!!!" along with a video of him and Jimmy Fallon freaking out about the upcoming performance. The former *NSYNC frontman addressed the controversy surrounding the 2004 performance once before, telling MTV, "I probably got 10 percent of the blame, and that says something about society. I think that America's harsher on women. And I think that America is, you know, unfairly harsh on ethnic people."
But a lot of people don't think that's enough. They're hoping Timberlake's performance includes an apology to Jackson, and that he in some way includes her in the show. At this point, it's the least he could do.