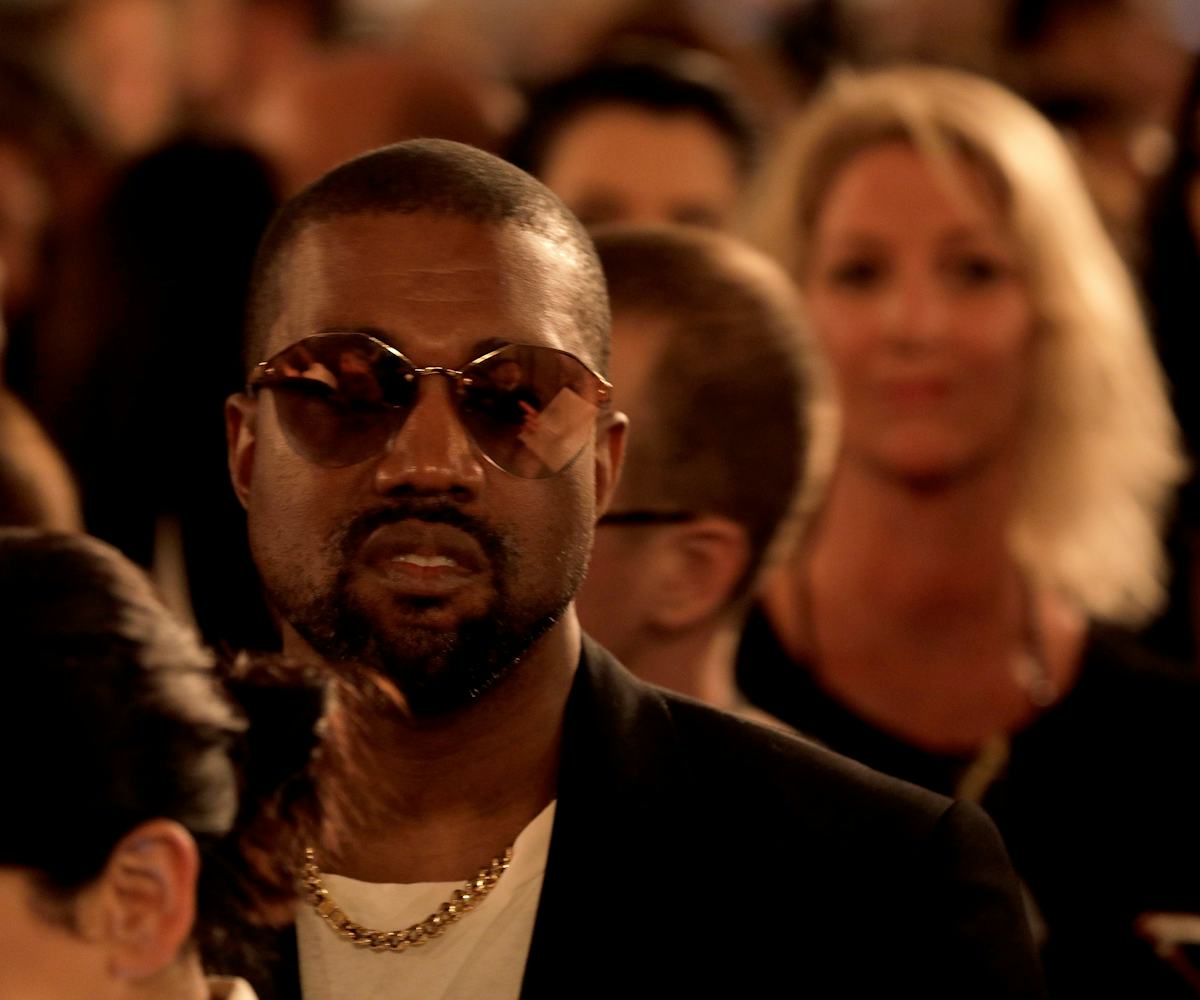 Photo by Randy Brooke/Getty Images
Kanye West Is Working With 6ix9ine
Two controversial rappers, one track
Kanye West is continuing to express his support for controversial people. We all know that he's a Donald Trump fan. He also endorsed right-wing commentator Candace Owens, who once called those protesting racial injustice "whiny toddlers, pretending to be oppressed for attention." Now, it appears that West is working on new music with Nicki Minaj's controversial collaborator, rapper 6ix9ine. 
Over the weekend, multiple photos showed the two rappers in the studio together. 6ix9ine previously said that he would be featured on West's Ye album, but his feature didn't make the cut. Apparently, though, another collab is in the works.
West called 6ix9ine one of his favorite new musicians a few weeks ago in an interview with Chicago's Power 92. In a confusing statement on the controversy surrounding the rapper, West said, "It ain't no different type of controversy. We all the same. What this make [6ix9ine] like a worse person than someone else or something? He's worse than one of our cousins that's locked up or something like that? That's our family."
In 2015, 6ix9ine pled guilty to use of a child in a sexual performance, which occurred when he was 18 and the victim 13. In July of this year, the rapper was also arrested for his connection to an altercation in which he allegedly choked a 16-year-old. Still, prominent musicians continue to collaborate with him. Nicki Minaj has been the most criticized for her connection to the rapper. She was featured on one of his singles and expressed contempt at not being able to bring him onstage at the 2018 Video Music Awards.