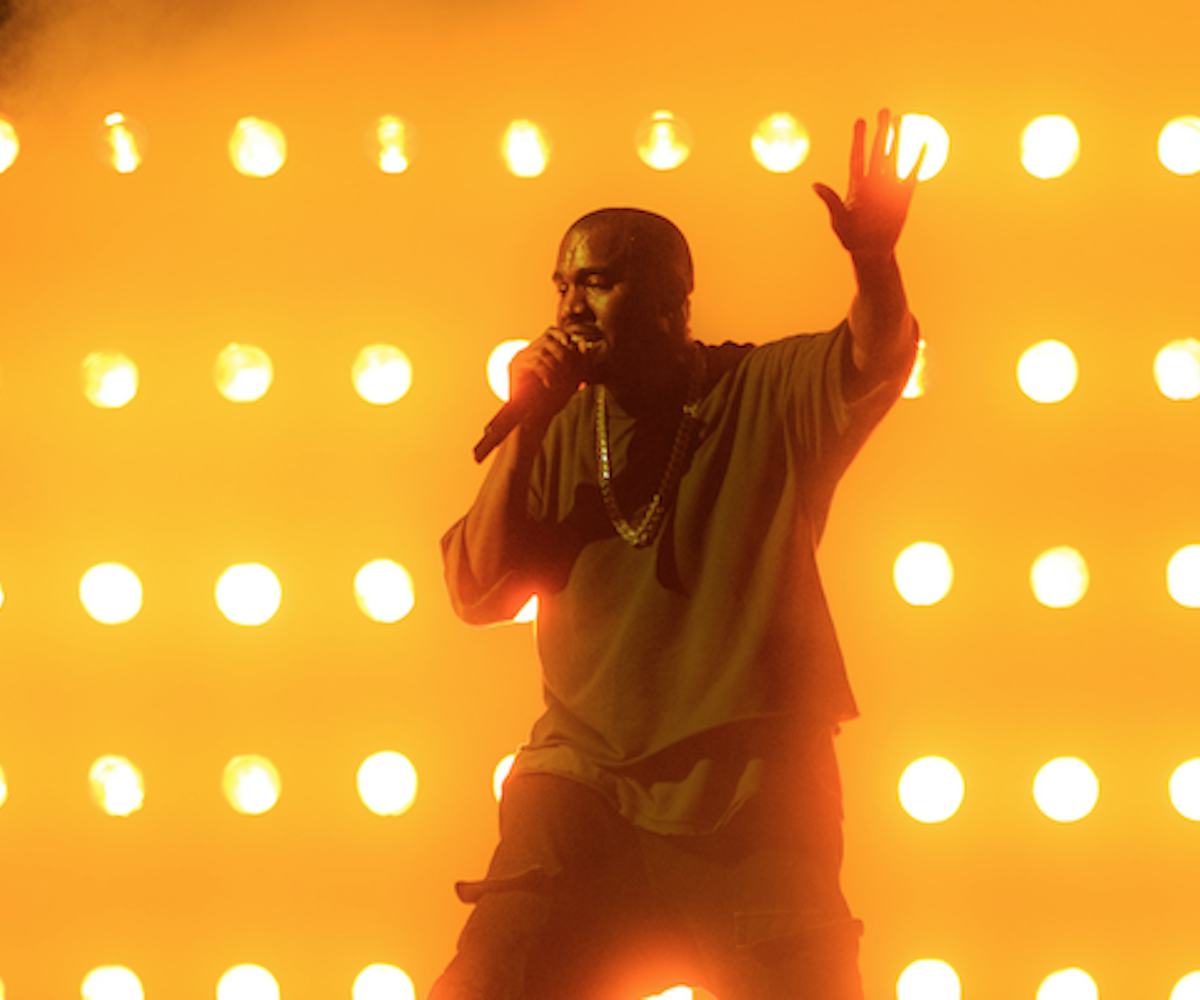 photo by Christopher Polk/getty images
Kanye West Confirms He Has Bipolar Disorder
He calls it his "superpower"
Kanye West has confirmed for the first time that he has bipolar disorder in a new single and cover art for his just-released eighth studio album, ye. The album, which became available on streaming services this morning after the rapper premiered it during a live-streamed listening party he hosted in Wyoming last night, consists of seven tracks in which West details some of the controversial comments he's made over the past few months, his thoughts on Tristan Thompson cheating on Khloé Kardashian, and his struggle with the brain disorder that causes drastic mood shifts amongst other things.
The album's cover, which Kim Kardashian says West took on the way to the listening party last night, features a photo of snow-capped mountains with a handwritten statement, "I hate being Bi-polar its awesome," scrawled across. On the single "Yikes," the rapper opens up about his opioid addiction (which he said began after he got liposuction) and having bipolar disorder, which he considers to be a superpower and not a "disability."
"That's why I fuck with Ye," he raps at the end of the track. "That's my third person. That's my bipolar s**t, n***a what? That's my superpower, n***a ain't no disability! I'm a superhero! I'm a superhero!"
In April, Kardashian took to Twitter to slam critics for suggesting West was mentally ill after he said he loves Donald Trump and the way that conservative commentator Candace Owens thinks.
You can hear "Yikes" and stream his album, below.