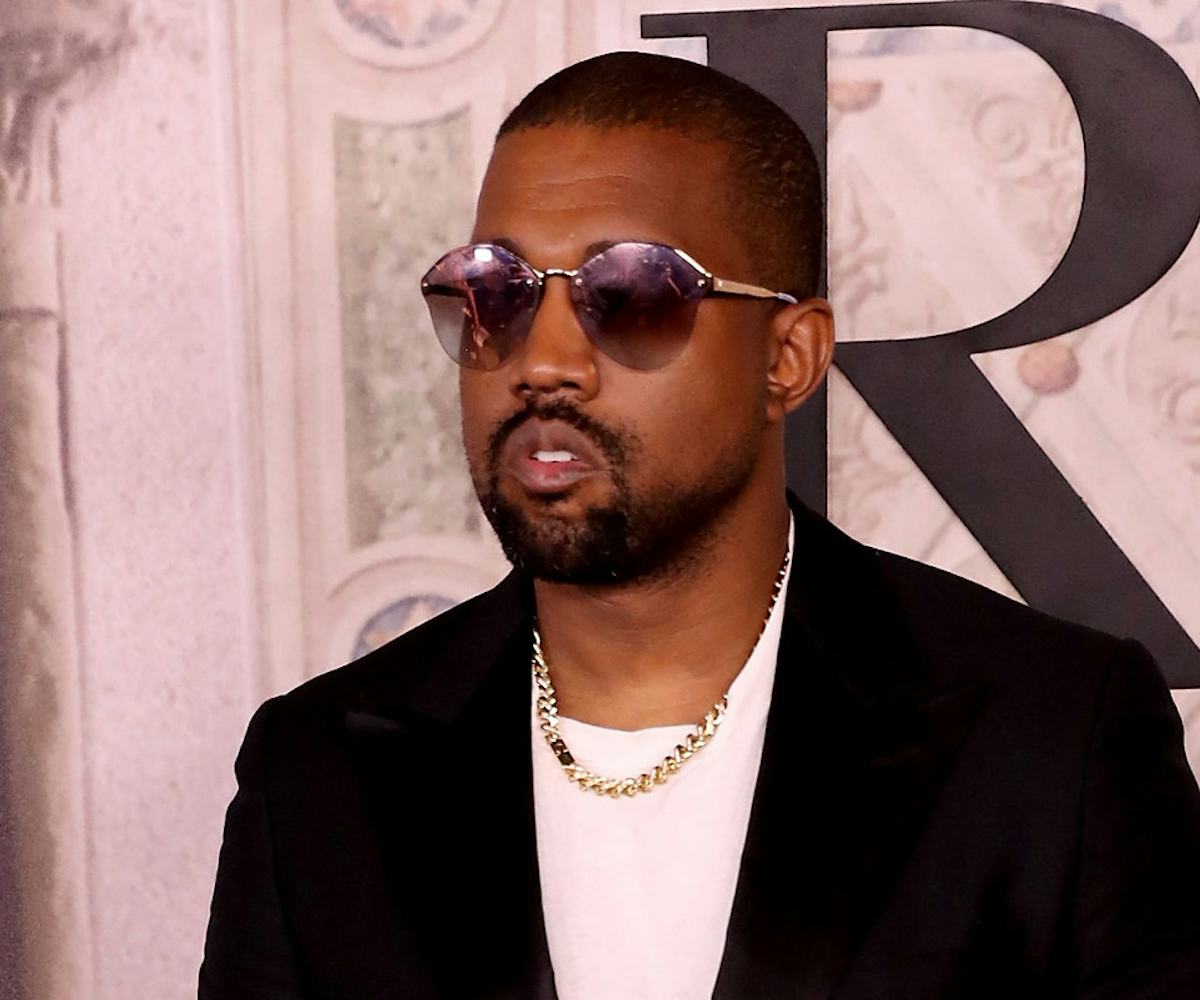 Photo by Rob Kim/Getty Images
Kanye West Designed Shirts Urging Black Voters To Leave The Democratic Party
Kanye West has designed a clothing line for conservative pundit Candace Owens' "Blexit" campaign, which urges black voters to leave the Democratic party. This comes a couple of weeks after the musician-fashion designer visited the president at the Oval Office.
Page Six reports that the product drop was a part of the launch of Blexit.com, which "includes testimonials from black Americans who have left the Democratic Party." The campaign is a play off of Brexit, which refers to the United Kingdom exiting from the European Union. West's merch includes five T-shirts and two hats, which feature the name of the campaign as well as its motto, "We Free." The line was handed out at conservative organization Turning Point USA's Black Leadership Summit, which is described as "a meeting of young black conservatives in Washington."
Owens, who is TPUSA's communications director, said in a speech at the event, "Blexit is a renaissance, and I am blessed to say that this logo, these colors, were created by my dear friend and fellow superhero Kanye West." She continued to say that West "has taken one of the boldest steps in America to open a conversation we have needed to have."
You can see the, erm, designs here.