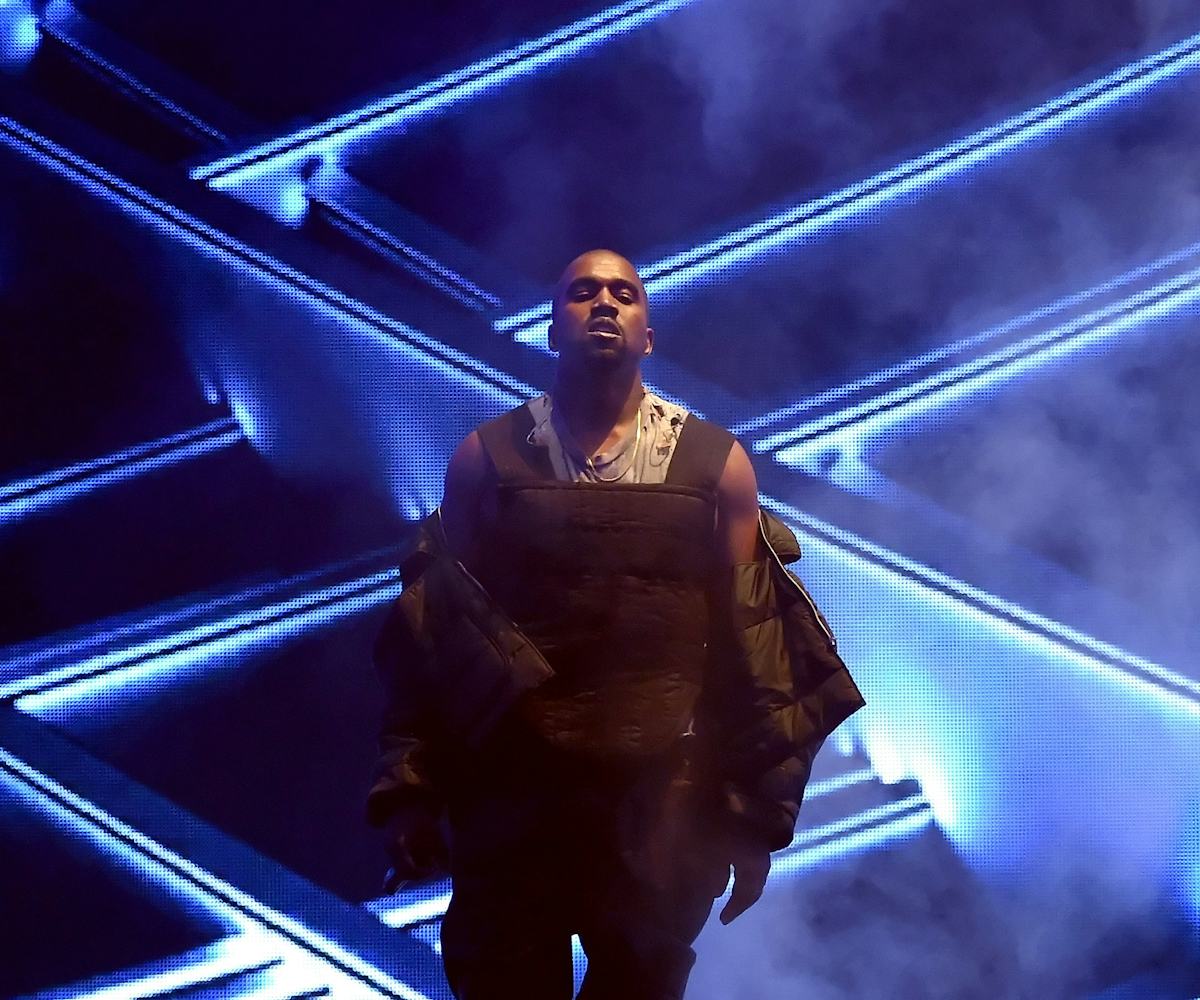 Photo via Ethan Miller / Getty Images
kanye west unveils his latest music video at a museum
Self-proclaimed creative genius Kanye West considers himself a patron of the arts, so it seems valid that his own work belong in a museum: The release of his Steve McQueen-directed music video for "All Day" and "I Feel Like That" took place at the Los Angeles Museum of Contemporary Art yesterday.
While visitors to the museum were prohibited from bringing cellphones or recording devices of any kind into the four-day-long exhibit, the internet asketh and the internet receiveth—so a number of videos showing a sneak peek of the video before it officially gets its worldwide debut have surfaced. 
From what we can tell, the video is pretty simple, showing Yeezus in one take, rapping in an empty warehouse. After all, this is contemporary art. We'll have to wait until the video gets its official online debut before getting the full experience—or we'll have to take a museum trip.
(via Uproxx)