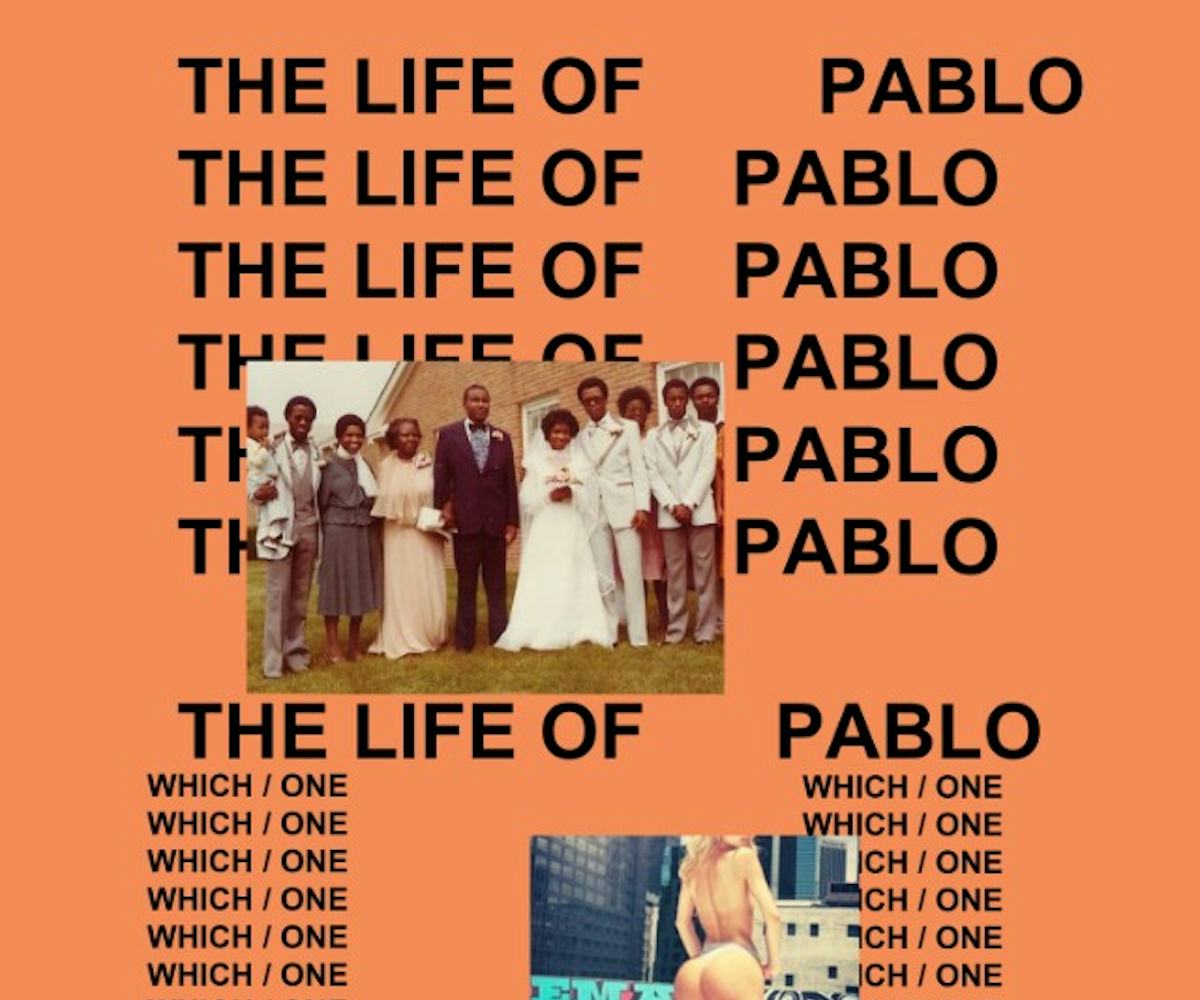 Image via Tidal.
Finally! Stream Kanye West's "The Life Of Pablo" Here
I love you like Kanye loves Kanye
After two and a half years of distractions, hiccups, name changes, finger-pointing, and Twitter rants, Kanye West's long-anticipated follow-up to Yeezus is finally upon us. Praise be to Ye!
In the wee hours of Sunday morning, Tidal pushed out The Life of Pablo, where it will be available exclusively for the next week before appearing on iTunes and other platforms. The Life of... is also supposed to be available for purchase on West's website, but there seem to be technical problems (problems that may or may not be the fault of Chance the Rapper, impossible to tell). For now, you can purchase it for $20 at kanyewest.tidal.com.
Before the album dropped, West tweeted about the identity of "Pablo," who turns out to be the Apostle Paul and not Pablos Escobar or Picasso. According to Ye, Paul (like Yeezus) was able to, "take his message to the rest of the world," because he was, "not of the original sect." This fits with the album's overall gospel feel and religious overtones (not to mention West's penchant for seeing himself in great historical figures).
In true religious fashion, then, let's offer up the collection plate so the album does well enough to help him out with that "53 million dollars of personal debt" he also tweeted about. Was The Life of Pablo worth the wait? You can check it out for yourself below...that is, if you have a Tidal subscription.