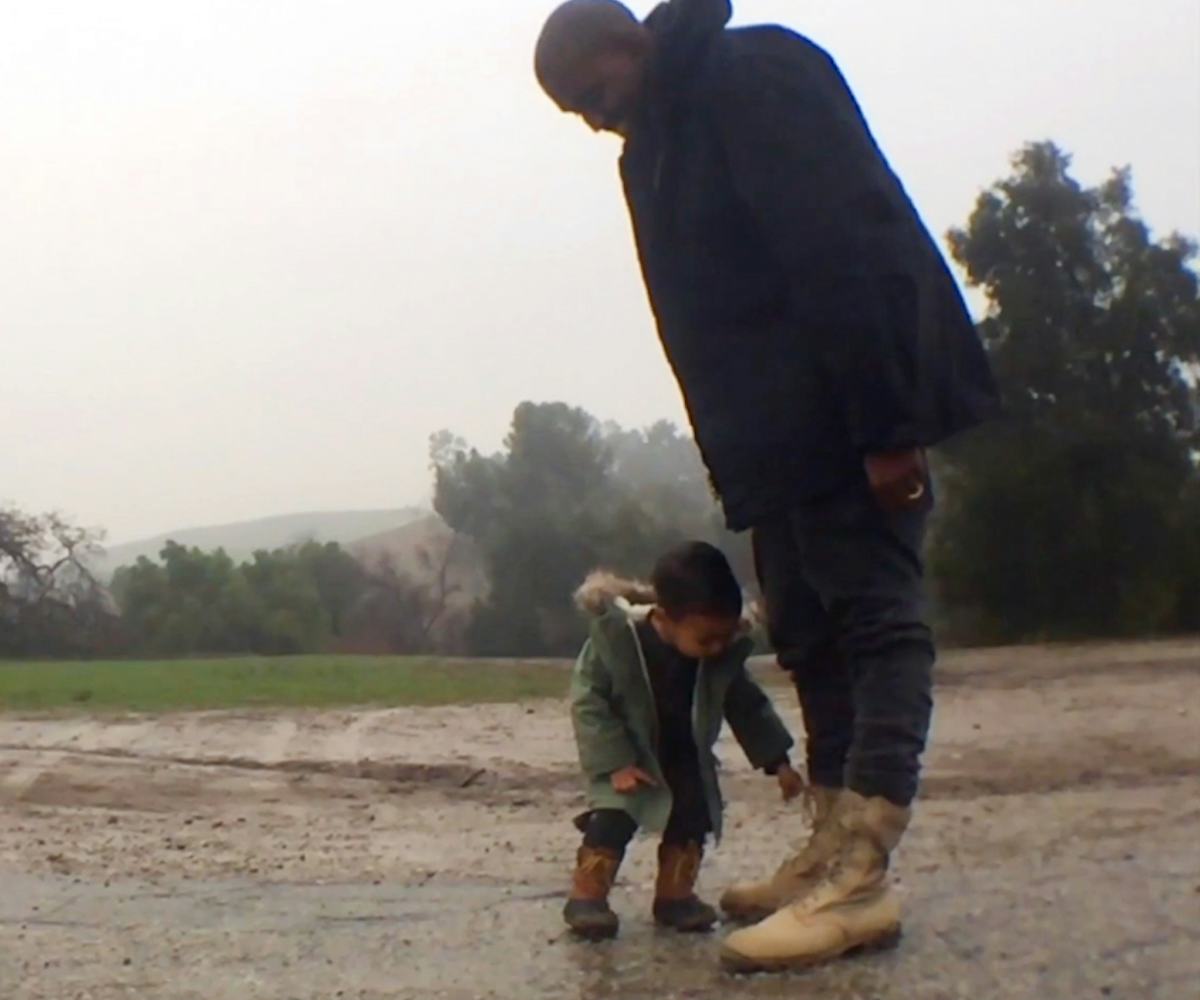 photo via ellentube
kanye west's "only one" music video is the cutest thing ever
starring north west, of course.
On New Year's Day, Kanye West premiered his track "Only One," featuring the Sir Paul McCartney and inspired by the one and only North West. The song, from the perspective of West's late mother, is incredibly charming. It's so sweet, in fact, that it's easy to overlook the heavy auto-tune. We're even little thankful for the electronica presence, as it brings the lyrics ("Hello my only one, remember who you are / You got the world cause you got love in your hands") to the forefront.
The music video, which premiered on the Ellen show yesterday, matches the track's endearing theme. Directed by Spike Jonze, it shows West and North walking and singing in a foggy field. Even though the moment is clearly staged, it reads like a stolen moment between a father and daughter. (Cue slow-streaming tears.)
"My daughter, she wants to express herself but she just doesn't have the words for it," West told DeGeneres. "For me, there's so many things I want to do with film and clothing and I just didn't have the words or the resources or the backing or the perception that I could do it being a rapper." West is currently working on his next LP.