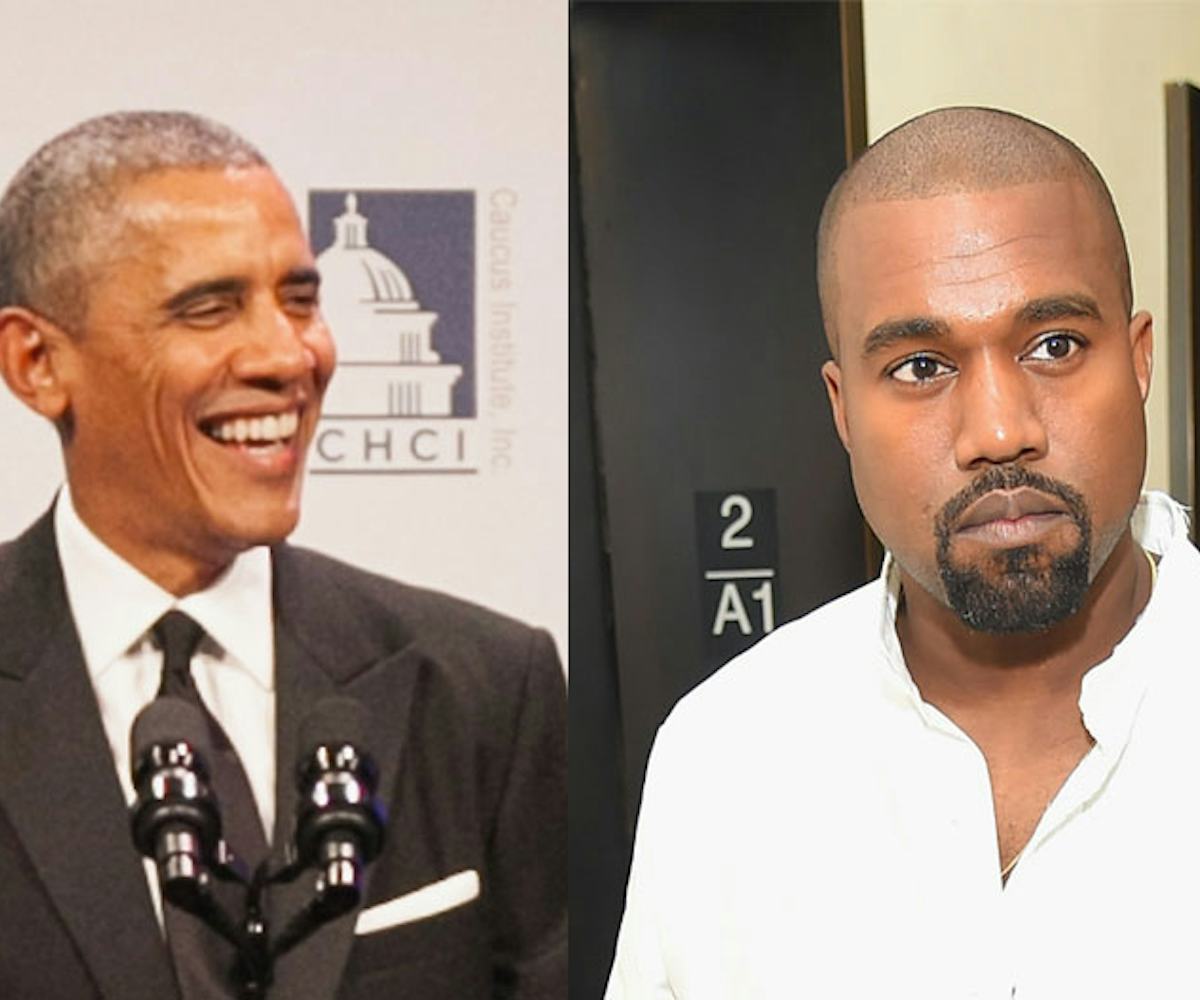 Photo by Teresa Kroeger/Getty Images; Michael Loccisano/Getty Images for EDITION.
President Obama Has Words For Future POTUS Candidate Kanye West
While the rest of the world scoffed when Kanye West announced his plan to run for President in 2020, one person decided to take him seriously.
That person just so happens to be the leader of the free world. 
While speaking at the Democratic National Convention in San Francisco Saturday, President Obama had some words for advice for his fellow Chicagoan. "First of all, you got to spend a lot of time dealing with some strange characters who behave like they're on a reality TV show," the President told the raucous audience. "Second important tip: Saying that you have a beautiful dark twisted fantasy? That's what's known as off-message in politics. You can't say something like that. A lot of people have lost their congressional seats saying things like that."
Obama also quipped that instead of POTUS, Kanye might want to consider running for speaker of the house, instead. 
Kanye later took the stage to remind us all that he's better at spitting bars than signing bills, but not before Obama reminded the crowd that anything is possible. 
"Do you really think that this country is going to elect a black guy from the South Side of Chicago with a funny name to be president?" Obama asked. "That's cray."  
During today's DNC fundraiser in San Francisco, President Obama offered three pro tips to Kanye West, who recently said he wanted to run for president. Details here: http://abc7ne.ws/1R4grE6CLICK LIKE if this video made you laugh. Posted by ABC7 News on Saturday, October 10, 2015