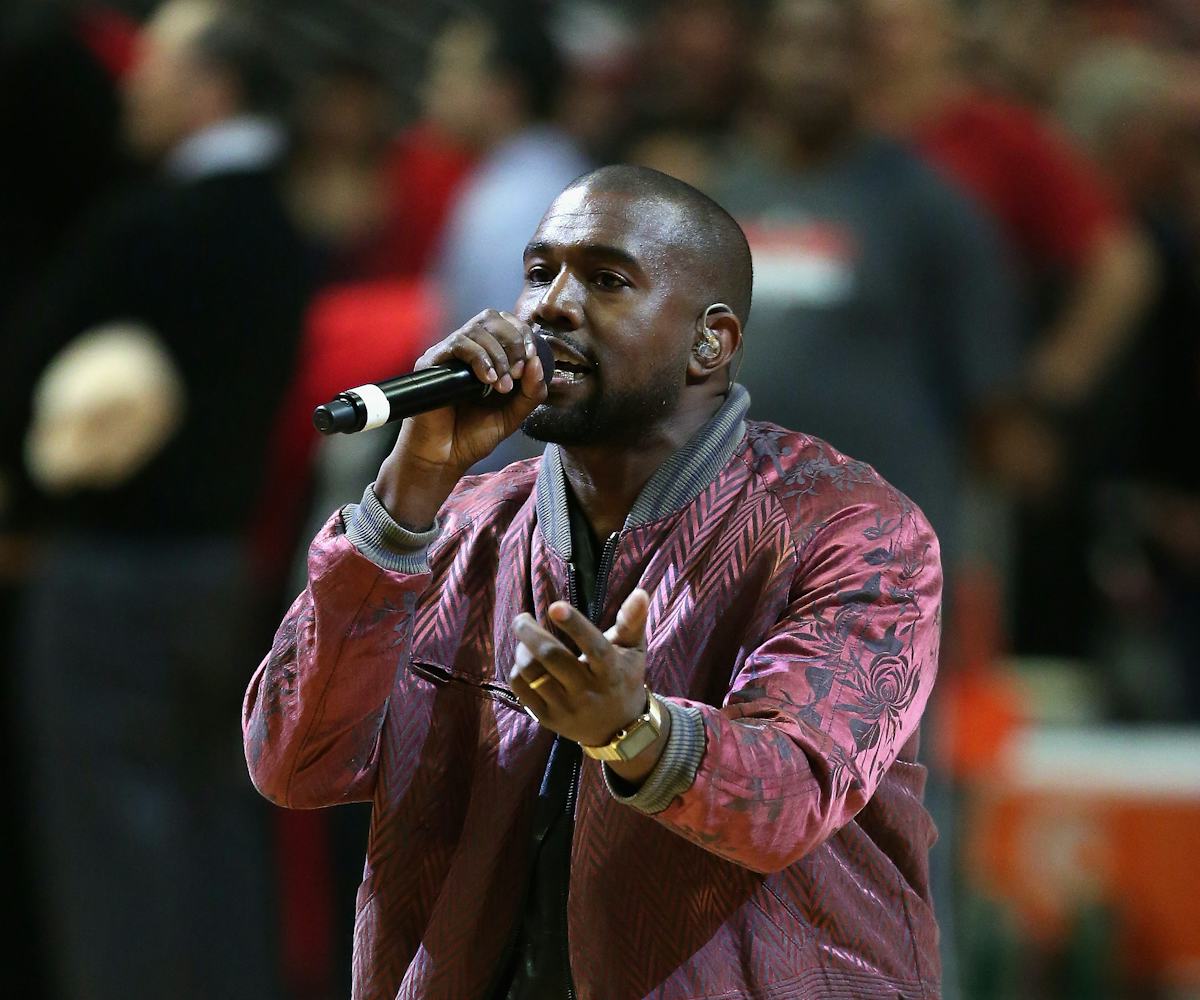 photo by Jonathan Daniel / Getty Images
kanye west performed 'all day' during the bulls game
and gave us a legendary vine in the process
Troubling evidence indicates that Kanye West had actual, real-life fun this weekend.
Suggesting that Sad Kanye was quite possibly Happy Kanye is this footage capturing West smiling while sitting next to basketball legend Scottie Pippen at a playoff game for his hometown Chicago Bulls. Immediately after noticing the network camera documenting this rare occurrence, West reverted back to factory default glower-power settings. Watch him flip the switch below.
Soon after—and this is the best part—West slinked out to center court to do an allegedly impromptu performance of "All Day" for the people and totally killed it. Seems we'd forgotten how good he can be all by himself without a golden mask and flame throwers. He walked off court hiding yet another smile.
But it could not have lasted. With the lifelong Bulls fan and cultural nexus in the audience, LeBron James sank an absolutely last-second jumper to tie the Bulls/Cavs playoff series at two games. Poor Kanye.