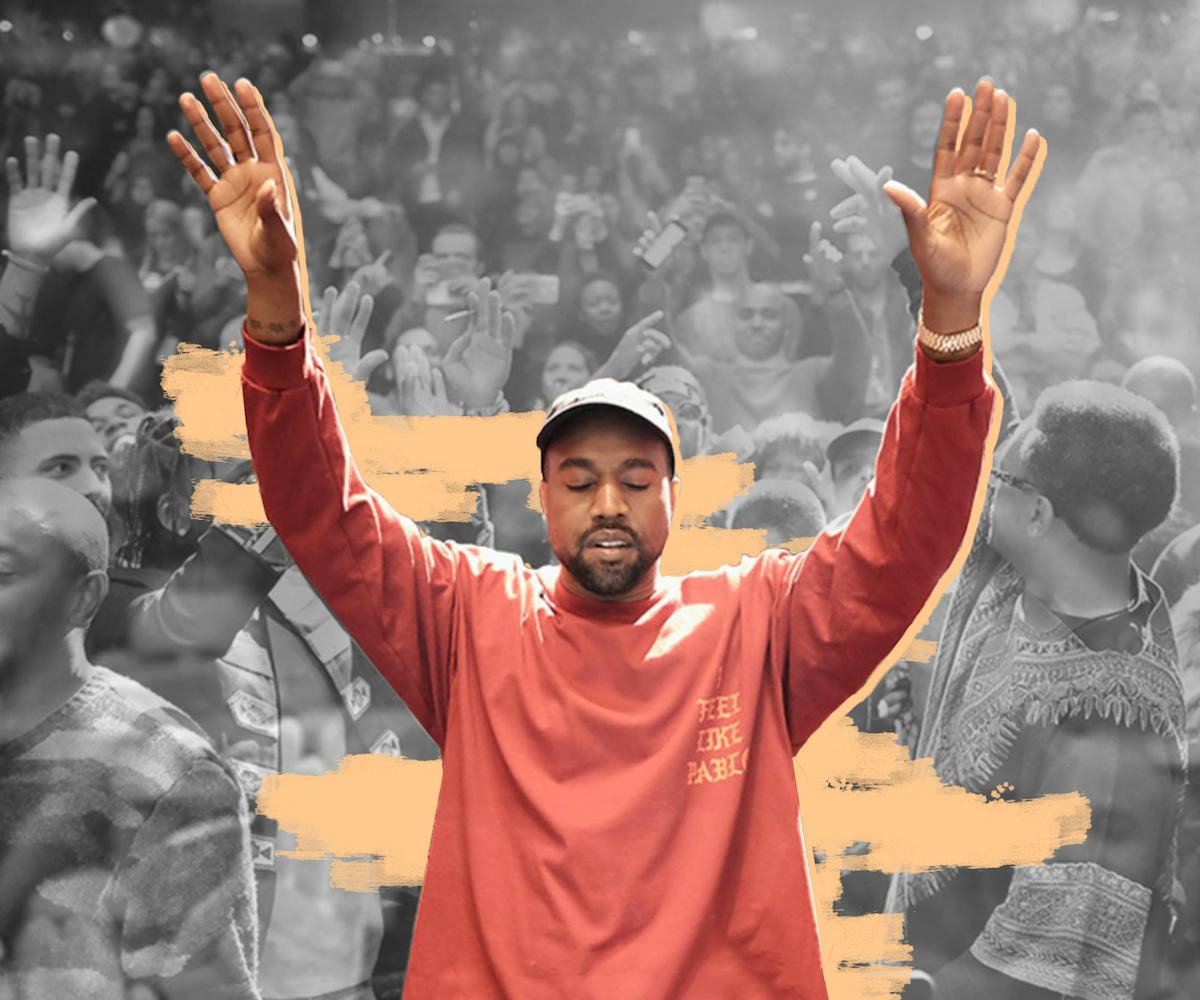 Photo by Dimitrios Kambouris/Getty Images.
Of Course Kanye West Addressed The Taylor Swift Beef In Front Of Thousands of People
At a Drake Concert, no less
Kanye West has an addiction to headlines. The rapper made a surprise appearance during Drake's concert in Chicago, and instead of simply performing, he took the time to address the latest chapter in his ongoing beef with Taylor Swift. "All I gotta say is, I am so glad my wife has Snapchat," West told the crowd. "Because now y'all can know the truth and can't nobody talk shit about Ye no more."
It was a defiant statement from West, who was referring to Kim Kardashian's now infamous Snapchat post that showed her husband having a conversation with Taylor Swift to make sure she approved of some of the lyrics involving her in his song "Famous." West came out to perform the track "Pop Style" from Drake's latest album, Views, and did not seem phased by the potential legal implications surrounding his recorded phone call.   
It's funny to think back to a time when speculation ran rampant about whether Kim Kardashian would ever join Snapchat. And now, only a few months later, her presence on the social media platform is responsible for one of the biggest celebrity controversies in a while. Watch Kanye speak his mind below.