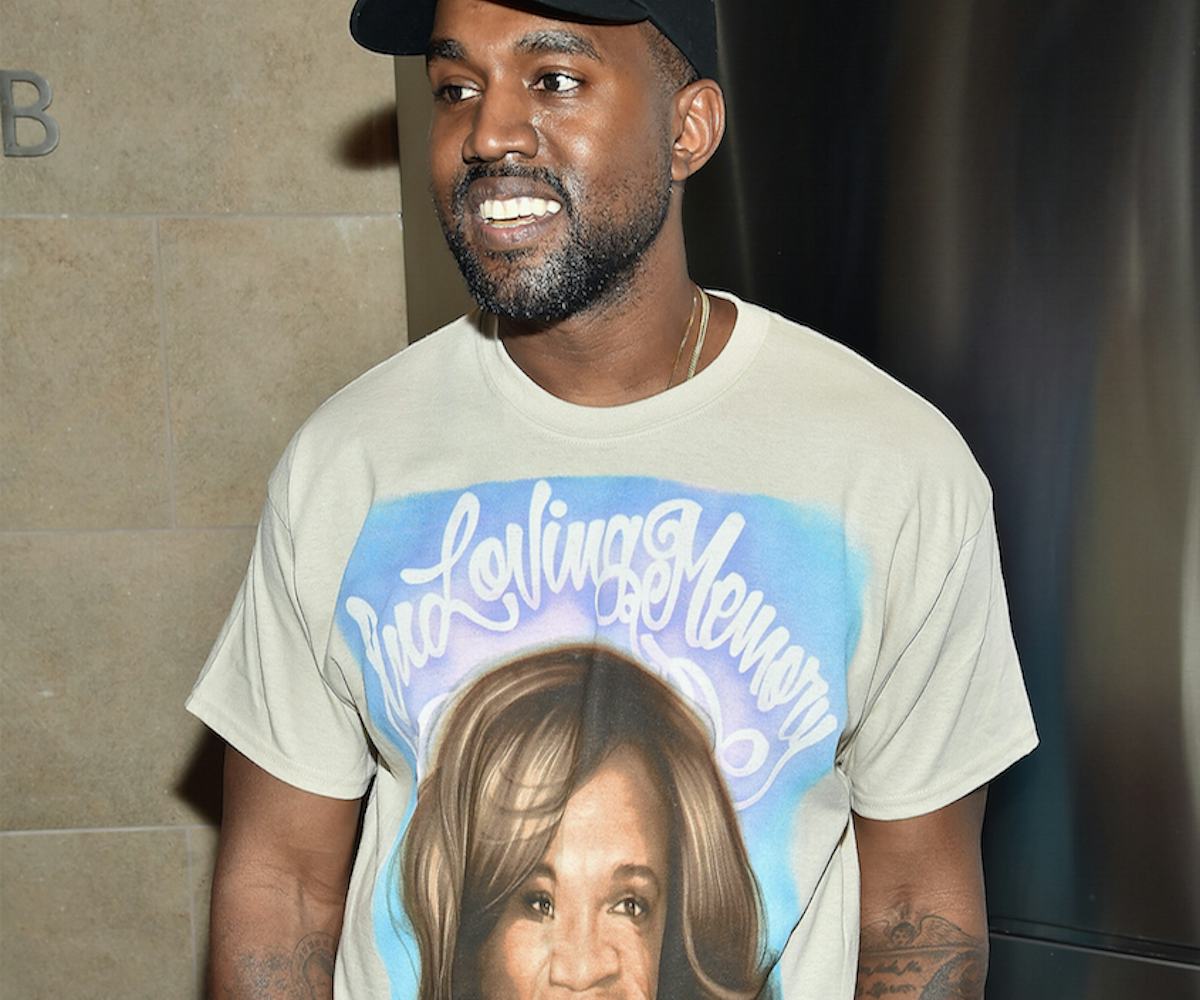 Dimitrios Kambouris / Getty Images
Kanye West Publicly Disses Taylor Swift At Los Angeles Nightclub
Remember that time when Kanye West sent Taylor Swift flowers as a way to keep the peace? Those days weren't long ago (seriously guys, it was September) but now it seems like forever. Ever since The Life of Pablo release revealed those now infamous Taylor Swift lyrics, the increasingly belligerent rapper has been grabbing at every possible Taylor diss like the rest of us would snatch up free Yeezys at Fashion Week. 
This time—and keep in mind we're writing this just a couple of hours after we covered some more Kanye-to-Taylor shade this morning—the shade came in the form of an onstage rant during Yo Gotti's private album release party at L.A.'s 1 OAK. Kanye reportedly hopped into the DJ booth shortly after arriving, and launched into a 20-minute speech, praising buddy Jay Z's TIDAL streaming service and reiterating that he does not like butt play. He then addressed his recent scandals, insisting that Taylor Swift was, in fact, lying about that much-maligned "sex" lyric. He insisted that, after telling Swift the lyric over the phone, she said: "Ooh Kanye, I like that line!"
"Then she won her award and said something completely different!" Kanye added, gearing up for one of his harshest insults yet. "She's not cool no more. She had two seconds to be cool and she f****d it up." Ouch. Cue the "No More Parties in L.A." references. 
Despite all of the shots fired, the rapper redeemed the evening by premiering a previously unheard song, a Sampha collaboration titled "Closest Thing to Einstein." In the new track, Yeezy riffs over soulful Jay Z samples: "People try to say I'm going crazy on Twitter/My friends' best advice was to stay low/The media said he's way out of control/I just feel like I'm the only one not pretending I'm not out of control." Can't argue with that. Bump the latest song, below: