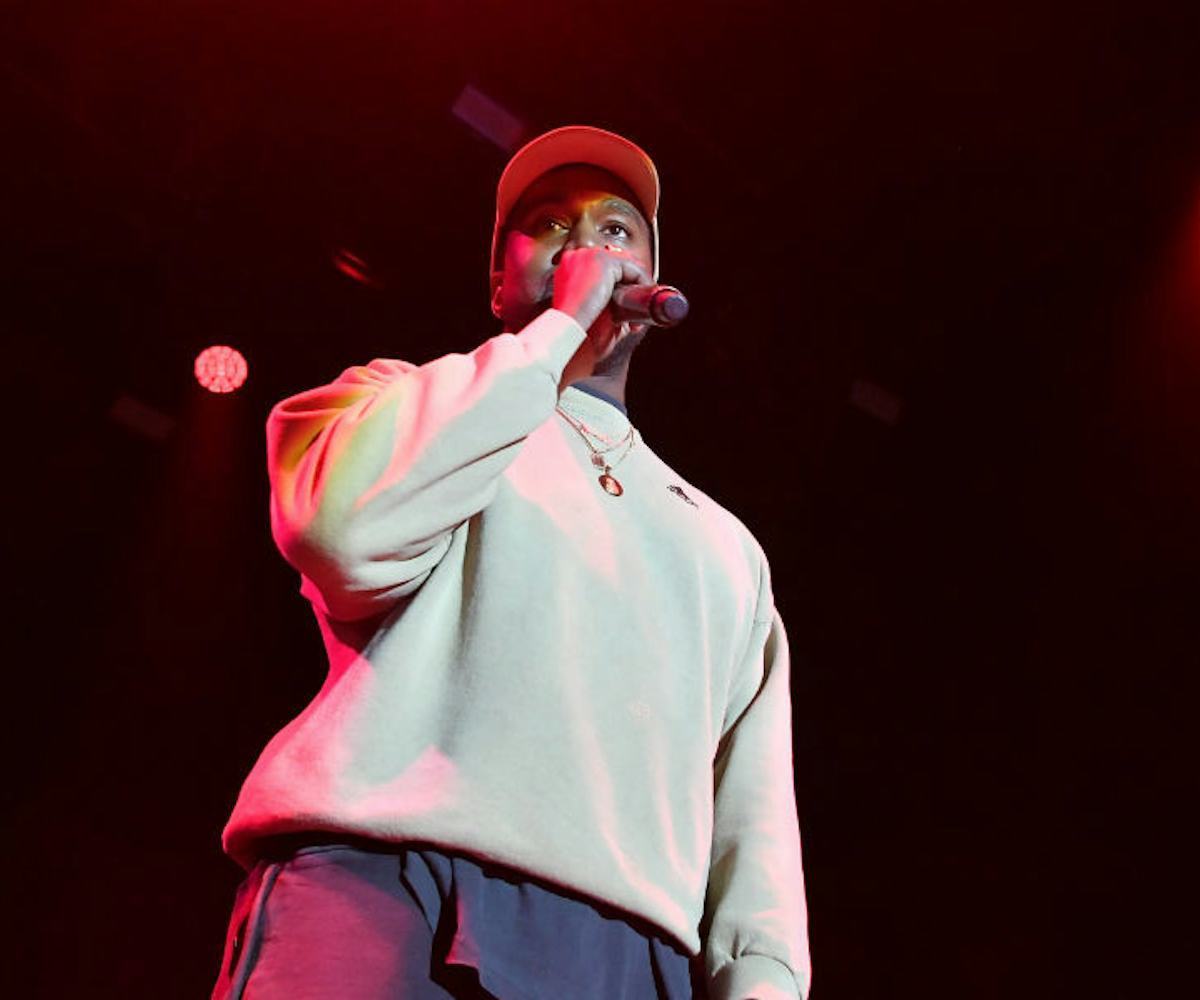 (Photo by Neilson Barnard/Getty Images for adidas.
Why Kanye West Wore Slippers That Were Too Small To 2 Chainz's Wedding
It's called Japanese fashun, look it up
Kanye and Kim Kardashian West were standouts at 2 Chainz's wedding earlier this month. Not because of Kim's lime green dress, or Kanye's decision to wear orthopedic slippers with a suit. It was the fact that said slippers appeared to be too small for the rapper.
The reactions were, well, par for the course when the internet discovers something embarrassing about a celebrity. Now that a couple of weeks have passed and the jokes have died down, West has finally decided to address the sartorial choice.
The star did so by tweeting out an image that shows the "Japanese way" of wearing sandals, which apparently involves having your heal extend one to two centimeters off the back of your shoe. Kanye didn't provide any other explanation, nor any more comments, and a couple of hours later, he moved on to tweeting out works from artist Kerry James Marshall.
Of course, the internet being the internet, people on Twitter weren't willing to just accept Kanye's reasoning. One user wrote: "'Wooden' shoe not foam. And 1-2cm not 4-6cm."
Nice try though, 'Ye.