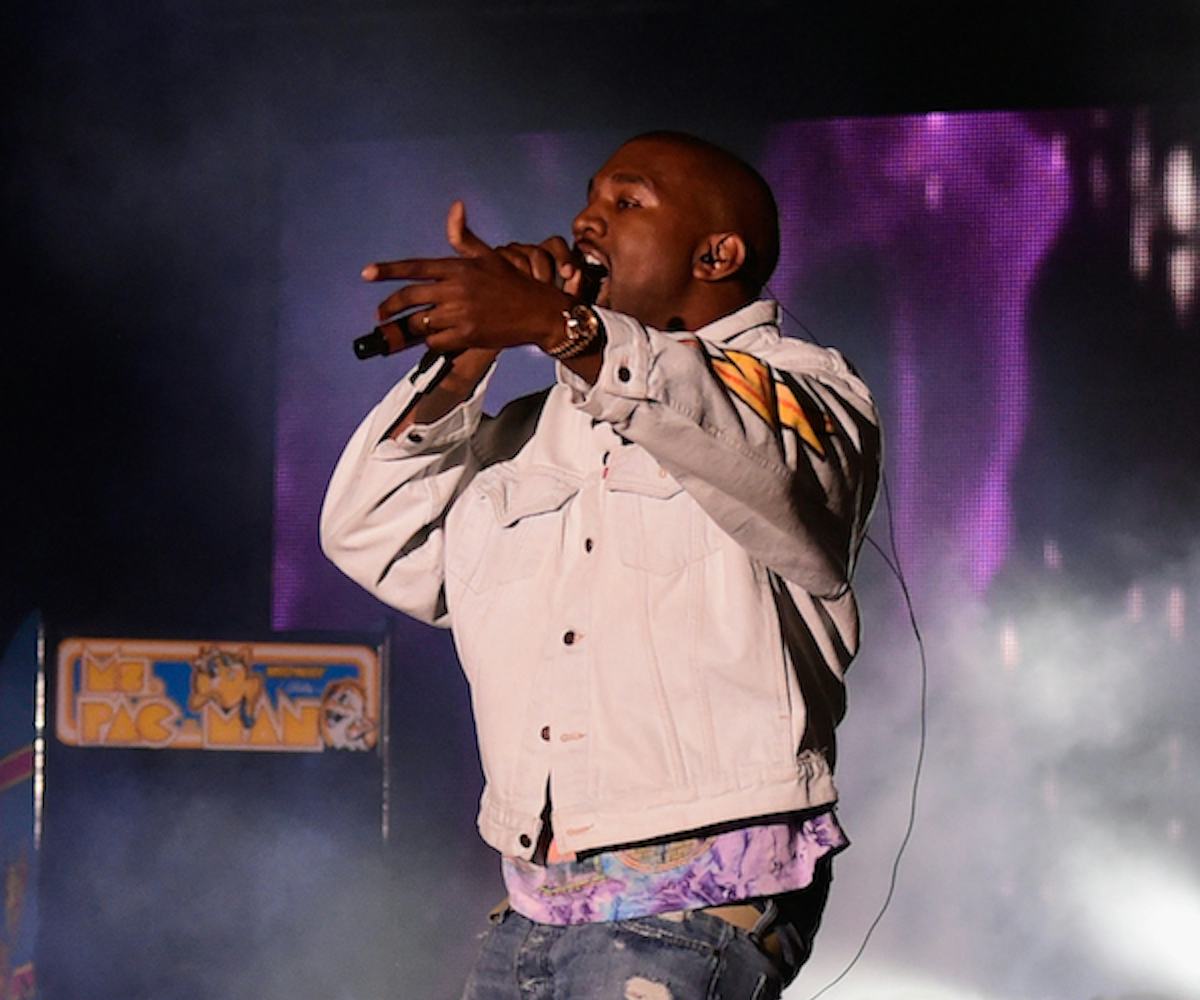 Photo by Frazer Harrison / Getty Images
Kanye Drops An "Imma Let You Finish" At A Friend's Wedding
Hands up if you knew this was going to happen sooner or later.
As reported by Complex, last night, Kim Kardashian and Kanye West went to Miami for the wedding of nightclub promoter and king Dave Grutman, who the rapper previously name-dropped on Yeezus. Not content with toasting the happy couple over champagne and filet mignon (or whatever was served), Kanye gave the gift of vintage Kanye by interrupting a toast with, "Imma let you finish, but Dave and Isabela had one of the best weddings of all time!"
Of course, this was all in good fun and was met with uproarious laughter and applause. The bride (in an incredible gown with a plunging neckline) doubled over with laughter and the groom and 'Ye shared a man hug, though the other groomsmen looked a little PO'd that they'd have to follow that up.
On the downside, now groan-worthy groomsmen in catering halls the world over might start doing this again at their friend's weddings. To which we'll say: do not Kanye your friends at their wedding. Only Kanye can give the gift of Kanye, so help us Yeezy. 
Check out the video of Kanye's wedding interruption below.