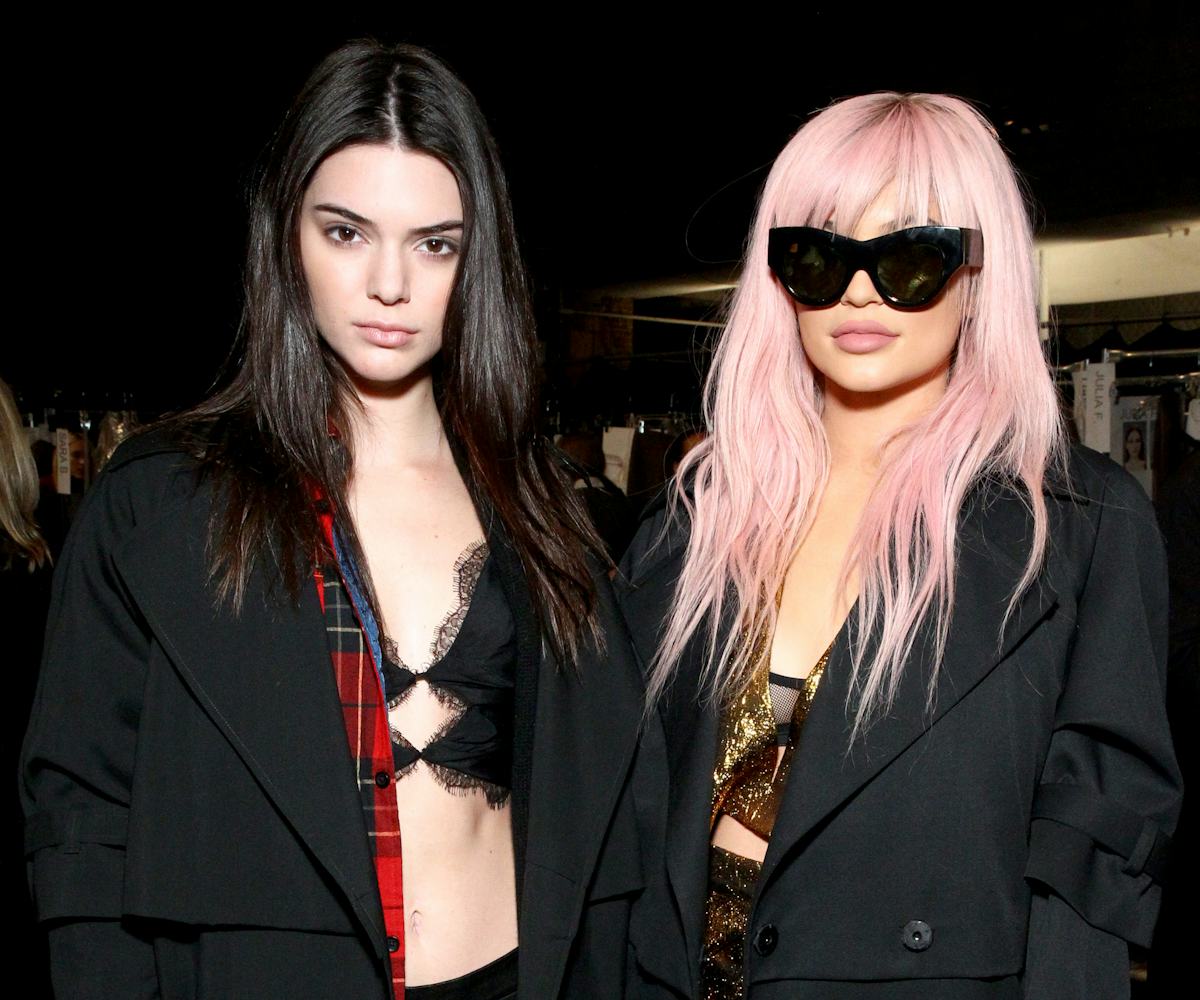 Photo Astrid Stawiarz / Getty images
The Kardashians Wore Disguises On A Hollywood Tour Bus And Snapchatted The Whole Thing
Kylie Jenner, Kendall Jenner, and Khloé Kardashian woke up on Friday morning and decided to win the Internet. The sisters dressed up as a family from the backwaters of America and went on a Hollywood bus tour completely incognito. Luckily for us, they Snapchatted the whole thing.
For those of you unfamiliar with what happens on one of these tours, it basically consists of some dude driving a bunch of rubbernecking tourists around town, who are hoping to catch a glimpse of their favorite celebrities. Instead, what they see are bunch of strip malls, bars, and restaurants that may or may not be frequented by reality TV stars. Rarely do they see one in the flesh, so we're told.
That's what makes this particular gag so darn brilliant. Thanks to the help of some impressive prosthetics and wig work, no one on the bus, including the tour guide himself, had any idea that they were in the midst of the world's most famous family. So when the guide starting spewing erroneous facts about the sisters, you can bet they said something.
At one point, he tells the story of Tyga denying Sir Paul McCartney access to his Grammy party, at which point Kylie begins repeatedly shouting "That's not true!" He then points out a random restaurant that's supposedly serves Kim Kardashian's favorite Chinese chicken salad in town. Based on Kylie's reaction, that too is false. 
The whole charade finally comes to an end when the sisters are discovered by some intrepid paparazzi, and are chased back into their home. Judging by their unbridled laughter however, Kylie, Kendall and Khloé had a blast. They're not the only ones. Watch some highlights below, or click here to get the full scope of what the sisters pulled off today. Trust us, it's worth it.