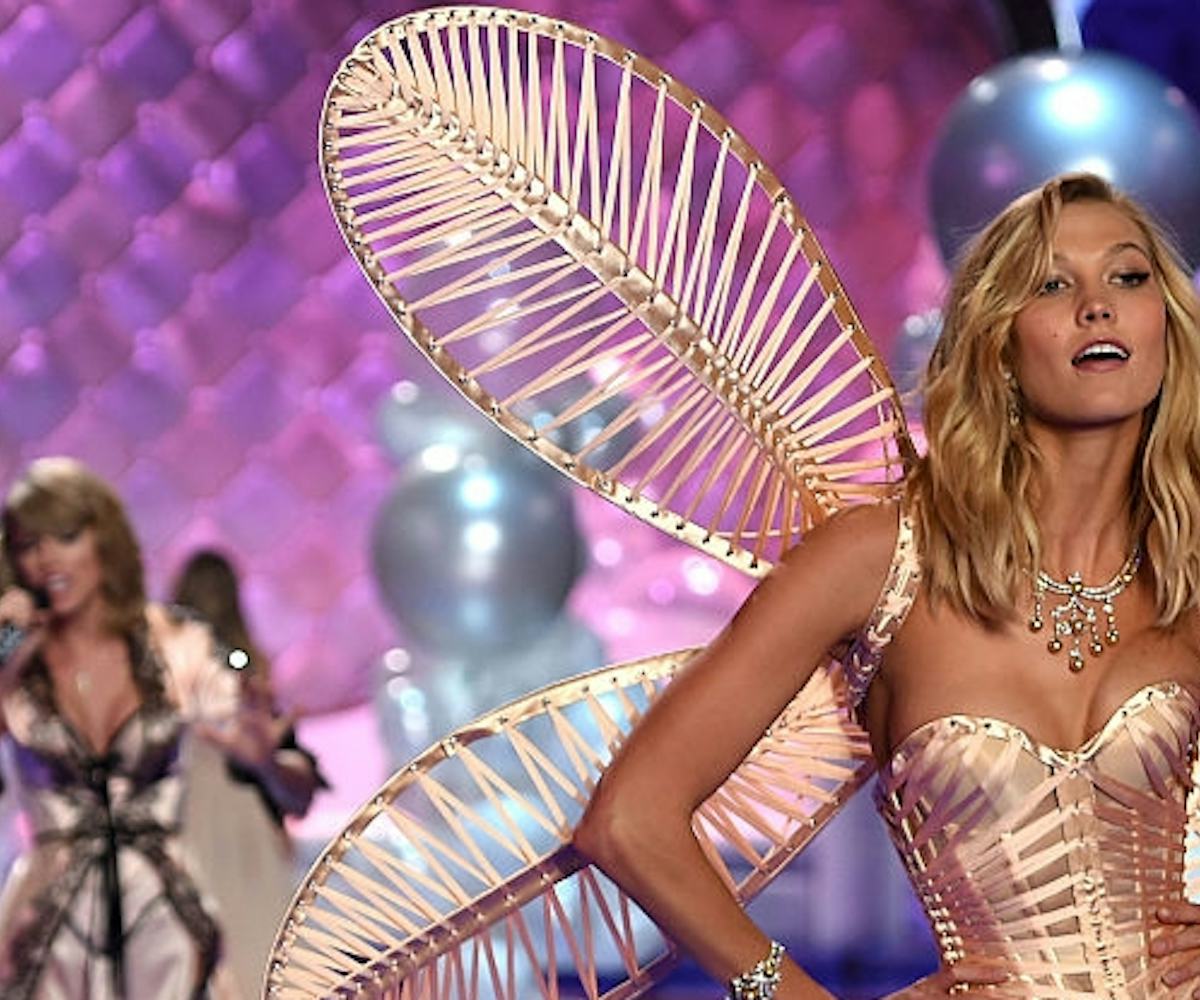 Photo by Dimitrios Kambouris/Getty Images for Victoria's Secret
The Internet Is Mad Because Karlie Kloss Dressed Up As A Geisha
In The 'Vogue' Diversity Issue
The need for increased diversity in fashion is well-known at this point, even if it's imperfectly accomplished by major brands and publications. And while there's still much to be desired when it comes to accurate representation in the fashion world, there have been some improvements as of late, including an increase in diversity on magazine covers last year.
One magazine that would seem to be taking this issue to heart is Vogue, which is set to launch its March 2017 issue with a cover featuring an array of models representing various races and ethnicities; the magazine's cover copy even proclaims that this is Vogue's "Diversity Issue," a laudable move to be sure. And yet, photos were just released from one of the issue's fashion editorials and the contents are an alarming example of the continued negation of people of color that abounds in our current media landscape.  
The editorial in question features American model Karlie Kloss dressed up as a geisha and doing things like visiting Japanese temples and posing with a sumo wrestler; the photos were taken on location in Japan and shot by Mikael Jansson. Kloss has recently had a bit of a tough time on the internet after she did an interview in which she claimed to be a Beyoncé stan, and then said that "Waterfalls" was her favorite song. 
Anyway, I'm sure people at Vogue thought that these images would be lovely, I guess? I'd like to see that they're objectively beautiful, but, frankly, it's pretty difficult to be objective about such a puzzling example of white-washing. Why, in an issue specifically intended to celebrate diversity, would Vogue choose to cast a white model to inhabit a narrative based on Japanese tradition? Why not use a Japanese model? Why not shoot Kloss in her home state of Missouri for a wholly different editorial? Why would none of the countless people involved stop for just one minute to question the choices they were making when it came to this shoot?
Perhaps we'll never know the answers to any of these questions, but that doesn't mean they're not worth asking. The fact is that there will be no progress when it comes to fair representation in media if those in charge choose to fetishize things like the clothes and accessories and scenery of other cultures while ignoring the existence of the people that inhabit them.
We're reaching out to Vogue for comment and will update this post as needed.
Update: Karlie Kloss responded to the controversy on Twitter. Read all about it here.