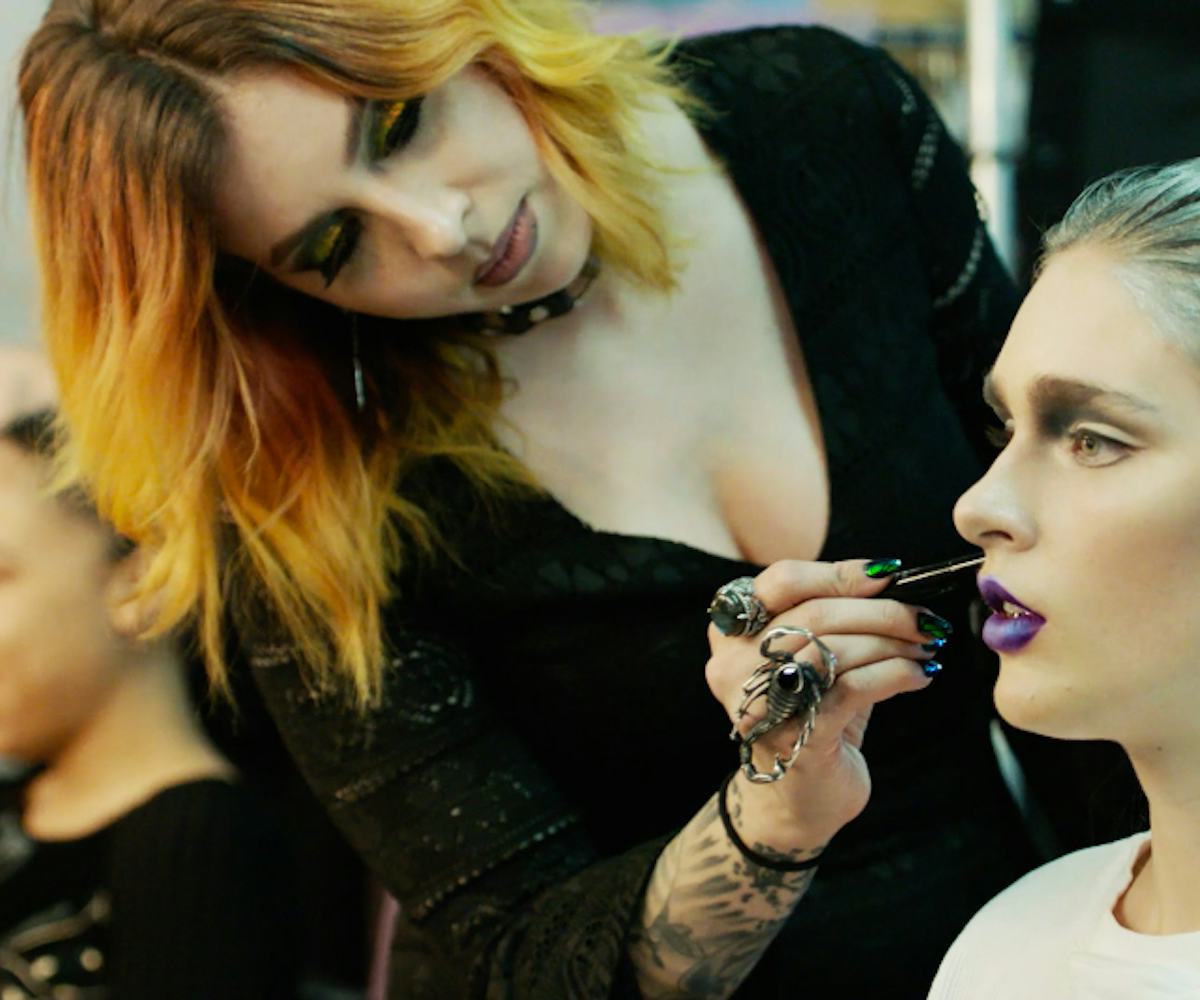 Meet The Kat Von D Beauty Artist Bringing 'NYLON' Pages To Life
Steffanie Strazzere fell into the beauty world. With a strong background in fine art and painting, it was a chance encounter with facial charts that helped her realize the face is just as much a canvas as stretched fabric is. Fourteen years later, and she's thriving in unexpected and exciting ways as a member of Kat Von D Beauty's fearless artistry collective, a group of beauty-centric "Power Rangers" aimed at getting people to experience makeup as an art form.
So it was a no-brainer that we tapped her and fellow Kat Von D Beauty artistry collective member Kelsey Anna Fitzpatrick for our Music Issue beauty shoot. Armed with Kat Von D Beauty's new Everlasting Lip Liner collection and corresponding Everlasting Lipsticks, Strazzere brought to life eight iconic album covers—curated by NYLON's own beauty director, Jade Taylor. Not only do they highlight the versatility of KVD Beauty's high-pigmented, 24-hour wear formula, but of Strazzere's and her team's artistry, as well. From avant-garde to grunge glam to ethereal beauty, there really isn't anything Strazzere (and Kat Von D Beauty) can't do. Talk about finding your calling.
Beauty and art—now that's a love affair that's truly everlasting.
Go behind the scenes of our photo shoot above and try to guess which musician, dead or alive, Strazzere dreams of painting a face on.
Makeup: Steffanie Strazzere + Kelseyanna Fitzpatrick
Hair: Sean Bennett
Stylist: Michael Kozak