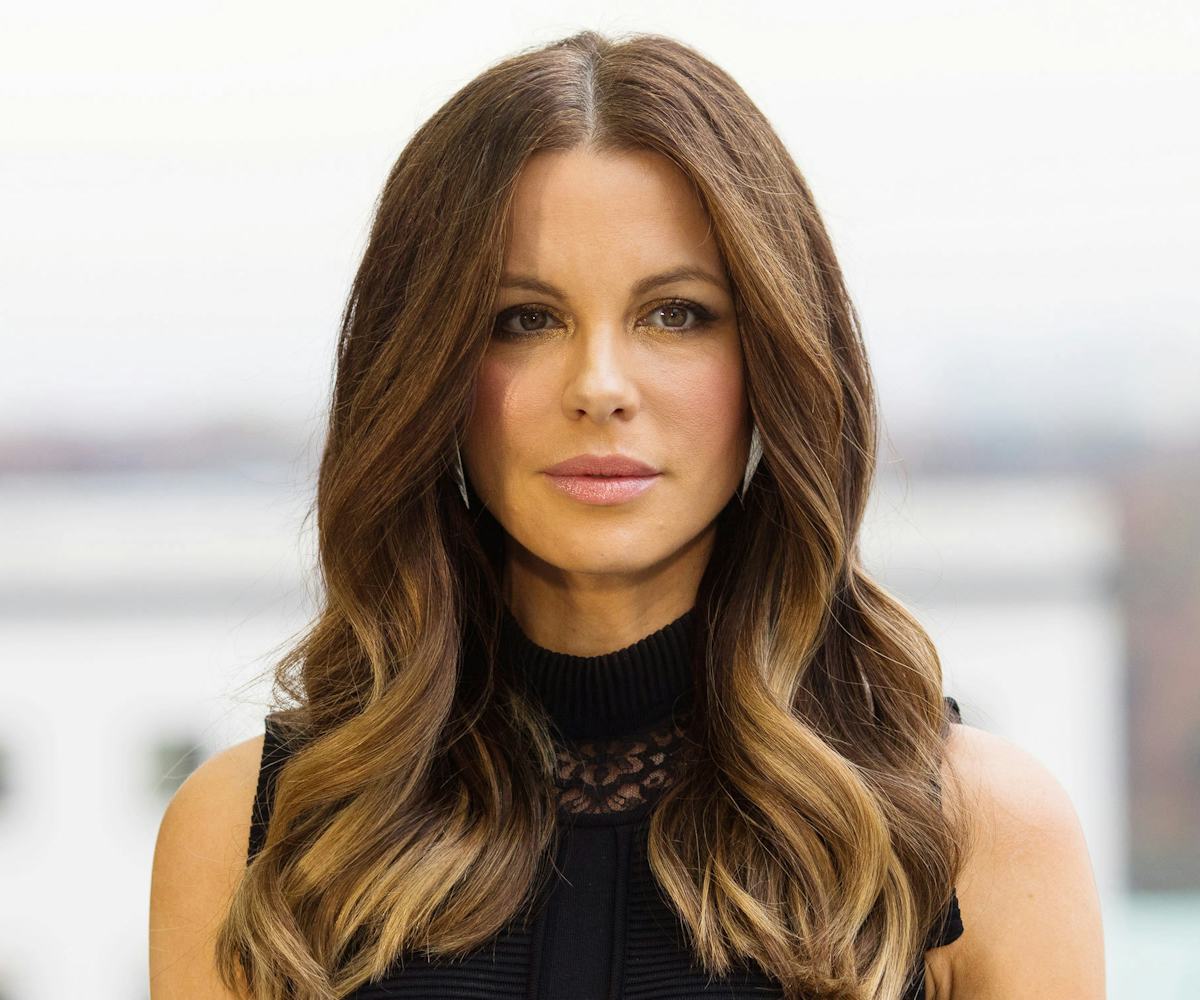 Photo by Brian Dowling/Getty Images for Sony Pictures.
Kate Beckinsale Comes Forward With A Despicable Harvey Weinstein Story Of Her Own
Kate Beckinsale is the latest celebrity to add her name to the very long list of women Harvey Weinstein has pursued.
The actress was only 17 when she found herself in the producer's hotel room with Weinstein wearing his predatory garb of choice, a bathrobe. "I was incredibly naïve and young and it did not cross my mind that this older, unattractive man would expect me to have any sexual interest in him," she writes. While Weinstein's behavior is inappropriate at any age, it's particularly repulsive when the victim is a minor. Beckinsale goes on to detail that he offered her alcohol, but she announced that she had school the next morning and left "uneasy but unscathed."
The next encounter happened a couple of years later, when Weinstein, in an attempt to jog his memory, asked Beckinsale if he had tried anything with her in that first meeting. "I realized he couldn't remember if he had assaulted me or not," she writes. Which speaks a lot to how many women he was likely assaulting at the time—enough that he couldn't keep track. She turned him down "many times" over the years, some of which, Beckinsale says, "ended up with him screaming at me calling me a cunt and making threats."
Beckinsale concludes with the horrifying reality that Weinstein's behavior isn't an isolated incident. It happens across industries, and it happens often. "For every moment like this there have been thousands where a vulnerable person has confided outrageous unprofessional behavior and found they have no recourse, due to an atmosphere of fear that it seems almost everyone has been living in," she writes, concluding: "Let's stop allowing our young women to be sexual cannon fodder, and let's remember that Harvey is an emblem of a system that is sick, and that we have work to do." And lots of it.