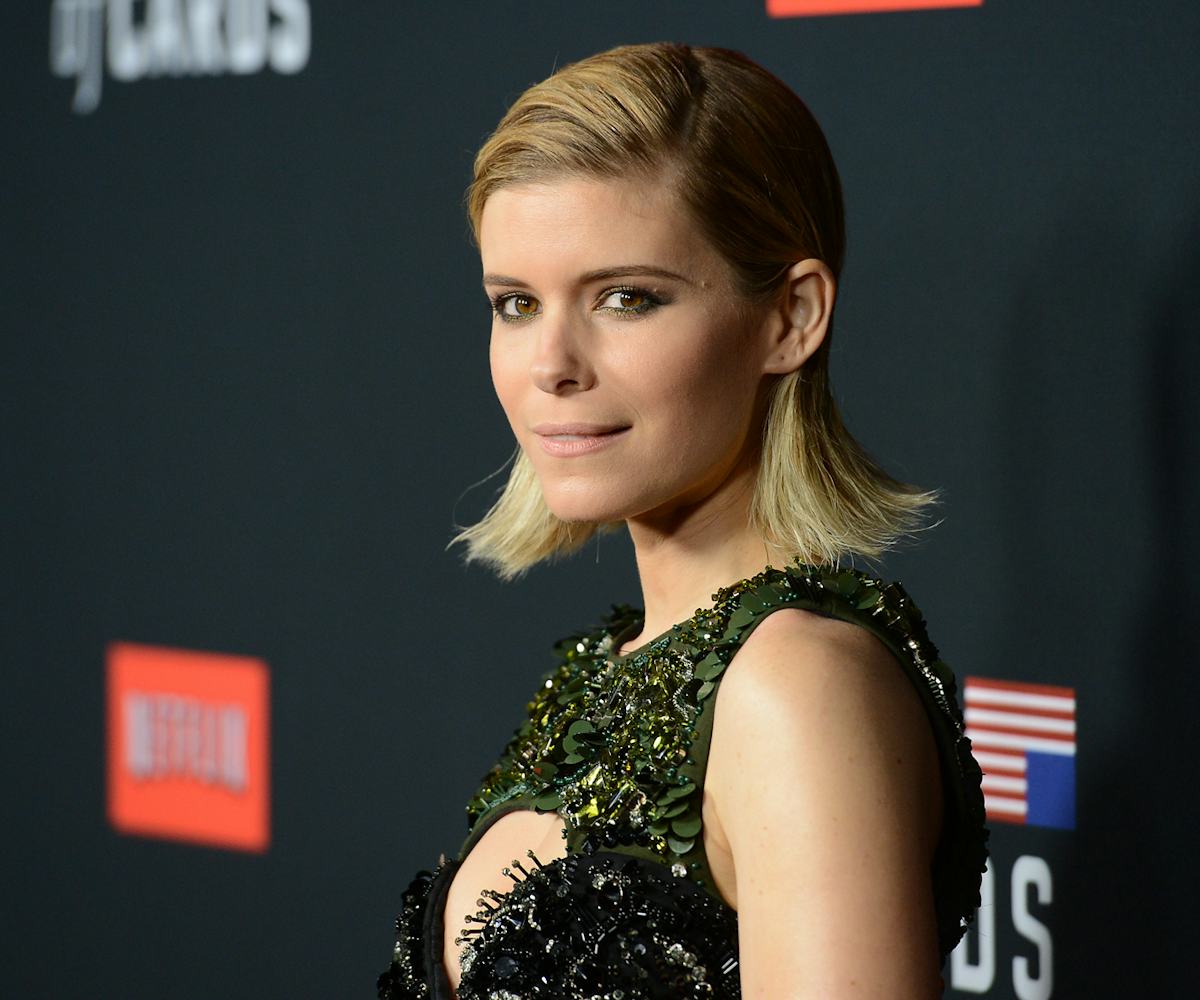 photos by getty images
beauty queen: kate mara
because bobby pins are your friend.
Upon first look, you'd probably think Kate Mara read our Dos and Don'ts for '90s Bobs, showed it to her stylist, and said, "I want that!" (Or at least that's what I'd like to think....) But with some closer inspection, you'll see that Mara's flipped out 'do is not your normal bob.
Instead, the back of her head is covered in zig-zagging bobby pins, sort of like a reverse crown. The innovative style compliments her super-mod Prada dress and is also the solution to keeping your hair perfect underneath a wooly beanie. (Think about it.) So if you're in the mood for a new hairstyle to try, get out your bobby pins, tape this pic of Kate Mara to your mirror, and get pinning. Here's how:
SLEEK IT: Bumble and Bumble Hairdressers Invisible Oil -- $38
Run a touch of the invisible through your hair from root to tip to give it a clean sheen like Mara's, then find your side part, comb hair into place, and get ready to pin. 
PIN IT: Goody Bobby Pins (Set of 50) -- $3.14
The secret to a perfect bobby pin crown is no fly-aways. To keep hair in place, start from behind the ears and work your way to the back of the head, that way any hairs that manage to escape can be pinned down in the center. You'll want to overlap the pins slightly in the zig zag formation to ensure they stay put.
TEXTURIZE IT: Bumble and Bumble Thickening Dryspun Finish -- $29
Spritz a little of Bumble and Bumble's Thickening Dryspun finish onto your palms and mess up the ends of your hair with it. Nobody want's a bob that's too perfect.