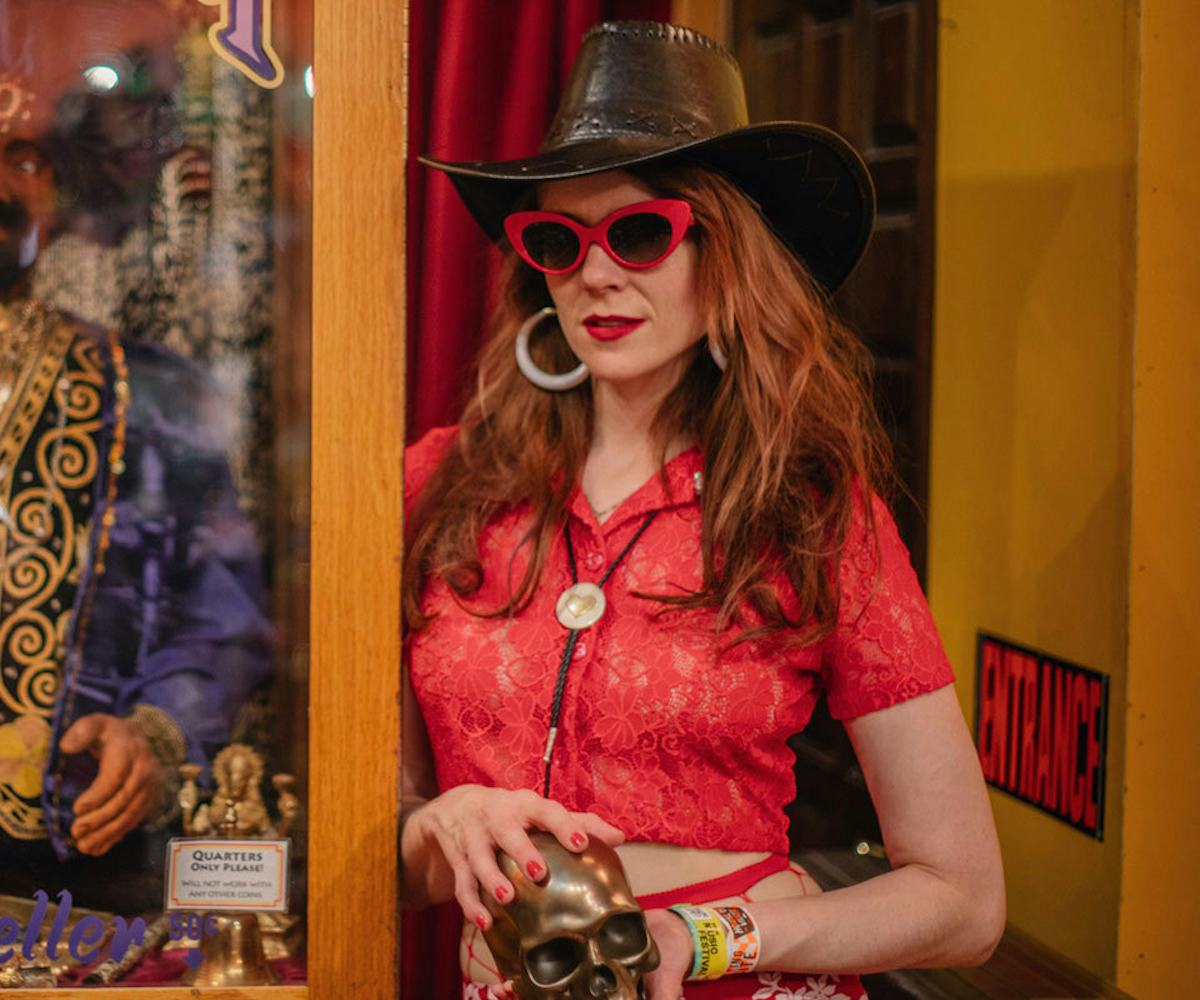 Photo by Jay Tovar
Kate Nash Is Not Here For Clickbait Articles Claiming She Doesn't "Exist"
This goes beyond mindless humor
Clickbait is the devil. It's insidious and leaves readers feeling used. BuzzFeed has made efforts to reduce the clickbait content it publishes, but one recent article hasn't gone unnoticed by one of its subjects.
Kate Nash found herself among BuzzFeed's "33 Singers That Only Exist In The Memories Of British Millenials" article published yesterday. The article is essentially about musicians who were once incredibly popular but faded from public view for reasons not explored by the article's two authors. Instead, they play a guessing game as to what these "nonexistent" artists are up to, calling out how their songs were genuinely good and the lot. Of Nash, they write, "She was the cute vintage-dress-wearing girl we all wanted to be back in 2007. Presumably these days she's wearing baggy jumpers and DMs but who knows??" Nash knows and responded to the article in a series of tweets, exposing the harmful effects articles like these have on its subjects and to also, you know, stick up for all she's done and is still doing. (Hello? G.L.O.W. is one of this year's most beloved Netflix shows!) 
"The media have talked about me this way my entire career since I was 20 years old," she said. "I think this media tone needs to end." She calls this kind of reporting "rude," "irrelevant, and out of touch." She goes on to say how these type of posts, wondering what happened to so-and-so without, you know, actually researching them, can have adverse effects on the mental health of artists and makes a call to action for positive reporting. "I have huge problems with how the industry disposed of artists," she adds, "it's a difficult career to maintain so this is actually a discussion I think is important." Long story short: Independent artists are out here hustling while tone-deaf articles "take the piss" out of them when they didn't reach out to get the truth.
Nash finishes by expressing support for all artists working their butts off, acknowledging how shady business can be and that it's perfectly okay for an artist to disappear from the spotlight or change their direction. Supporting artists and giving them a platform to further get their work and word out is paramount. Thanks be to Nash for sounding off and tasking us all to do better. Consider her message received loud and clear. 
Read Nash's full thread, below.