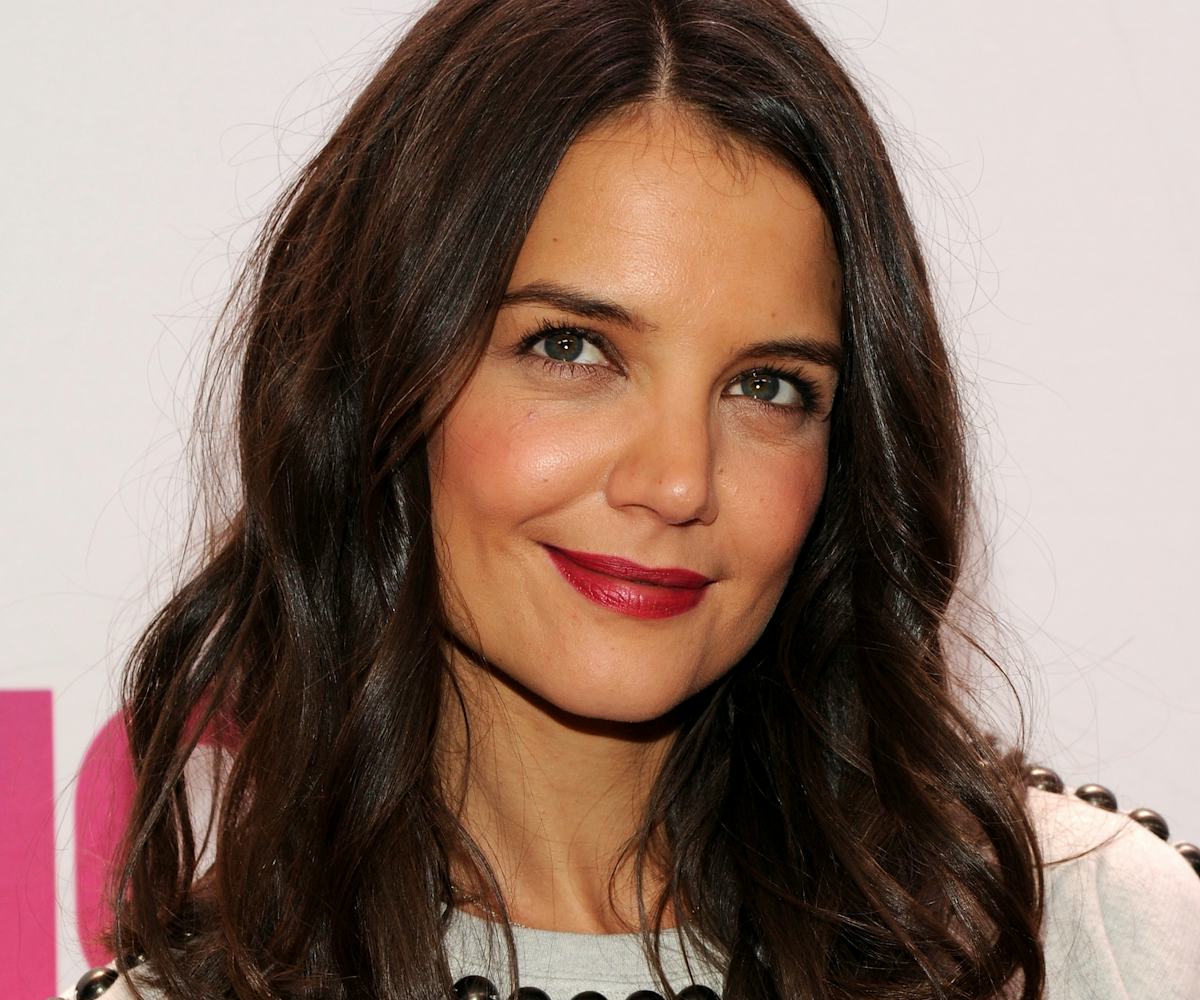 photo via getty images
are katie holmes + jamie foxx dating?
Katie and Jamie sitting in a tree, K-I-S-S-I-N-G. Or, according to an explosive new photo courtesy of (who else) Us Weekly: Katie Holmes and Jamie Foxx hanging out at NASA, H-O-L-D-I-N-G hands. And though our modified version of the classic playground song is a lot less salacious than the original, it's still pretty juicy. 
News of a Holmes/Foxx tryst first broke nearly two years ago, but according to sources close to the duo, things between the divorcees have evolved into something far more serious. Now that we have the first piece of real evidence, it appears that the two mega-stars are indeed a thing. "Jamie is someone she can trust and have fun with," a mutual friend confessed to the celebrity glossy. "She's getting everything from Jamie that she didn't get with Tom."
People magazine is also getting in on the rumor-mongering, citing sources that—despite spending major QT together for well over a year—the relationship is still pretty casual. "This is not some intense romance," the source revealed. "Jamie and Katie are friends and have been for a long time. They are two adults who are attractive and single, and so apparently conclusions will be drawn." 
So what is it: Just friends or hot and heavy? Can In Touch please weigh in? We need someone to break this tie, stat. 
(via Us Weekly)