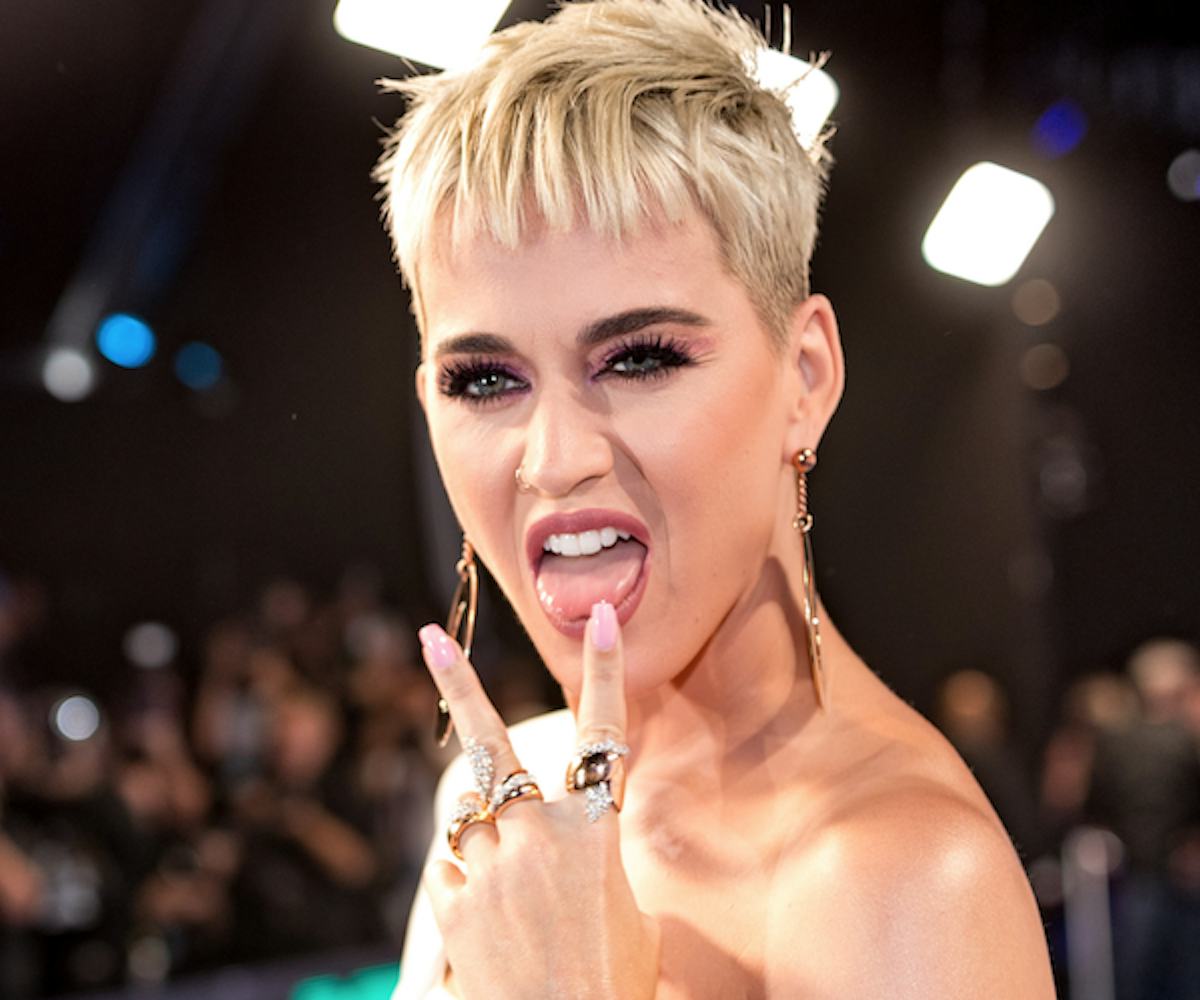 photo by christopher polk/getty images
Katy Perry Kissed An 'American Idol' Contestant Without His Consent
Benjamin Glaze told 'The New York Times' that the experience made him "uncomfortable"
Katy Perry made a male contestant on American Idol uncomfortable by kissing him without his consent. Perry, who is now a judge alongside Lionel Richie and Luke Bryan on the reality competition series, surprised 20-year-old cashier Benjamin Glaze (who was 19 years old during the episode's taping) with a kiss on the lips after he admitted that he had never kissed a girl before. "I have never been in a relationship and I can't kiss a girl without being in a relationship," he told the judges during his audition. 
"I was a tad bit uncomfortable," Glaze now tells The New York Times. "I wanted to save [my first kiss] for my first relationship. I wanted it to be special." Though he added that he didn't feel sexually harassed by Perry, he said, if she had asked, he would have declined the kiss. 
"I would have said no," he said. "I know a lot of guys would be like, 'Heck yeah!' but for me, I was raised in a conservative family and I was uncomfortable immediately. I wanted my first kiss to be special."
Feel free to cringe at the interaction, below. 
Many found Perry's behavior inappropriate, especially in the wake of the #MeToo movement, and called her out online, citing that if their genders were switched, there would be more backlash.
Ultimately, Glaze said that, after speaking with friends about the incident, the kiss didn't count and that he was grateful that Perry tweeted about him. "It was lip contact versus a romantic situation with someone you care about," he said. "That's what a real first kiss is."