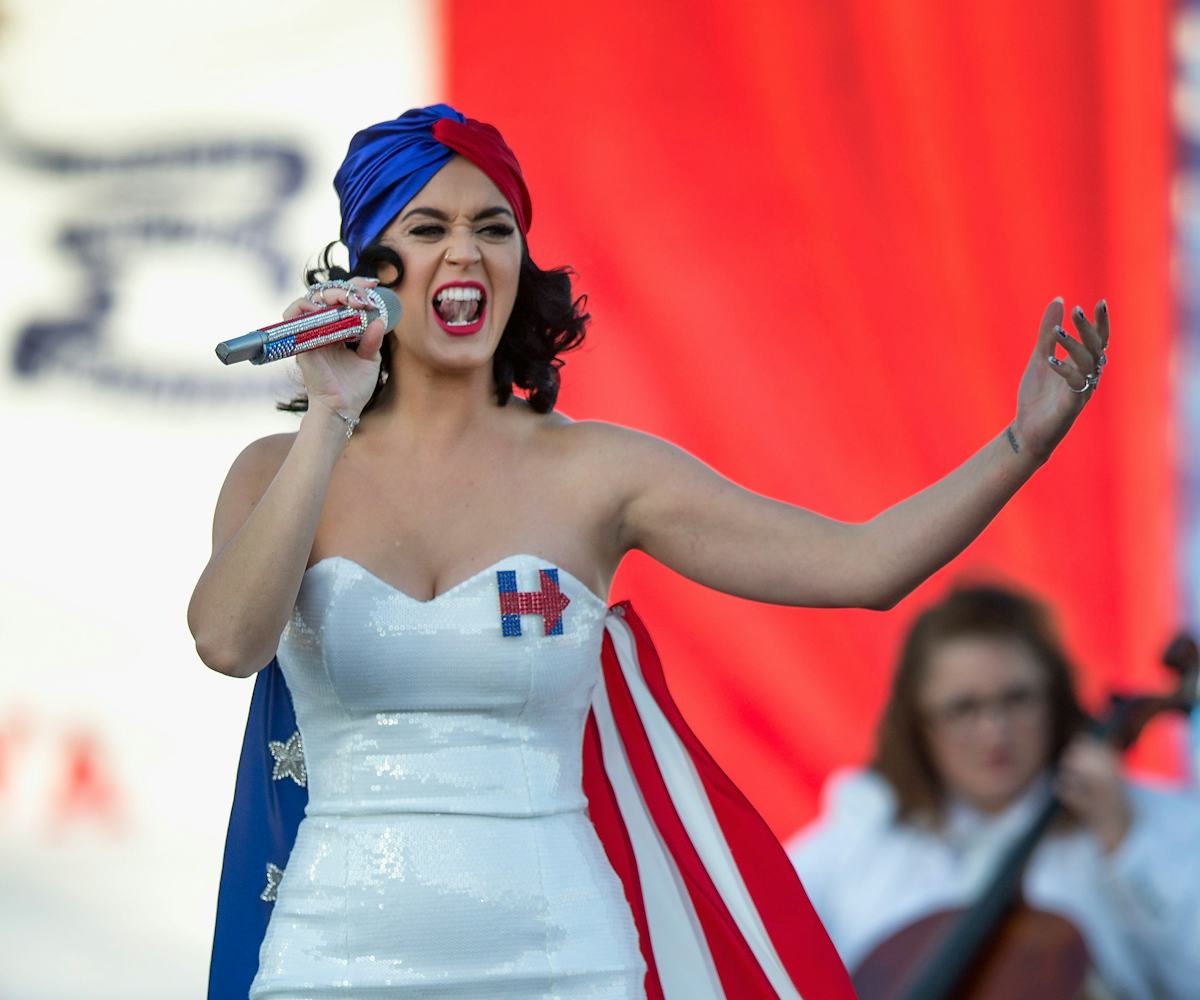 Photo by Scott Olson / Getty Images
Katy Perry And Orlando Bloom Dressed Presidential For Halloween
Politics are scary, ya know?
Few things are more scary than our nation's current political discourse. Embracing the horror of this election cycle is power couple Katy Perry and Orlando Bloom, who underwent complete transformations to become America's future political leaders for a Halloween party on October 28.
The duo hired a team of special effects makeup artists to radically change themselves into the presidential pair. Katy documented her metamorphosis into the Democratic candidate on Instagram:
Given Perry's open adoration of our potential first female president, the transformation doesn't exactly come as a complete surprise. In fact, Katy even showed off her early voting outfit on Instagram earlier in the week:
Perhaps the funniest part about this story, though, is that no one can figure out if Orlando Bloom was dressed as the uncannily accurate Bill Clinton or if he was the goofy Donald Trump troll hovering in the background. (People says he was Donald, Telegraph reports he was Bill.) Kudos to the artists who made this costume seriously confusing:
Joined by an entire team of Secret Service security guards, the two were largely unrecognizable after getting all done up. We're all pretty damn impressed with their costumes, but (let's be real), here's one scenario where truth is stranger (and scarier) than fiction, which is why the duo's costumes are a horrifying home run.