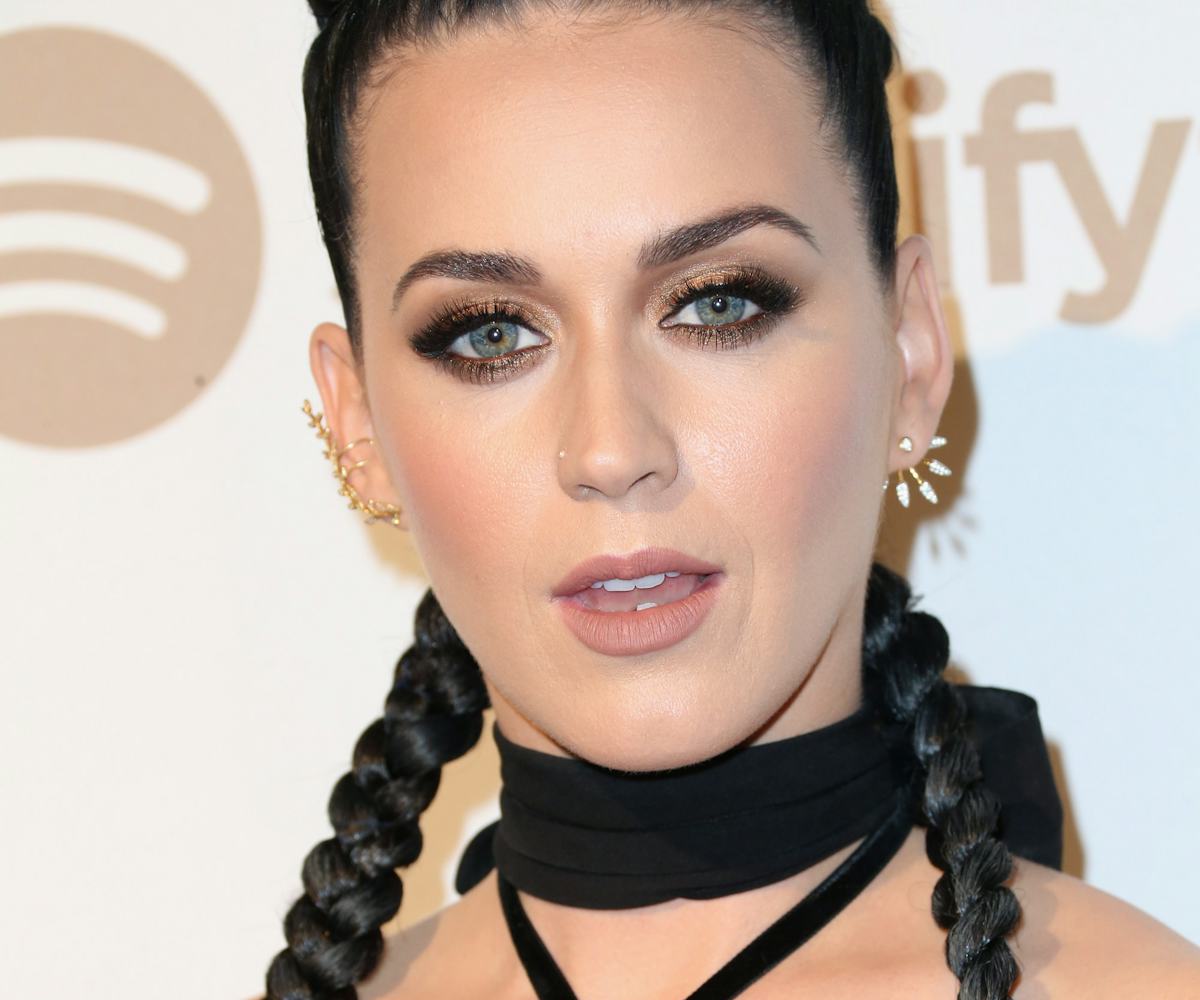 Photo by Frederick M. Brown/Getty images.
Katy Perry And Orlando Bloom Got Hot And Heavy At A Pre-Grammys Party
We have to admit, It's been kind of fun watching the whirlwind courtship between Katy Perry and Orlando Bloom unfold before our very eyes, hasn't it? It's been a minute since we left high school, so this budding relationship is packed with nostalgia. The charismatic, bubbly keener with perfect hair meets the brooding foreign exchange student from London. At first, they casually flirt at various school-related functions, sparking rumors of a possible romance among their gossip-crazed classmates. Eventually, they're spotted near the bleachers holding hands, then kissing, and ultimately, the rumors become so deafening, they have no choice but to come out as a couple.
After being spotted "kissing, dancing, and holding hands," at The Creators Party Saturday night in L.A., it looks like Perry and Bloom have officially reached that final stage. "They looked completely in love," a source told Us Weekly. It was the latest outing in what's been a busy weekend for the pair, who attended an Adele concert together a day earlier.
The Perry/Bloom rumors first took flight when they attended Harvey Weinstein's Golden Globes afterparty in Los Angeles last month, and have been gaining steam ever since. In fact, we've assembled a comprehesnive timeline of their burgeoning relationship, which includes this Instagram, one of the many pieces of photographic evidence that suggest, yes, this is in fact a thing that's happening. 
The question now becomes: Does Perry bring Bloom as her date to the Grammys, and will he buy her a corsage?