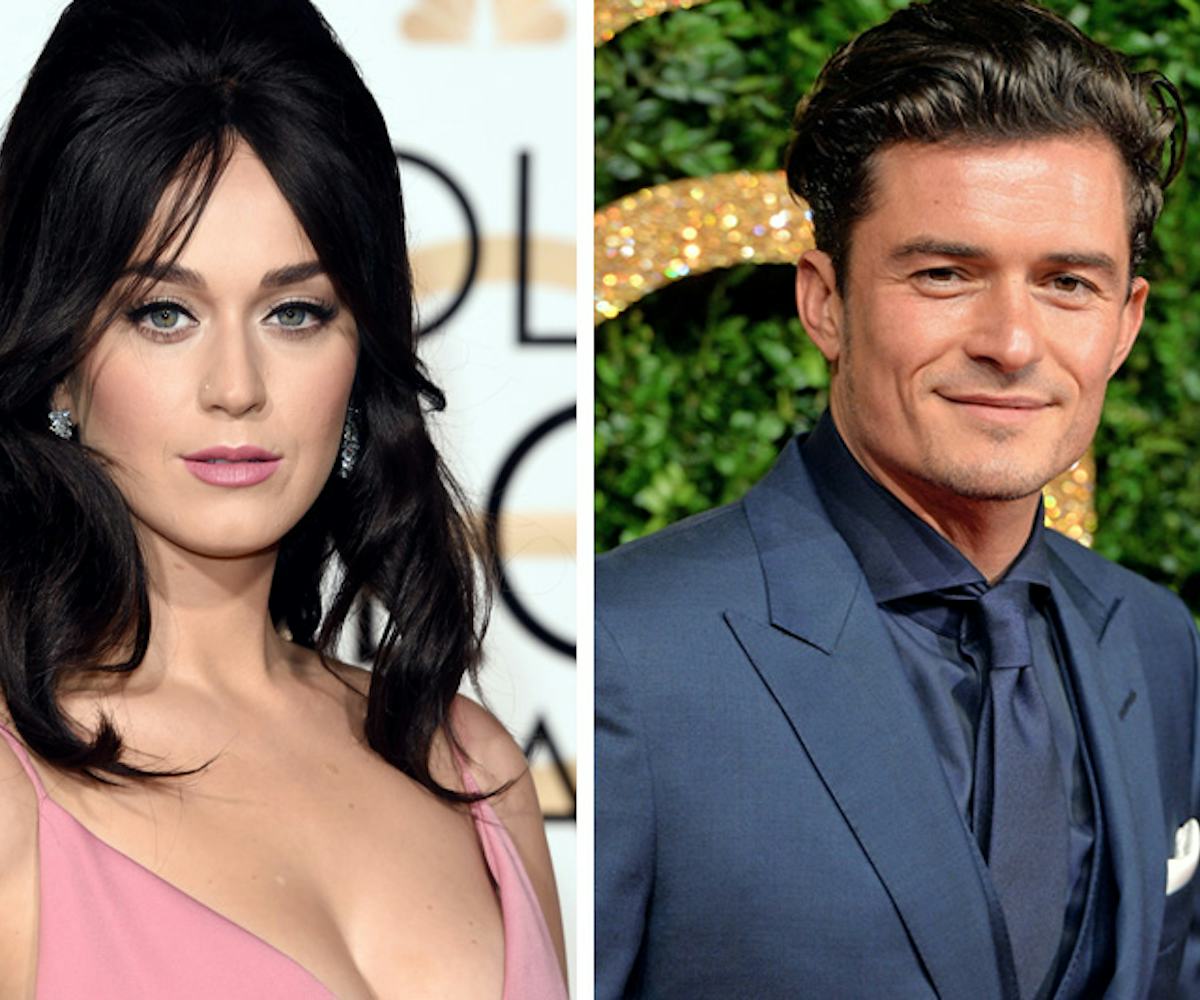 Photos by Jason Merritt; Anthony Harvey/Getty Images.
Orlando Bloom And Katy Perry Were Spotted Together AGAIN - What Does It Mean?
are they friends? more than friends? mere acquaintances?
In the high-stakes world of celebrity, few things are certain, and yet in that uncertainty is still certainty, and therein lies the key to it all. Take, for instance, the budding relationship of Katy Perry and Orlando Bloom. So many questions lie in the nature of their collective being. Are they friends? Are they friends who like to flirt? Is that flirting just surface-level, or does it signify a desire for something more? Is a romance budding between them? And, if so, how is it budding? What are we to make of it every time they are photographed with each other? Should we feel some sort of emotion deep within our own selves? Should we remain disinterested in it all? Where does the line between admiration and privacy lie? If tabloids make something out of nothing, is it still nothing? Or is it something that is really nothing?
With these questions in mind, let's embark down the tabloid timeline of what may or may not be something between Perry and Bloom.
On the evening of January 10, 2016, the two attended Harvey Weinstein's Golden Globes afterparty. There, photographers took photos of them, which possibly documented them whispering sweet nothings into each other's ears, but also possibly shouting nonsensical champagne-induced chatter to each other above all the noise. We weren't there. Tabloid writers also weren't there. Perhaps no one aside from the pop star and actor knows what transpired on that eve, but, boy, why should that hinder the start of a good, old-fashioned, celebrity relationship rumor?
Then, two days later, they were both at Stella McCartney's autumn 2016 show. According to Us Weekly, they both separately posed for photographs and Perry even (gasp!) turned her back away from Bloom while she was having a conversation with Beck. Later, though, when they were both "left alone together," they "talked and laughed." When Bloom walked away, Perry looked "somewhat relieved." A little while later, the two had a "total dance-off." 
The day after that, Bloom celebrated his birthday. His possible ex Selena Gomez was in attendance, which sparked rumors of a rekindled flame, which may never have been ignited in the first place but, again, why should uncertainty stop the rumor mill in its tracks?
Four days ago, Perry and Bloom, along with a slew of their friends, saw The Absolute Brightness of Leonard Pelkey.
So, are they a couple? Are they not? The answer is so ambiguous, it's almost obvious, and yet not at all.