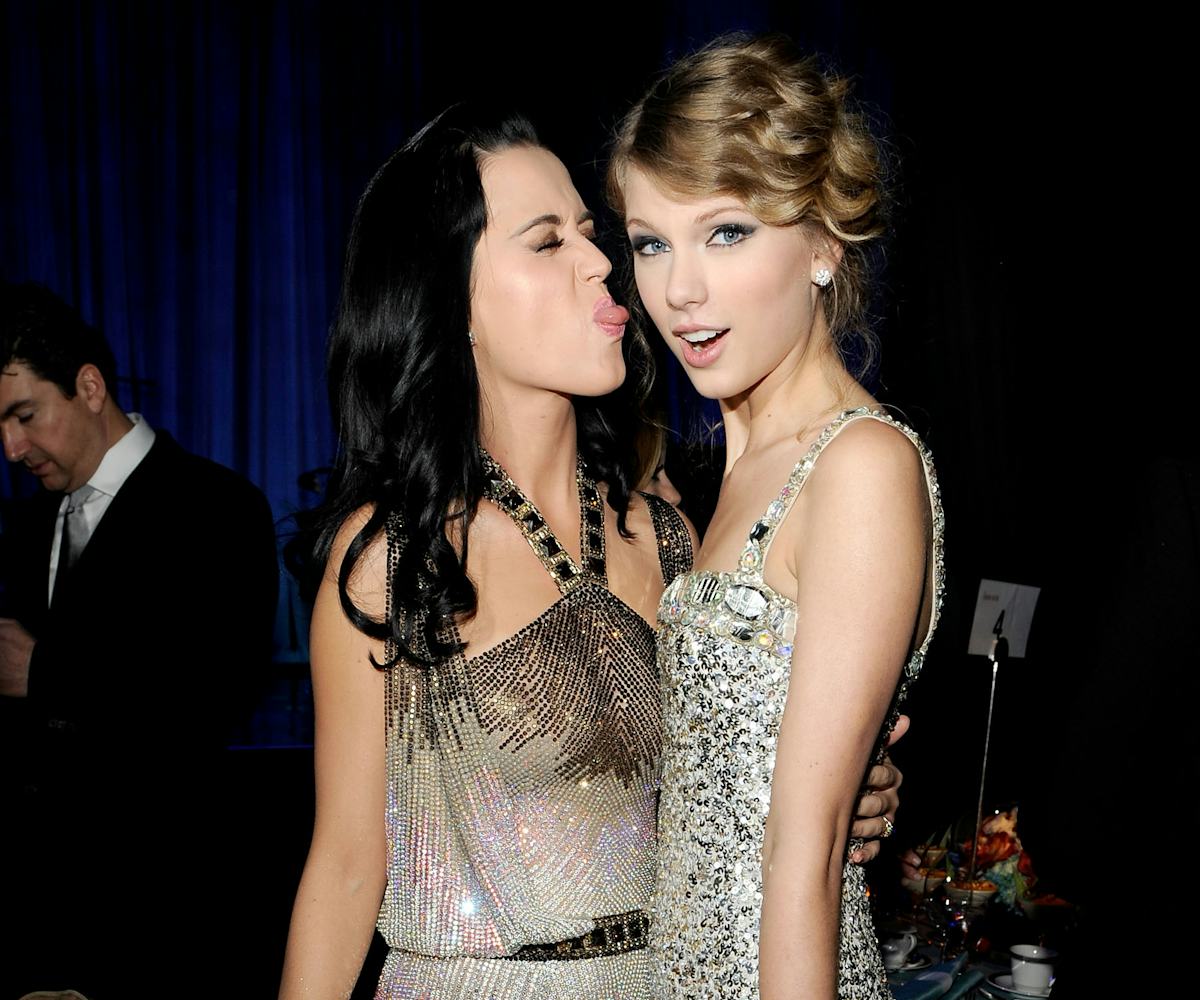 Photo by Larry Busacca/Getty Images
Katy Perry Was Directly Asked If "Swish Swish" Is About "Someone We Know"
"I think [the song is] a great anthem for people whenever someone's trying to hold you down or bully you"
Rumors began flying earlier this week when Katy Perry dropped her latest single, "Swish Swish." Some fans detected a hint of shade in the lyrics, which made obtuse references to losing "no sleep" over "a shellfish or a sheep." That paired with an
from Katy that had
the track, which also features Nicki Minaj, was a low blow at fellow pop singer, and Perry's
, Taylor Swift.
Now, Katy is playing coy in interviews, neither confirming nor denying the rumors about the potential diss. "I think it's a great anthem for people whenever someone's trying to hold you down or bully you," she said in dialogue with Jimmy Fallon, who asked her directly about whether or not the song is about "someone we know," on The Tonight Show. Perry continued, saying that message is "kinda what this record is about. It's just like, 360-degree liberation. 'Chained to the Rhythm' was this political liberation. 'Bon Appétit' was this sexual liberation. And now this, 'Swish Swish,' represents the liberation from all the negative that doesn't serve you."
That's a pretty clever way to avoid answering the question, Katy.
Perry was even more obscure in a recent interview with Entertainment Weekly, saying her new album, Witness, "is not about any one person... you can't mistake kindness for weakness and don't come for me. Anyone. Anyone. Anyone. Anyone. And that's not to any one person and don't quote me that it is, because it's not. It's not about that. But, let me say this: Everything has a reaction or a consequence so don't forget about that."
Meanwhile, Katy Perry is amassing her own detractors who are suspicious of her new album's overtones. Amidst those critics is Ruby Rose, who recently took to Twitter to disapprove. "I just think with everything going on in the world to go from rebranding as political activist only to ditch it and go low.. is.. a bummer," said Rose.
So, who is this Regina George Katy is referring to?
The world may never know. (But we kind of all know, ya know?)