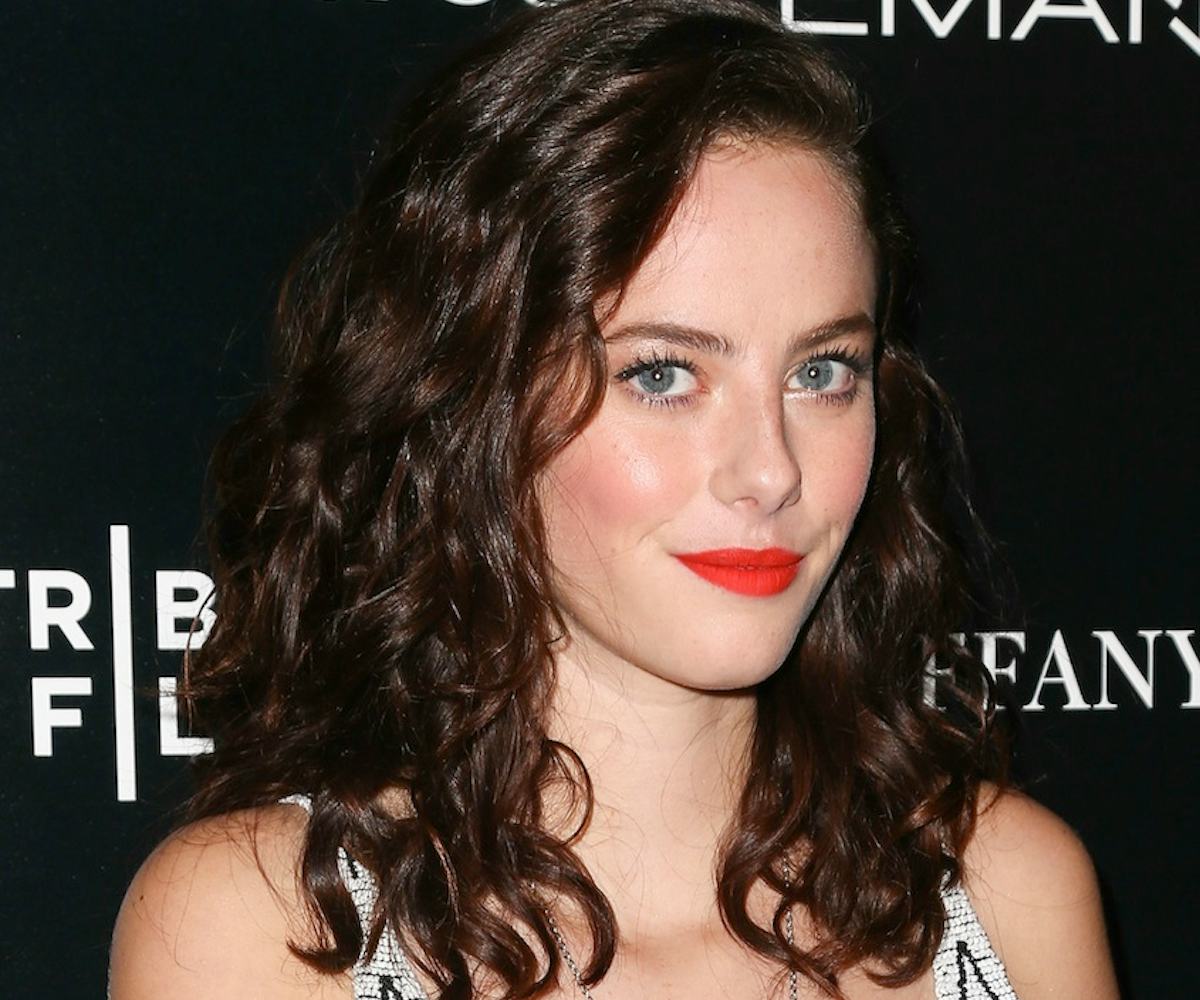 the insider: kaya scodelario
"i never expected americans to get into skins!"
If you've seen the U.K. series Skins, then you already know Kaya Scodelario (and if you haven't, then what are you doing with your life?!). The English actress scored her breakout part as Effy in 2007, otherwise known as the cool-girl rebel who tried to disguise her troubled sensibility behind smudgy eyeliner and admittedly awesome closet. 
Scodelario still has a rad wardrobe--she loves everyone from Chanel to Topshop-- but now the 21-year-old has moved on from TV, with roles in the indie flick The Truth About Emanuel and the upcoming film The Maze Runner. Just in time for Emanuel's theatrical release, we talked with Scodelario about her new puppy, her search for complex female roles, and why she never expected Skins to be big.
Hi Kaya! Where are you calling from right now? 
I'm actually walking my dog to my mom's house in London right now-- got a French Bulldog puppy a little while ago, he's nine months old and so cute. 
It seems like everyone has been talking about The Truth About Emanuel nonstop ever since it premiered at Sundance a year ago, and now we can all finally see it. Are you excited?
Yeah, it's crazy. We shot it about two years ago, so it's been such a long time! It's kind of weird speaking about it again because it's almost like we've all moved past that now, but I'm really excited for everyone to see it. The fact that it managed to get into theaters is amazing--especially since it's low-budget and was created entirely by one person, it's really great.
Speaking of the writer and director Francesca Gregorini, were you familiar with her work before?
When I had my audition for this film I went back and watched Tanner Hall [Gregorini's 2011 movie] online. I loved how she sees women as two-dimensional characters and finds something interesting in everyone. She puts a lot of herself into the female characters, especially, which is really hard to find. 
Did you feel a lot of pressure, especially since most Americans who know you remember you from Skins?
Definitely. I think as an actress I never wanted to get comfortable in just one role; it's exciting to do other projects that you believe in and know are really good. It's not just about the studios or whatever, it's the story behind someone's life and their journey. But to be honest, I never expected Americans to get into Skins! At all. We never realized how big the show was; it was just us hanging out and having fun together. 
That's crazy. Do you get recognized in America?
Not really, no. I can still wander around drunk and nobody will judge me! [Laughs] 
Effy had such a distinct personal style on the show--dark eyeliner, ripped T-shirts...did that rub off on you at all?
When I was filming Skins I was quite young, and I was still trying to find my own personal style. I wanted to discover it myself, so while I took some influences from Effy, it wasn't all me. The one thing that rubbed off, though, is my obsession with leather jackets! 
What's coming up next for you?
I shot a movie called TheMaze Runner several months ago in Lousiana. It's based off a Young Adult trilogy, so if that does well we will be doing the second film.
How was it, filming in Louisiana?
It was incredible and such an interesting place to be. I love New York but it reminds me of London in a way, so it was nice to go somewhere entirely different. We went alligator spotting and swamp fishing and I ate alligator bites! They're like popcorn-- it sounds weird, but they became my favorite. [Laughs] 
See Kaya Scodelario in The Truth About Emanuel, on VOD now and in theaters soon.