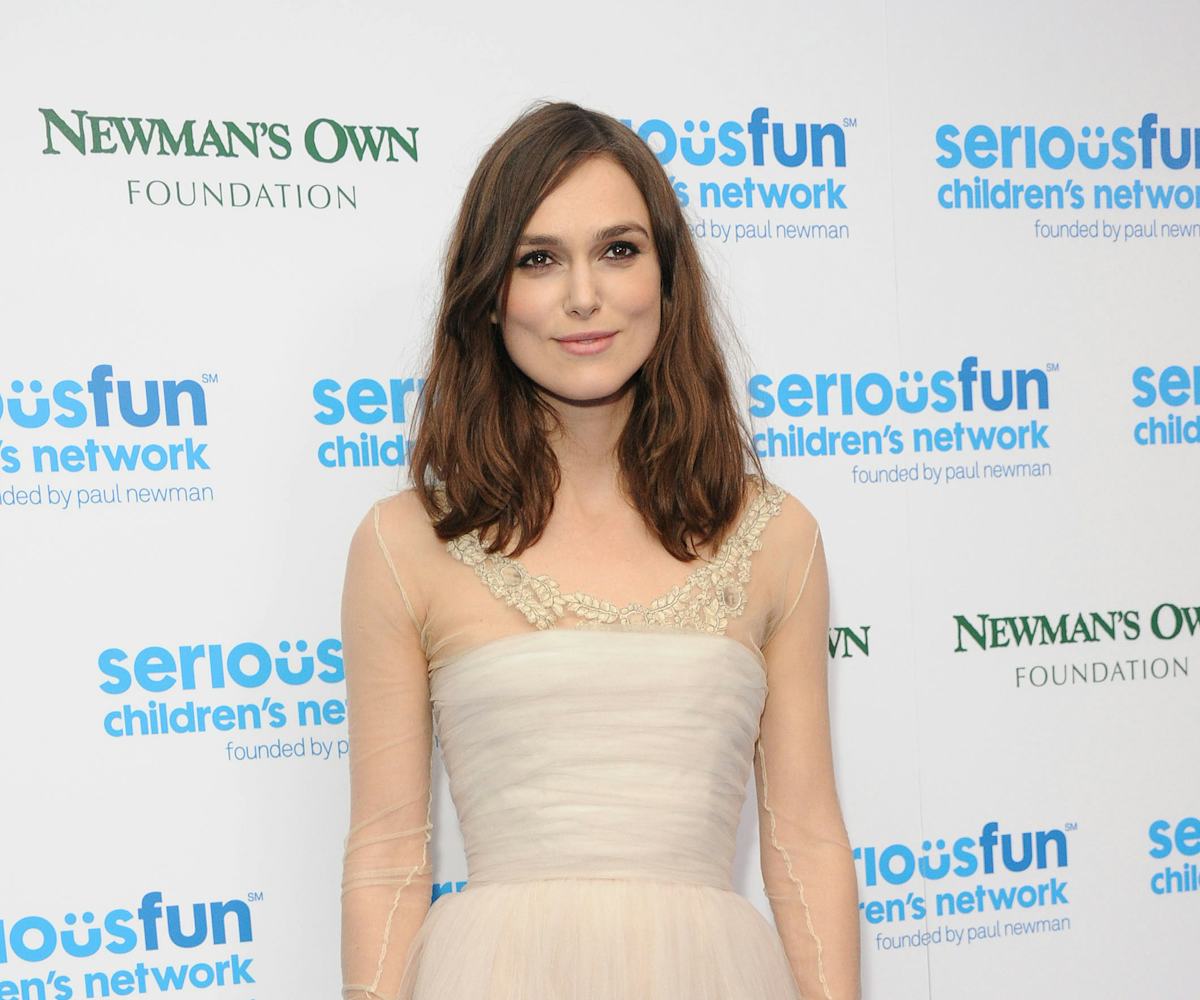 photo by getty images
best dressed: keira knightley
one dress, one million ways to wear it.
You know how every tabloid magazine has a section called "Stars, They're Just Like Us" with pics of the celebs doing fabulous things with mundane captions, like "Beyonce takes a trip with her family" except her trip is on a mega yacht with her family, or "Lady Gaga goes shopping" except she has Versace shopping bags? Well, for once we can say that a star is actually just like us--mostly. 
See earlier this year Keira Knightley got hitched in France in a Chanel Haute Couture dress (that's the not like us part if you were looking for it), but instead of being precious and stuffing it, wrapped in tissue, into the back of her closet, she continues to wear it over and over and over again. Her appearance in this week at a gala in London was the third time she's worn it publicly, meaning it might actually be her favorite dress ever. And we can't really blame her. The tulle confection looks just as cute with flats and a boucle jacket as it does with strappy sandals and a sheer top underneath. 
In the spirit of wearing your fanciest frock a million times, we picked out the cutest, most repeatable white dresses that we recommend you wear to work, school, night clubs, dive bars, rock concerts, and every where in between. If anyone questions your ubiquitous frock, just tell them Keira Knightley made you do it. 
MUST: Betsey Johnson Eyelet Strapless Dress -- $74.99
TRUST: DKNY Broderie Anglaise Dress -- $220.50