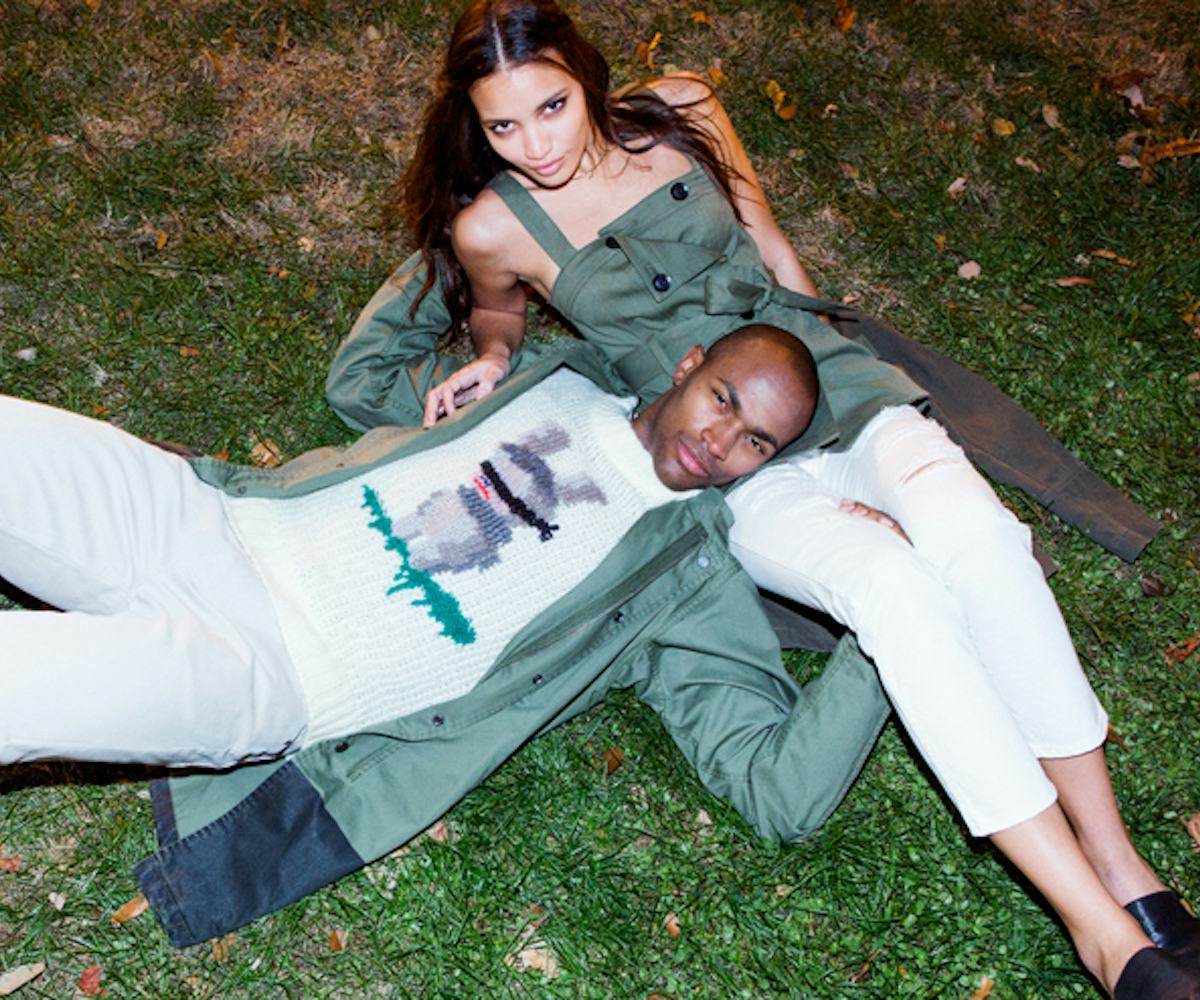 photos by isa wipfli
antm winner keith carlos on his new life as a top model
the former nfl player on going from football to fashion.
For all you die-hard
America's Next Top Model
fans, November 15, 2014 was a watershed moment for the show's 21-season history. The queen of smizing herself, Tyra Banks, announced the series' first male winner, Keith Carlos, evening the playing field for aspiring models around the globe. As part of his prize, Carlos, a former NFL player with the Philadelphia Eagles and New York Giants, won a spread in our February 2015 issue. And like a true top model, dude delivered. We caught up with Carlos after his win and asked him a few questions below:
What was the selection process like for ANTM compared to your castings since your win?
It's a much more smooth ride. I feel like I've been there before and now I am a professional. My confidence is very strong in what I do and what I produce.
What has the reaction from your hometown been like?
It has been great! When I won
America's Next Top Model
, it was a breath of fresh air and I feel like it gave hope to the youth in my city. I also feel like I have become a positive role model for many people in Bridgeport, Connecticut.
What do you think your biggest challenges were during the season? Have you overcome them or are you still evolving?
My biggest challenge this season was staying focused on the challenge at hand and not being distracted by outside sources. On set we were given constructive criticism by our mentors and while this bothered me, I never let them see me sweat. I quickly learned to apply these critiques to my work in order to get a better outcome.
Both the NFL and modeling worlds are very selective industries. How do you feel they differ or relate in finding/promoting talent?
The NFL and modeling industries have small odds for people to become successful in them. I'm blessed to have been able to crack the code to both of these tough industries because they are very judgmental and take a special person to be able to accomplish success.
Many savvy models nowadays are using their Instagrams as personal publicity platforms and it seems to be working. How do you plan on using your own Instagram profile to stay relevant?
My social media platforms are an extension of my
. I am a business major, as well as a business owner, so I understand the importance of social media marketing. Strategic planning and application to these platforms will keep a constant flow of viewers to my pages. 
And lastly, what was the first thing you did after winning? 
The first thing I did after winning
ANTM
was thank God. I recognize it is the grace of God over my life that gives me the strength to capitalize on these opportunities. The whole process from being cast on the show to the day of actually winning was 
very stressful
. If you do not have a strong belief system, as well as a stable foundation, you will not make it. Mentally, no matter what the chaos going around me was, I never checked out. I always believed strongly in myself and I never gave up.
Don't forget to follow Keith on Instagram (
) and see more of him in our February issue!