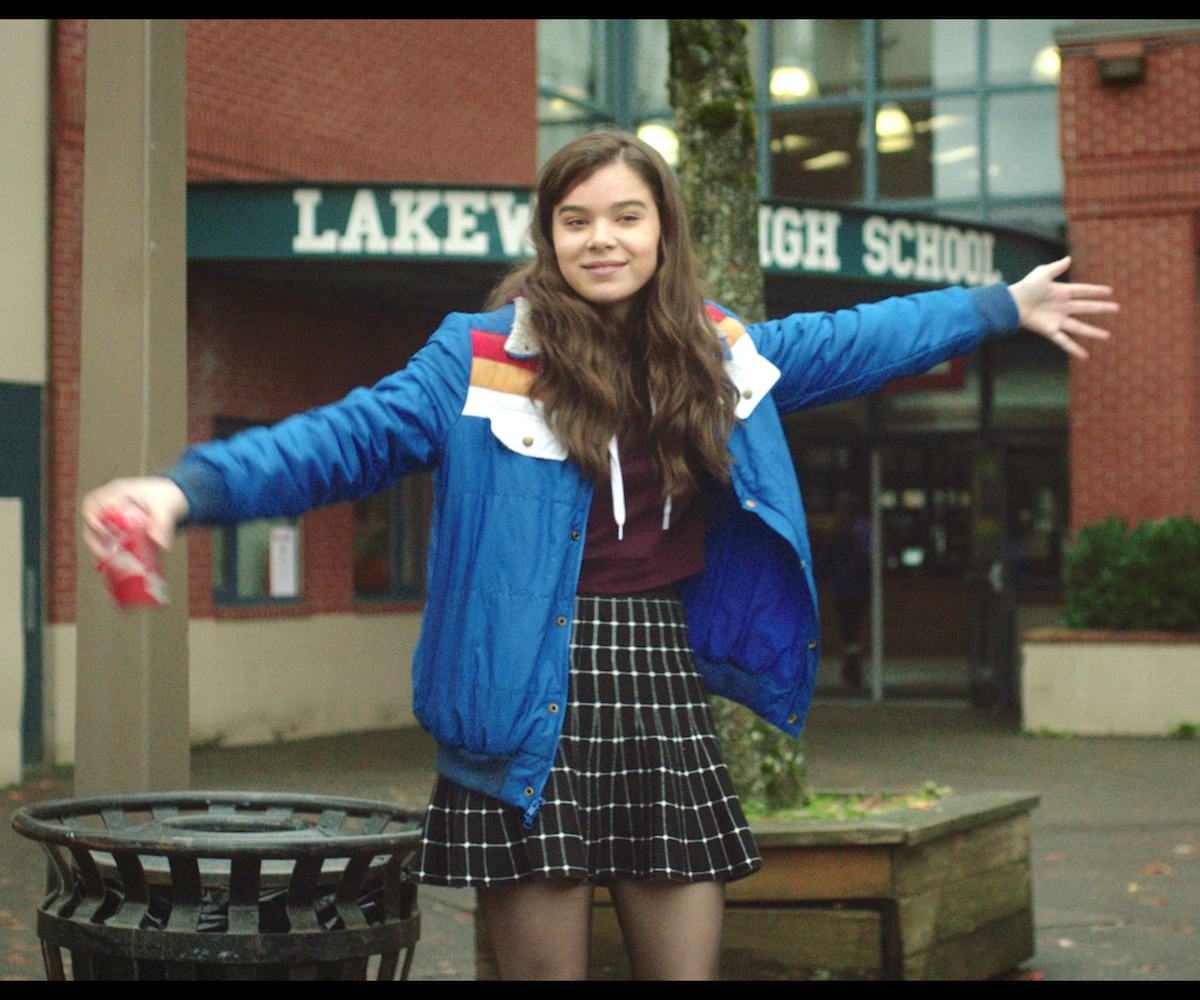 Image courtesy of Amazon
Writer-Director-Producer Kelly Fremon Craig On 'The Edge of Seventeen'
The teen angst masterpiece hits theaters tomorrow
The following feature appears in the November 2016 issue of NYLON.
Things have looked better for Nadine (Hailee Steinfeld), the acerbic protagonist of The Edge of Seventeen. A junior in high school, she is still reeling over the death of her father when she walks in on her best friend hooking up with her maddeningly popular older brother, Darian (Blake Jenner). Kelly Fremon Craig (who Variety says is "well on her way to becoming her generation's Nora Ephron") chats with us about the film, which nails those feelings of isolation and desperation that have a tendency to implode during adolescence. 
What were you like in high school?
I was really involved in activities like student government, but inside I was confused and not sure how to handle my own emotions or if anybody else would understand, just a lot of the stuff people go through at that age.
Nadine is dealing with depression, but she's a very funny person. How important was it for you to have a character be both?
Comedy has always been the basis for me to deal with something painful. That was also part of Mr. Bruner's role [Nadine's deadpan teacher, played by Woody Harrelson]. Nadine can get really caught up in how tough life is, and Mr. Bruner is there to remind her of how we can have our heads stuck up our asses. 
What movies or writers were you inspired by when writing this movie?
I didn't try to emulate specific movies. I interviewed teenagers across the country and asked them a lot of really personal questions, and hung out at high schools to see what was happening for this particular generation. What I found was that 99 percent of everything is exactly the same as how I remember it. Technology has changed, but no matter where a kid is on a social spectrum, everyone deals with that feeling of "everybody's okay except me."