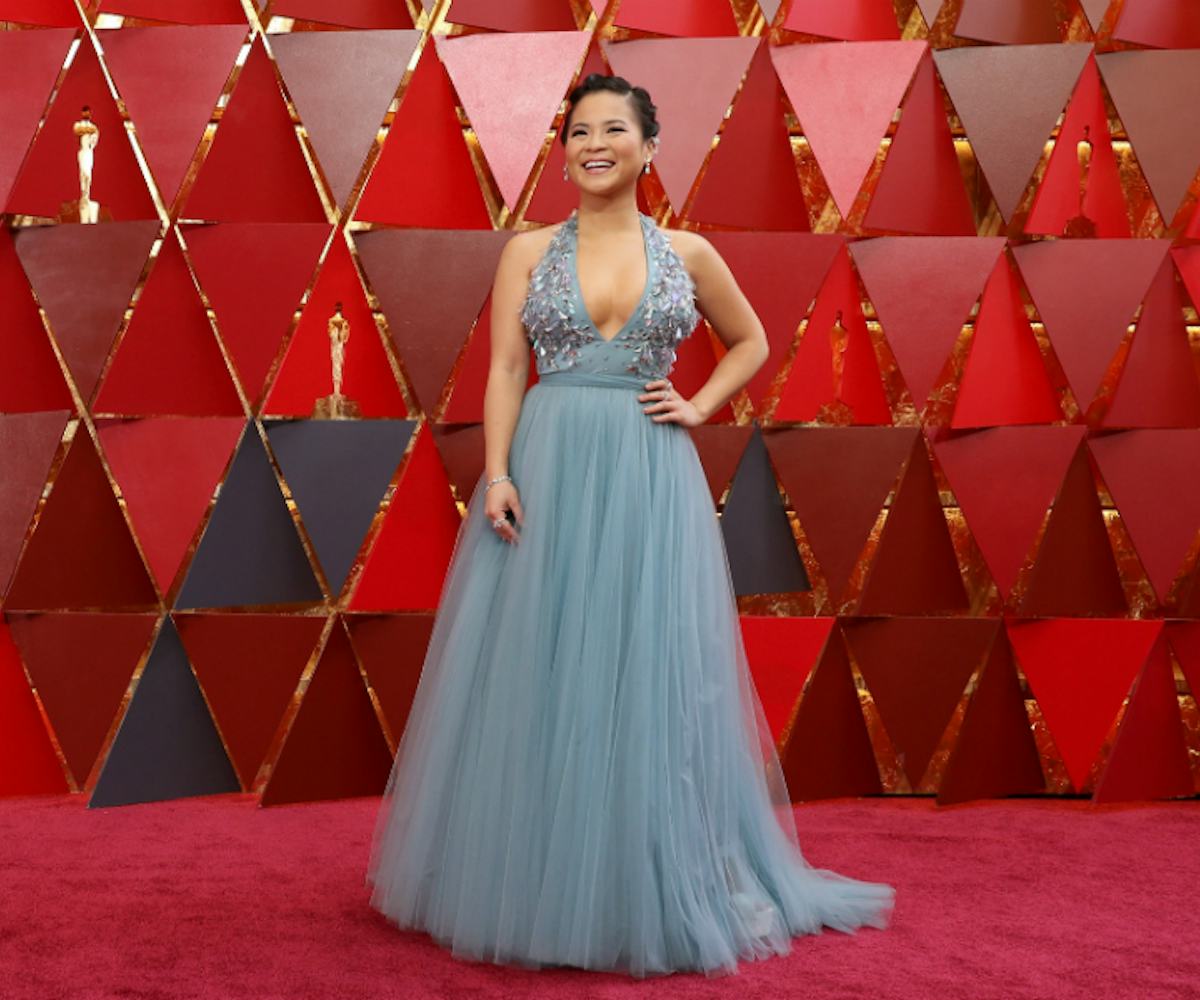 Photo by Neilson Barnard/Getty Images
Kelly Marie Tran Is Not "Giving Up" Following Online Harassment
The 'Star Wars: The Last Jedi' star is back with a powerful essay
Back in June, Kelly Marie Tran, star of Star Wars: The Last Jedi, cleared her social media as a result of incessant bullying from the dark side of the Star Wars fandom. Following the blackout, Tran has taken a step back and contextualized the hateful comments she received, and how she reacted to them, in an eloquent new essay for The New York Times. 
Tran explained that it wasn't the hateful content that caused her to go offline for the past few months, but that she had started to believe the negativity. When Tran had become the first woman of color to have a leading role in Star Wars, she was a part of a major pivot toward actual representation in a legendary franchise. With the overwhelming support of fans who had long wanted to see people like them within the Star Wars universe also came a vile stream of comments from men who revel in white-boy-saves-the-day stories for the rest of eternity. "Because the same society that taught some people they were heroes, saviors, inheritors of the Manifest Destiny ideal," Tran explained, "taught me I existed only in the background of their stories, doing their nails, diagnosing their illnesses, supporting their love interests—and perhaps the most damaging—waiting for them to rescue me. And for a long time, I believed them."
"I want to live in a world where children of color don't spend their entire adolescence wishing to be white," Tran added. "I want to live in a world where women are not subjected to scrutiny for their appearance, or their actions, or their general existence. I want to live in a world where people of all races, religions, socioeconomic classes, sexual orientations, gender identities and abilities are seen as what they have always been: human beings."
Tran ended her essay with a declaration that, rather than allow the hate to get the best of her, she will continue to embrace the unique position she is in. "I know the opportunity given to me is rare. I know that I now belong to a small group of privileged people who get to tell stories for a living, stories that are heard and seen and digested by a world that for so long has tasted only one thing. I know how important that is. And I am not giving up."
Read the entire essay here.