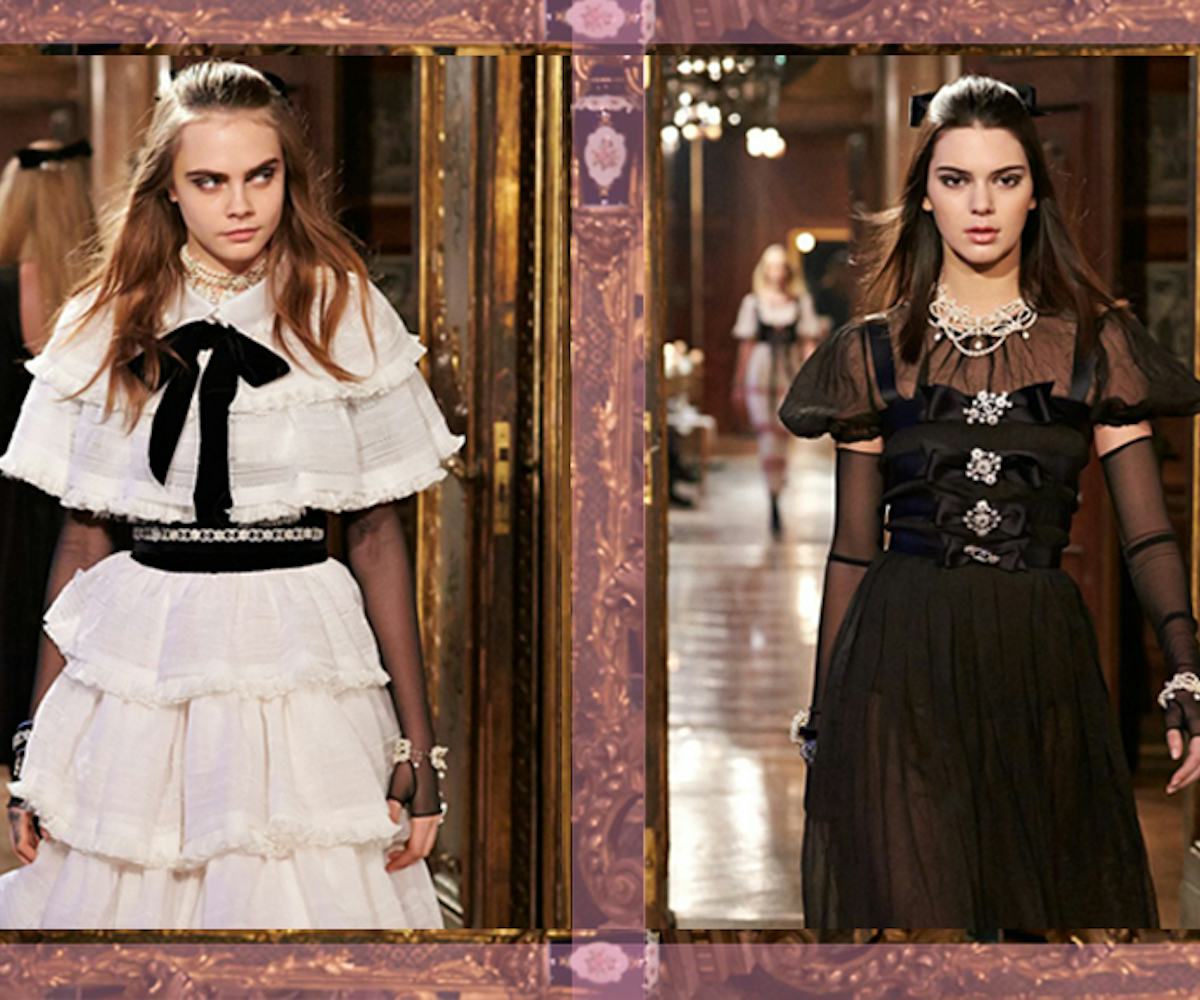 photos courtesy of chanel
are kendall jenner and cara delevingne about to be roomies?
If we could turn back the hands of time, we would do a lot of things: attend a few Runaways shows, wander the Just Kids-era Lower East Side, weasel our way into becoming a Spice World extra... But since we haven't been able to get our hands on a time machine, we have to settle for recreating our fondest childhood memories. We've played Truth or Dare with New Found Glory, M.A.S.H. with Eric Andre, and much too many Dream Phone games as of late. One thing that we haven't had the chance to do yet? Have a supermodel-filled sleepover with Kendall Jenner and Cara Delevingne. But it seems like we're closer to accomplishing that now more than ever, as Jenner and Delevingne may just be moving in together for 2015.
According to The Daily Mail, the BFFs—who recently walked the Chanel runway together in Salzburg—will be sharing Jenner's Westwood two-bedroom apartment, which is worth a reported $1.39 million, in the new year. So far, neither party has commented as to whether or not this will indeed be a reality, but we're pretty sure heads would explode faster than those Airheads kids if it did. After all, this is the stuff that social media dreams are made of.
P.S. Kendall and Cara, if you're reading this, we're currently looking for a new L.A. crash pad. We can offer a ton of mags and a portion of our extensive record collection as a down payment. Call us!