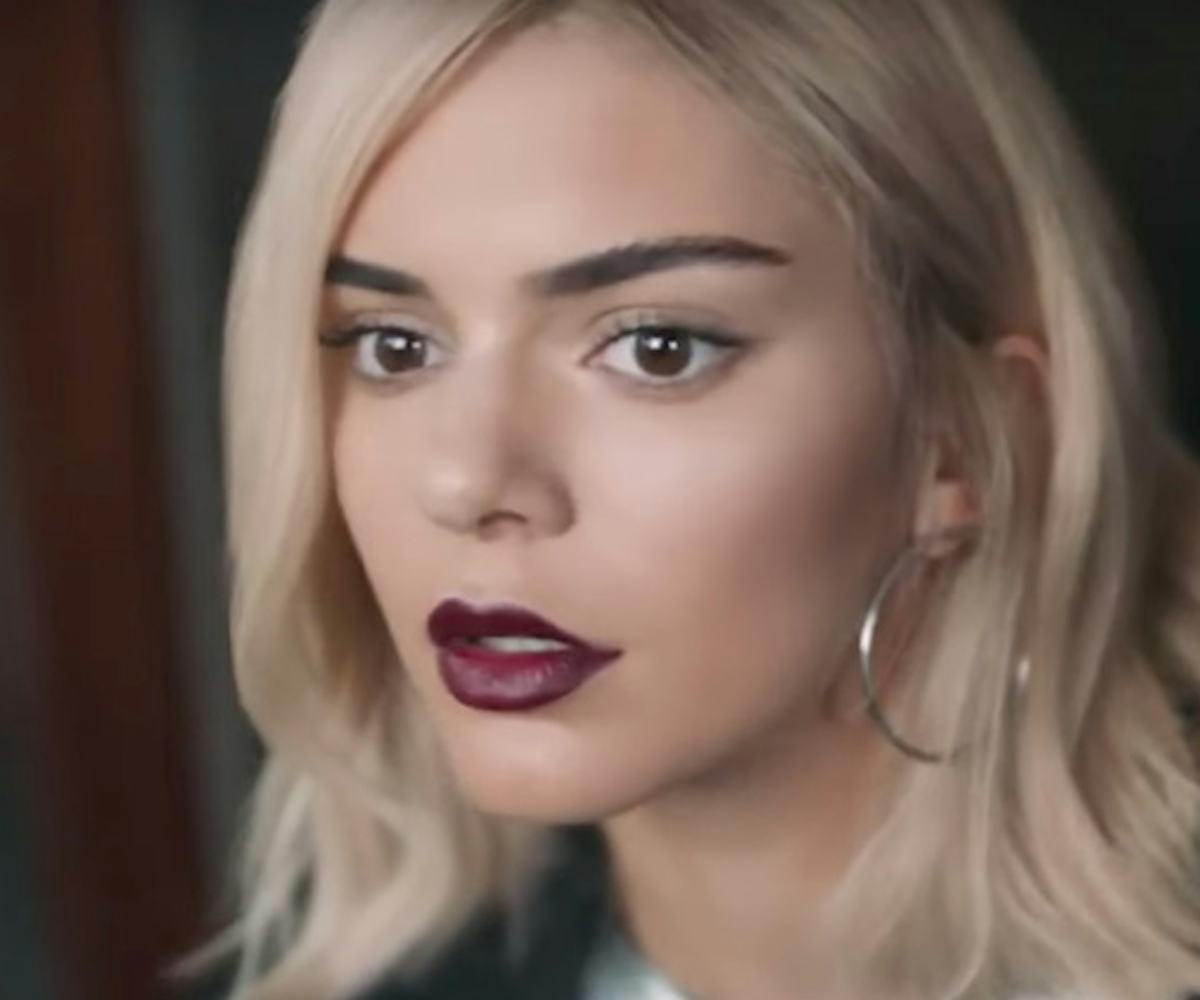 Image via YouTube/Kendall and Kylie
People Have A Problem With Kendall Jenner's Emoji Choice
"Stay in ur emoji lane miss pepsi."
Kendall Jenner has frequently been called out for co-opting black culture, and no one can forget her very bad Pepsi ad, in which she seemingly solves the issue of racism in America by giving a cop a soda. And now the internet is taking issue with her choice of emoji shade. Last week, when the model tweeted out her family's Hollywood Reporter cover, along with the caption "sister power... girl power" and the fist emoji, people immediately called her out. As BuzzFeed points out, the fist was a few shades darker than Jenner's own skin.
One person told "miss pepsi" to stay in her "emoji lane." 
Some people corrected her, tweeting the white fist emoji with an asterisk.
Many people were confused by the color choice.
And no one will ever let her live down that Pepsi ad. 
While many people are critical of Jenner and her sisters for very legitimate things, like profiting off black creativity, and it's important to discuss phenomenons like digital blackface, I don't know if right now is the best time to get petty about emoji shade choice. We have literal Nazis running through the streets. 
For a comprehensive list on how you can fight white supremacy, visit here.