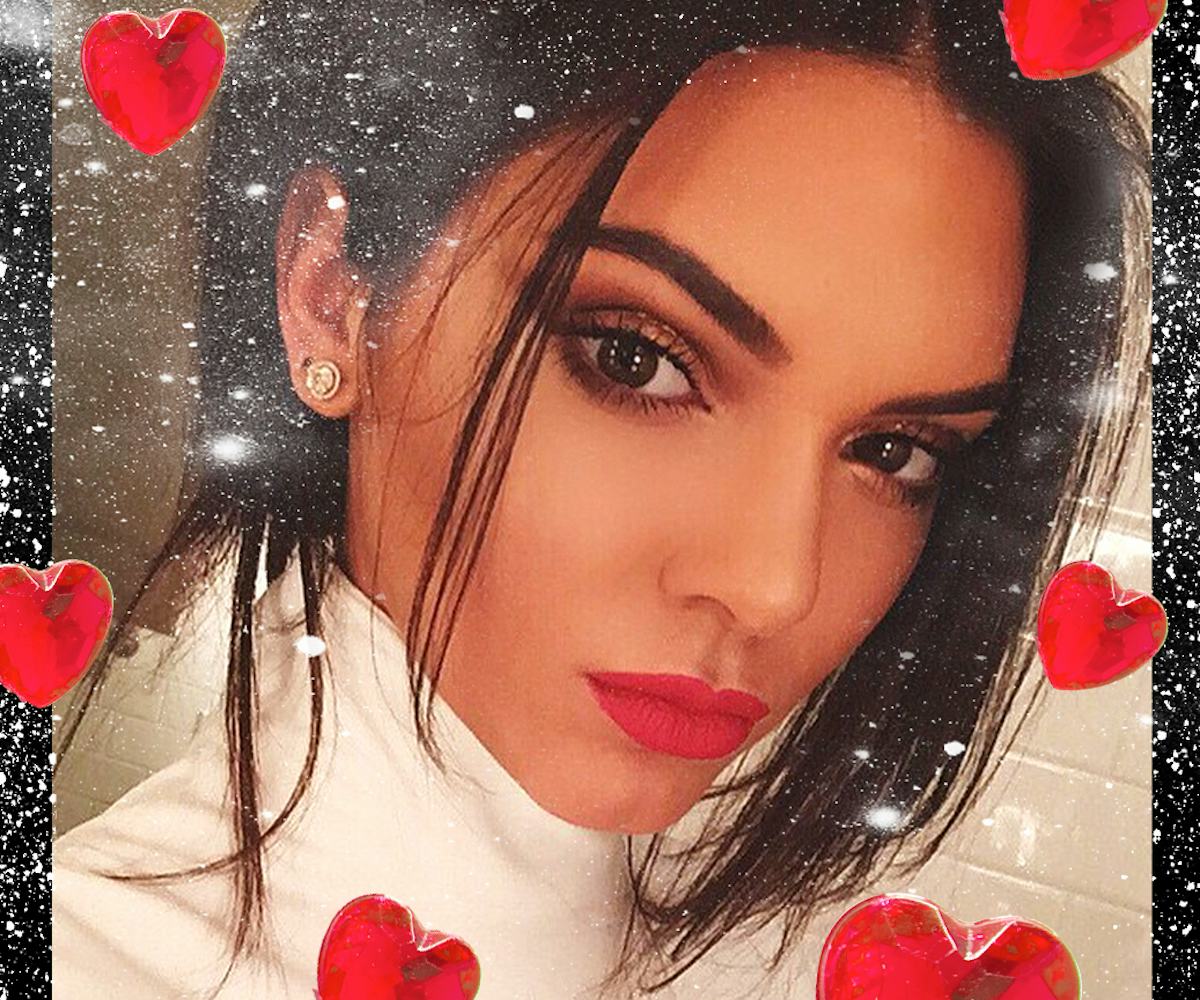 photo via @kendalljenner instagram
the definitive list of all the people that kendall jenner has (maybe) dated
speculation about speculation
Here's how it goes: When you're a Jenner, if you're within 200 feet of another (male) celebrity, you're dating. And it's a really tumultuous relationship because, like, you have to live in secret and, like, you have to exit a restaurant 20 seconds after them instead of 10 and, like, you want to just scream it from the rooftops, you know, like "I inspired that song," but, like, you just can't because the paparazzi and the tabloids and all of America are out to ruin your one shot at true love, but it also might not be love at all because you just met this person and they're actually secretly dating your famous best friend so you wouldn't even go there.
So, with that being said, here is a definitive list of all the people that Kendall Jenner has (maybe) dated:
Drake
So here's the story: The really sensitive and totally approachable Champagne Papi left a restaurant, aptly named The Nice Guy, a few days ago. Kendall Jenner left the same 3-stars-on-Yelp joint shortly after. No news on whether or not Drake cried, but if you ask his mom, he probably didn't. (via Refinery29)
Chandler Parsons
The two flirted while eating at the same dinner table at STK. And (then?) Kendall brought the 6'9'' basketball player home and Kris was really impressed and he quit an almost-reality TV show similar to The Bachelor for her. (via Mirror UK)
Harry Styles
Who hasn't Harry Styles been rumored to date? Really. Try to come up with a list of 10 people.
Justin Bieber
Things normally get pretty hot and heavy when you talk about regular-sized and mini espresso coffee cups, but apparently the two are just family friends. (via Daily Mail)
Ashton Irwin
The Five Seconds of Summer singer said they weren't dating and that they just grabbed a drink with a group of friends, but, like, doesn't that mean they should be Facebook official? (via Sugar Scape)
Paul McCartney
Because why else would Kendall's brother-in-law Kanye recruit a virtually unknown singer in his new song?**
**Because sarcasm doesn't always translate on the internet, we feel we have to clarify that we are huge McCartney fans and wrote this for comedic effect. We don't actually think he dated Kendall Jenner. Or do we?