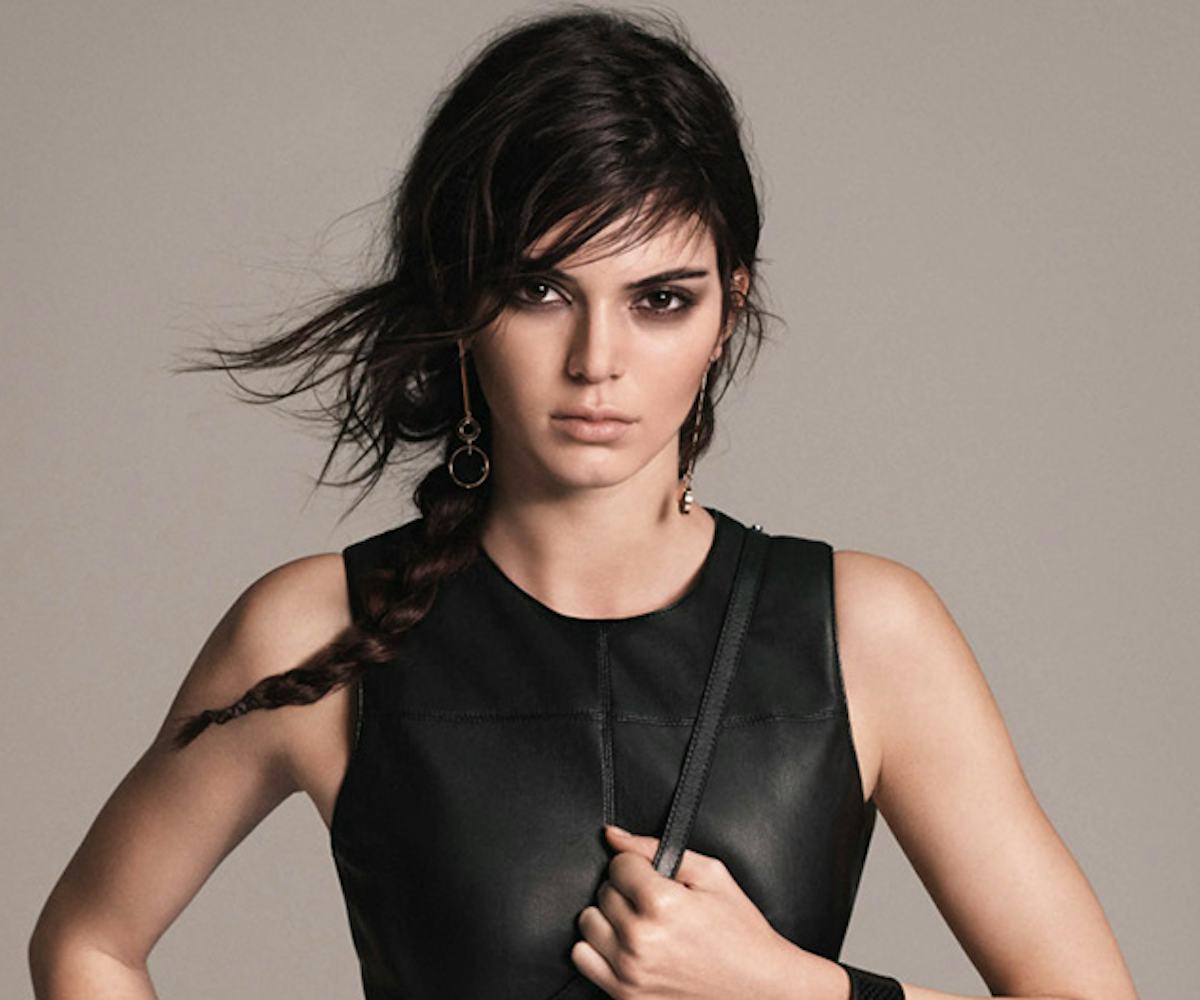 Photo by David Sims for Mango.
Kendall Jenner's New Mango Campaign Has Backlash Written All Over It
something isn't right here…
This week, Mango announced that Kendall Jenner is the Spanish brand's new face. This is exciting for her, as Cara Delevingne and Kate Moss have previously fronted Mango campaigns, but Jenner's campaign is a bit of a head scratcher. It's called "Tribal Spirit" and features apparel designs meant to be inspired by the African savanna. Some might cite a lapse in casting judgement, but a bigger point of contention is the title of Mango's collection.
Reducing African prints and aesthetics to a trend is hugely insulting to the heritage of the cultures it appropriates. Referring to it as "tribal" is the bitter icing on the already messy cake, as "tribal" has a history of meaning "not white" or "not European," and has been associated with the term "primitive" or "uncivilized." It's a term many, after Valentino's SS13 collection, urged to remove from fashion's vernacular, since it reduces entire cultures to archaic stereotypes and accessories. After 2015's many landmark moments addressing cultural appropriation, including Amandla Stenberg's video "Don't Cash Crop My Cornrows," Mango's new campaign is a step in the wrong direction. It's a collection filled with leather fringe skirts and flowy cargo pants, with nary a reference to African prints, like Ikat, Dutch wax, or Ganado. There's a better name for the collection, one that doesn't lump "exoticness" with "tribal." 
Mango has not yet responded to Nylon.com's request for comment.