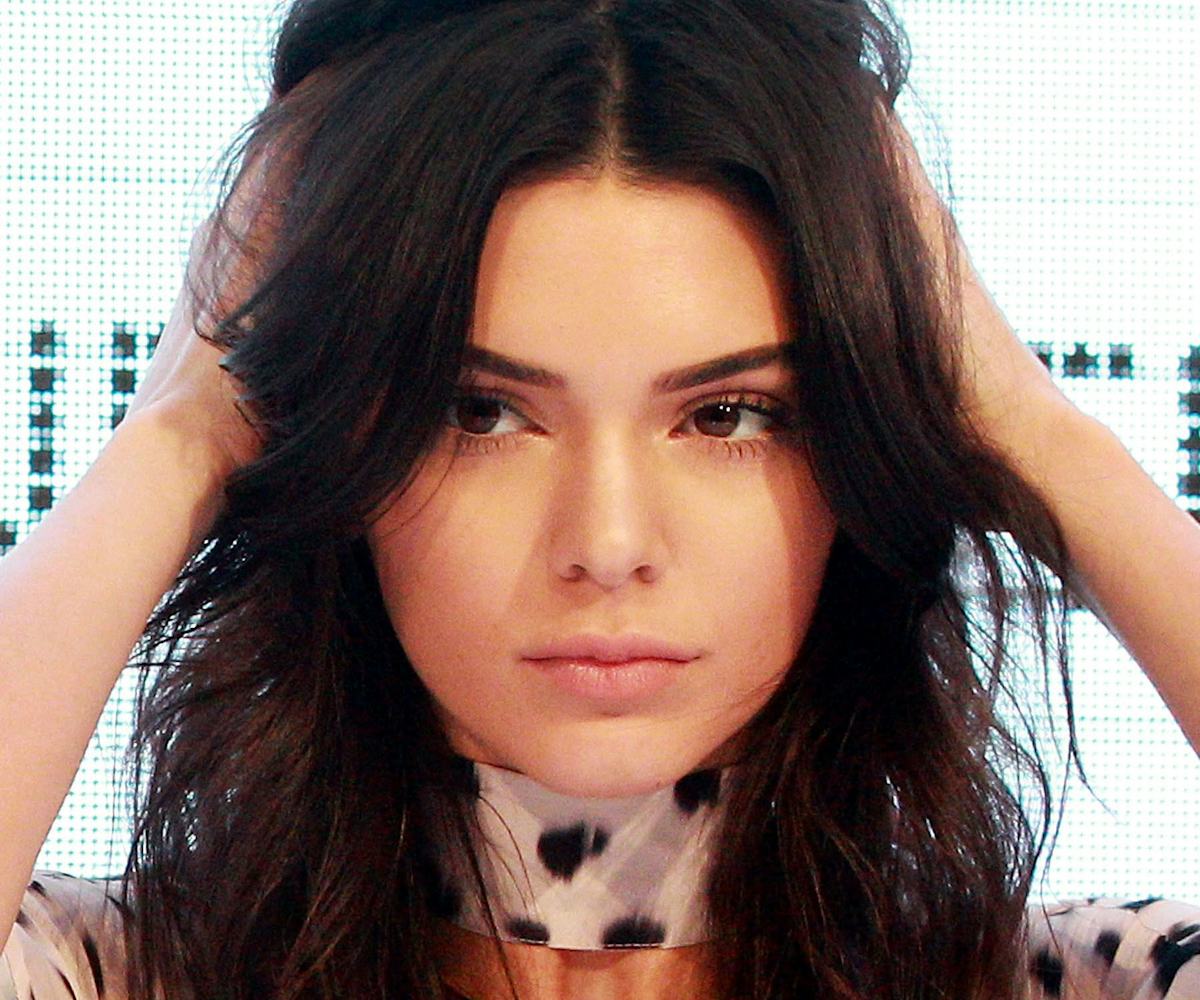 Photo by Lisa Maree Williams/Getty Images
Kendall Jenner May Have A Pizza-Themed Lawsuit On Her Hands
It concerns her new radio show
Kendall Jenner is potentially facing a new trademark-related lawsuit—this time over the name of her radio show, Pizza Boys.
A new Beats 1 show hosted by Jenner and her DJ friend Daniel Chetrit, Pizza Boys is "a monthly living room pizza party" that will feature guests appearances by the likes of Kaia Gerber, Luka Sabbat, and Hailey Baldwin, per Fashionista. Jenner previously wrote on her blog that Pizza Boys was the name of "the DJ/friend group I'm part of." However, her crew's name is rubbing another L.A.-based brand and art collective, named Pizzaboyzzz, the wrong way.
According to People, Pizzaboyzzz's Robert Karageuzian sent a cease-and-desist letter via his lawyer, Sam P. Israel, to Jenner's, Chetrit's, and Apple's (who owns Beats 1) representatives on April 16. The publication reports that he is now threatening a lawsuit and "demanding that they stop using the Pizza Boys name as he claims it infringes on their unregistered trademark." Israel claims in the letter that Karageuzian has held the Pizzaboyzzz trademark since "as early as February 19, 2015," and that Jenner's use of the Pizza Boys name is causing "'an extraordinary number of consumers' to 'suddenly come to express confusion' over whether the two brands are in some way connected," per People.
"Even if they were to change the name slightly, the fact of the matter is they're deliberately targeting our client base, our audience, because they're trying to pretend in effect that they are Pizzaboyzzz," Israel told People. "They just are acting as if they are our client. It's almost like the Invasion of the Body Snatchers. They just stepped in and became the Pizzaboyzzz."
Israel added, "There were all these people who were confused, who were actually upset with my client thinking that they had somehow morphed into the Jenner generation."
The Pizzaboyzzz Instagram account also regrammed a fan post commenting on the pizza-themed drama:
Jenner, Chetrit, and Apple have yet to respond to the claims, per People.