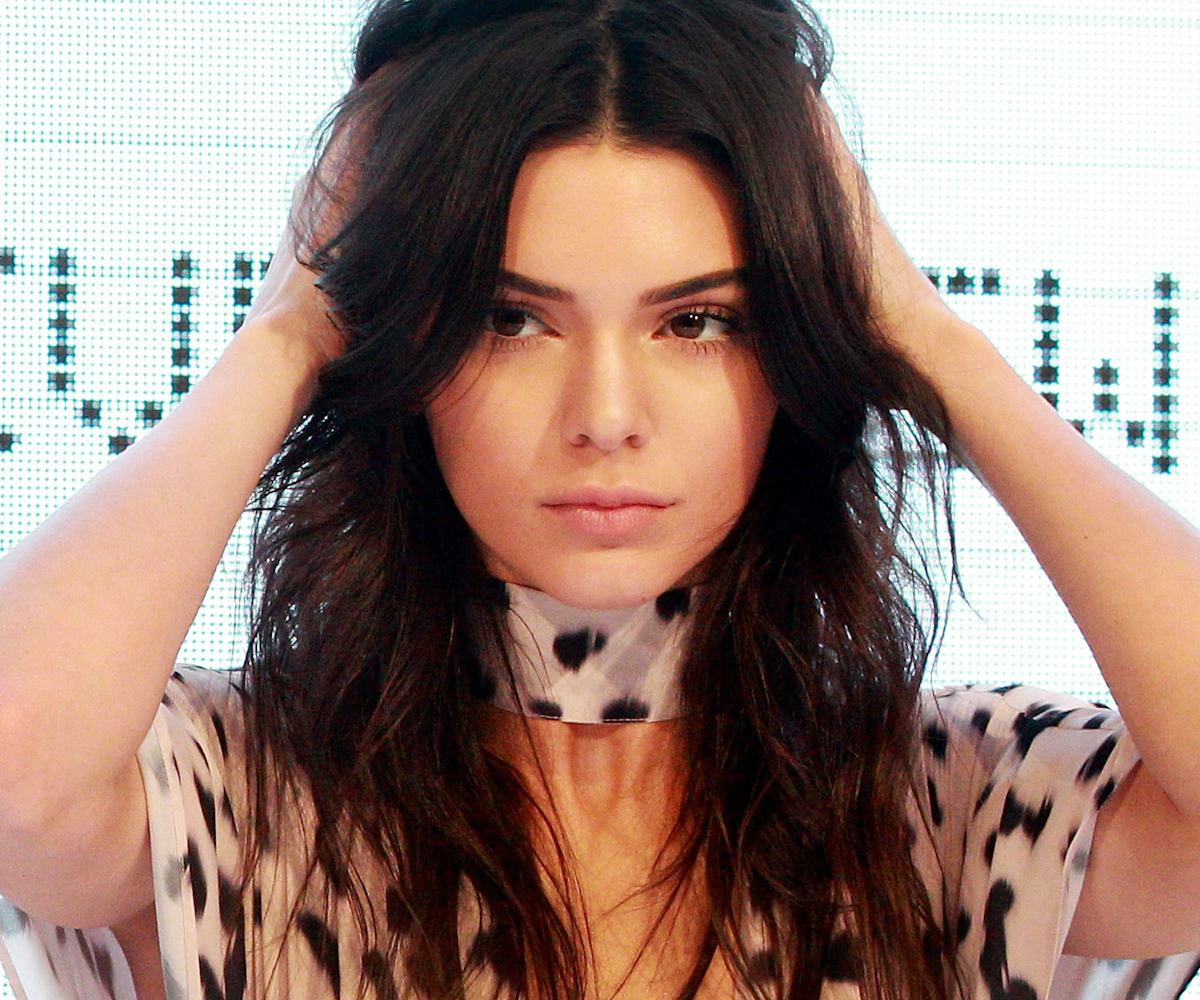 Photo by Lisa Maree Williams/Getty Images
Kendall Jenner Is Reevaluating Social-Media Hate
Simply put, social media is a beast—an odd combination of vanity, camaraderie, self-expression, and negativity. And when you just so happen to be a member of one of the most polarizing families, like Kendall Jenner, it takes a toll every time you post your thoughts, feelings, and snapshots for the online community to see and criticize. Jenner took to her eponymous website to talk about her experience with social-media negativity.
In a post titled "Staying Positive: My Outlook On Social Media," the model, who has 43.3 million followers on Instagram alone, writes, "I have to admit, I'll randomly catch myself looking at comments on Instagram and Twitter, but the second I see a mean one, I literally just put my phone away and forget about it."
"When you're being looked at under such a microscope, you try to be aware of what you post—you go over it a million times before posting to make sure it's okay," she admits. "So in reality, I know it's not a bad photo, but someone's going to say something mean anyway. They're just bored. You just have to remember that it's them, not you."
Nowadays, Jenner looks at social-media negativity in a more positive light. "But I've gotten to a place where the negative feedback can just totally fuel me to be even better," she writes. "I think that's how my career got started in a way—like an 'I wanted to prove them wrong' kind of thing because no one ever thought I could do what I'm doing right now." After all, it's social media that has catapulted the Kardashians and Jenners to their massive stardom and solidified their relevancy in popular culture. No matter how much hate online commenters spew, there's no doubting the numbers. 43.3 million fans is a lot, no matter which way you look at it.