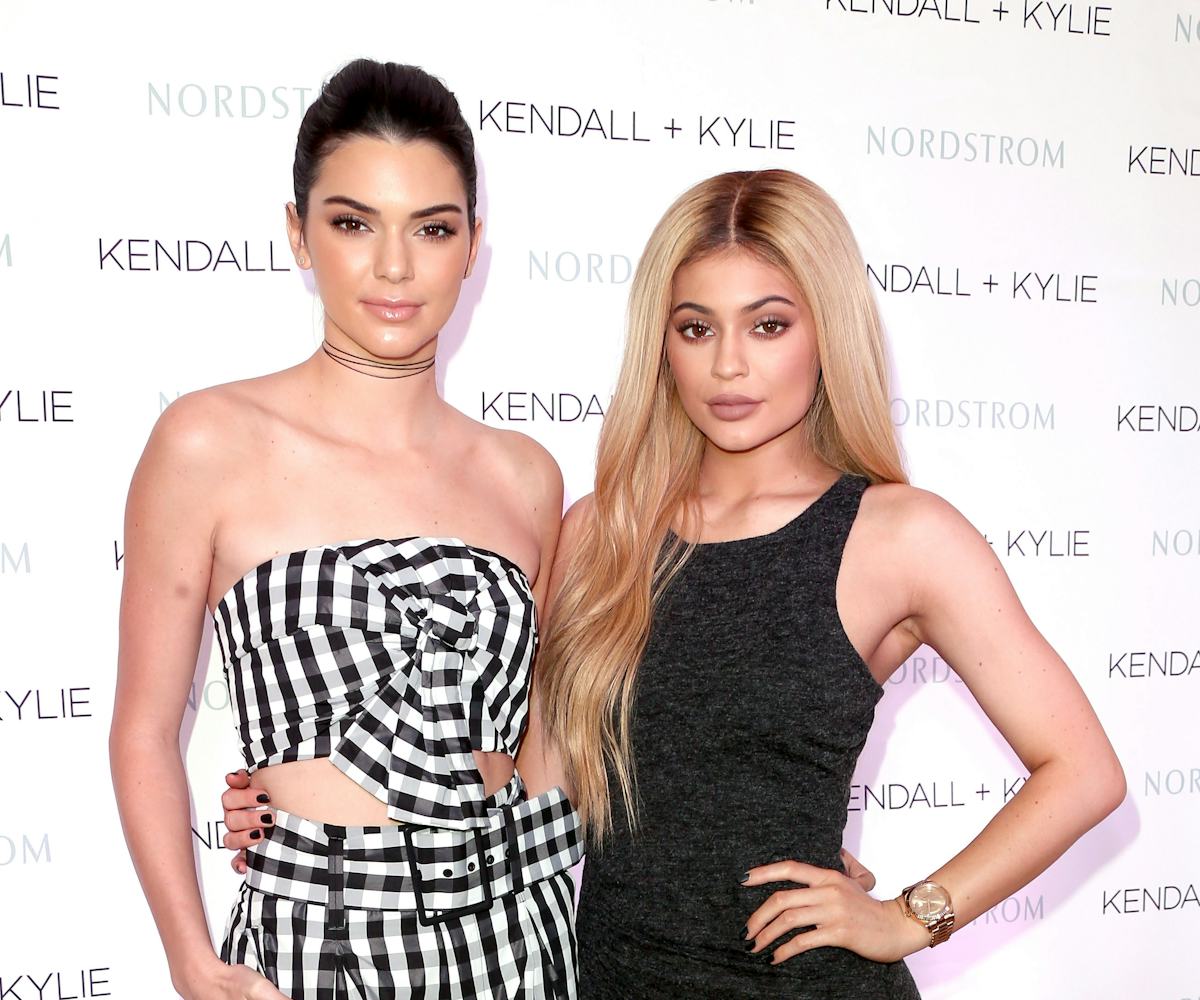 Photo by Frederick M. Brown/Getty Images.
Kendall + Kylie Are Launching A Handbag Collection
Yet another addition to their namesake line
As if Kendall and Kylie Jenner didn't have enough of a hold over social media, reality TV, and the fashion industry, the sister duo is about to launch another major weapon in their quest for global domination: a handbag line.
This announcement comes just a day after Kylie gave us a look at three upcoming Lip Kit colors and Kendall slayed at the MTV Movie Awards. 
The collection, which will fall under their Kendall + Kylie line, will debut this fall and consist of 18 styles, all in the $75 to $450 price-mark. The styles vary in shape and size, ranging from a pebbled leather backpack to a satchel and a mini bucket bag. The collection will even feature purse charms. Much like the ready-to-wear and shoes in their current offering, all the designs will be sophisticated and clean while incorporating Kendall's feminine tomboy style and Kylie's edgy streetwear look. According to WWD, the sisters drew inspiration from some of their beloved luxury labels as well as their favorite travel destinations, such as California's Big Sur, Tokyo, and London. You can take a peek at one of the styles here.
"I love that we played with all different sizes, from mini to large. A good handbag is functional and easy to use, without compromising the design or overall look," Kylie told the publication. "Each design definitely makes its own statement." 
Although there's no official release date just yet, in a few months you'll be able to find them at luxury retailers like as Bloomingdale's, Neiman Marcus, and Saks Fifth Avenue.