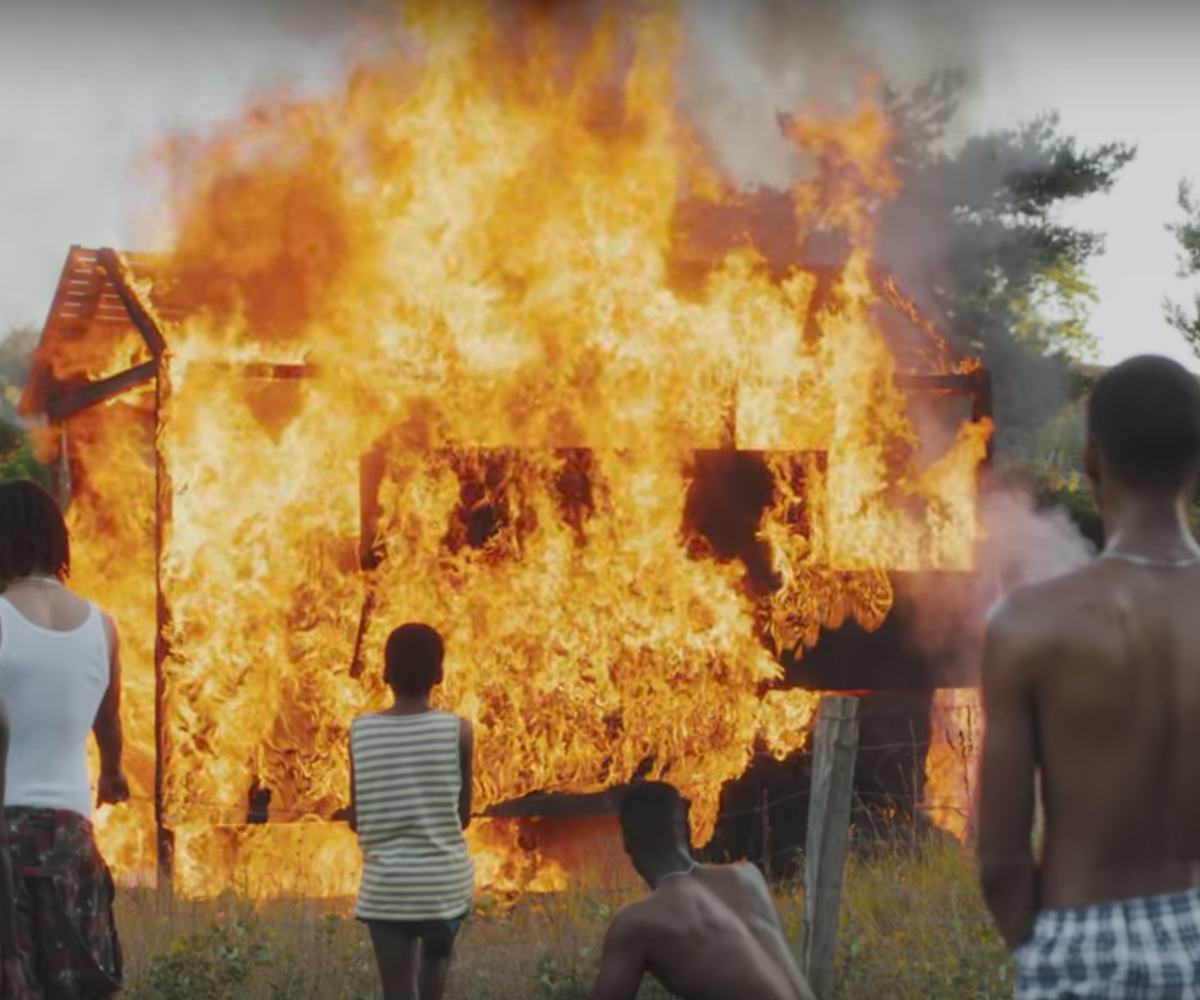 Watch Kendrick Lamar's Intense New Video For "ELEMENT."
We are not ready for this
Kendrick Lamar dropped a new music video today for his song "ELEMENT.," and it's just as intense as the lyrics. In it, Lamar gets into a brawl and raps in a blood-covered T-shirt, while groups of kids practice fighting and watch a house burn down.
Directed by Jonas Lindstroem and the Little Homies (Kendrick's directing alias alongside Dave Free), the video opens with a hand coming out of the water as someone shouts, "What happens on earth, stays on earth." The brutal fight scenes are intercut with shots of a group of nuns dressed in all-white and a young boy standing in the pouring rain. During the fight scenes, Lamar wears a shirt with his album's name on it, DAMN. 
This latest video is a lot grittier than Lamar's last two, "HUMBLE." and "DNA." All three songs appear on his latest album DAMN. Lamar's most recent record is a departure from the jazz- and funk-influenced To Pimp A Butterfly. 
Check out the full video for "ELEMENT." below.