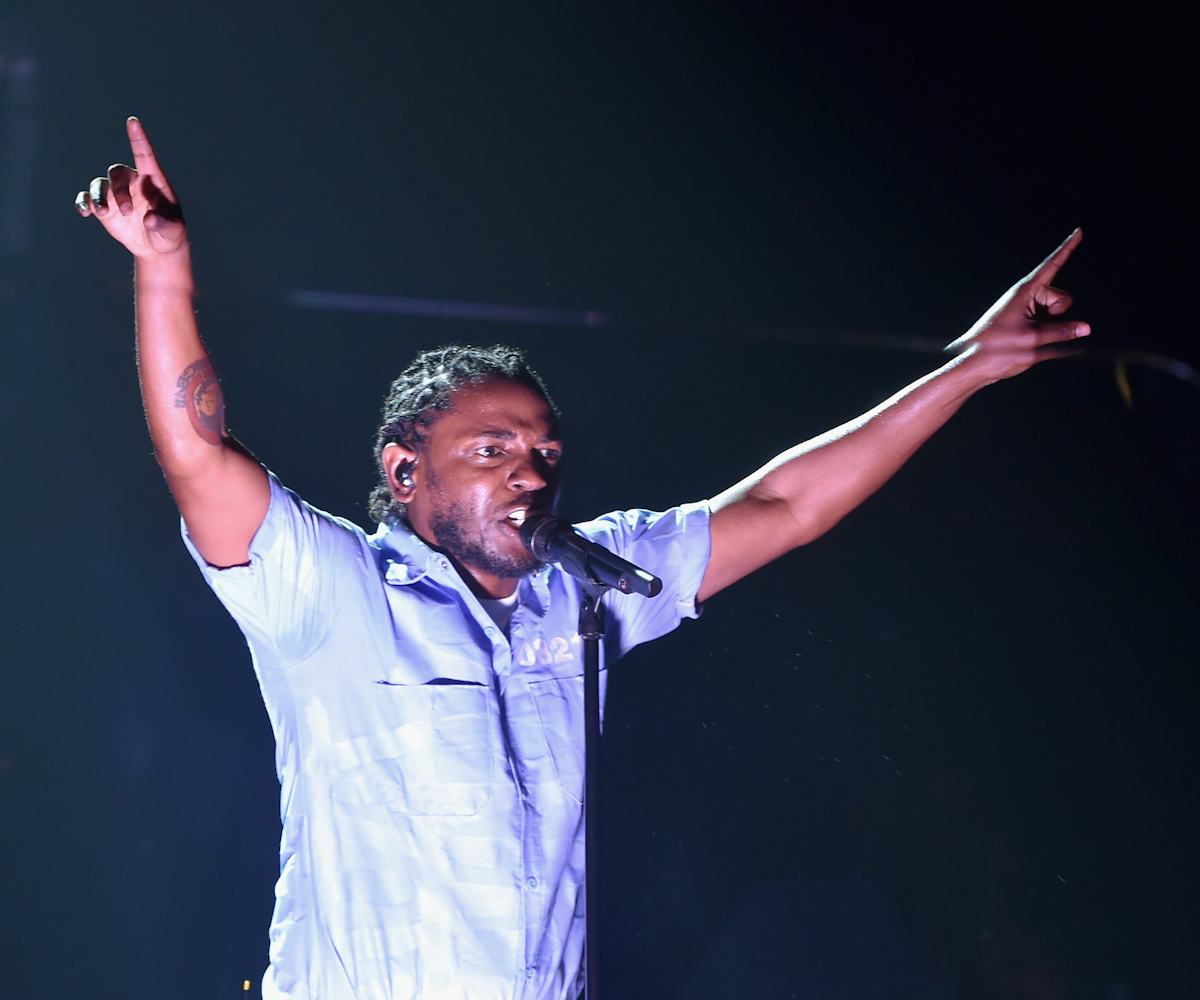 Photo by Larry Busacca / Getty Images
Kendrick Lamar Dropped A Surprise Album
It's called 'untitled unmastered'
Instead of coasting off the incredibly good vibes of his watershed night at last month's Grammys, Kendrick Lamar shocked everyone last night with the release of a surprise album, Untitled Unmastered. The record features eight tracks, each called "Untitled" and followed by a date which goes from May 28, 2013, until September 21, 2014 (the date they were recorded?). You'll recall that Lamar already gave blistering performances of two of the tracks, playing "Untitled 03" on The Late Show, and "Untitled 08" on The Tonight Show. Still, no one thought these songs were an indication that a follow-up to To Pimp a Butterfly was imminent.
Speaking of Lamar's Grammy-winning album, Untitled Unmastered is very much its spiritual cousin, continuing the rapper's experimentation with jazz and soul-inflected sounds. In a recent interview, Lamar hinted that he had a bundle of songs left over from the To Pimp a Butterfly sessions that didn't make the album. "I got a chamber of material from the album that I was in love [with], where sample clearances or something as simple as a deadline kept it off the album," he said. "But I think probably close to 10 songs that I'm in love with that I'll still play and still perform that didn't make the cut."
The album is available on all the major streaming services, including the one you see below. All hail King Kendrick.