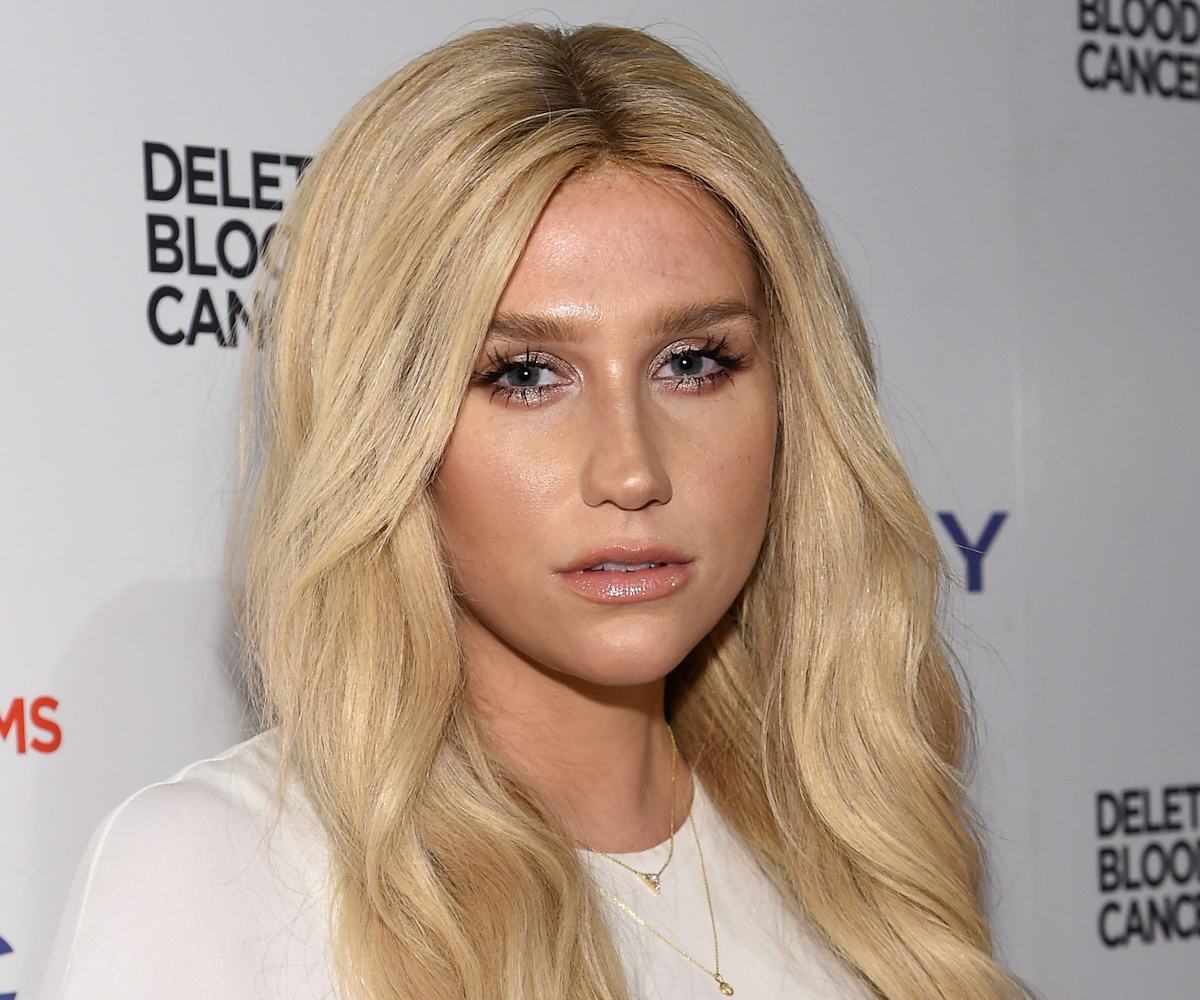 Photo by Jamie McCarthy/Getty Images.
Kesha Appeals Court's Decision On Contract With Dr. Luke
Ever since courts dismissed Kesha's injunction to work with her producer and alleged abuser Dr. Luke, there's been a collective... well, now what? There were explanations on why Sony couldn't intervene, protests by her fans, an outpour of support from fellow artists like Lady Gaga and Ariana Grande, and notes from Kesha herself. The one thing that's been missing though, is what the next move is for Kesha if the contracts still stand.
On Friday, Kesha filed an appeal in the Manhattan Supreme Court, stating that forcing her to fulfill the rest of her contract with Dr. Luke is akin to modern-day slavery. Her lawyer, Mark Geragos, also says that New York Supreme Court Justice Shirley Kornreich was wrong in citing that Kesha would not suffer "irreparable harm" if forced to carry the contract terms through. The argument stands not just for Kesha's personal well-being, but her career as well, in a field notoriously competitive and time sensitive.
"Kesha submitted affidavits by individuals with over 100 years of collective personal experience in the music industry," Geragos argues, "each of whom attested to the fact that a young star's fame will fade quickly and permanently, due to a loss of momentum."
With the contract (and standoff) still in place, Kesha is currently unable to record music completely free of Dr. Luke's influence.
A hearing has not yet been scheduled, but you can read Kesha's filed appeal here.