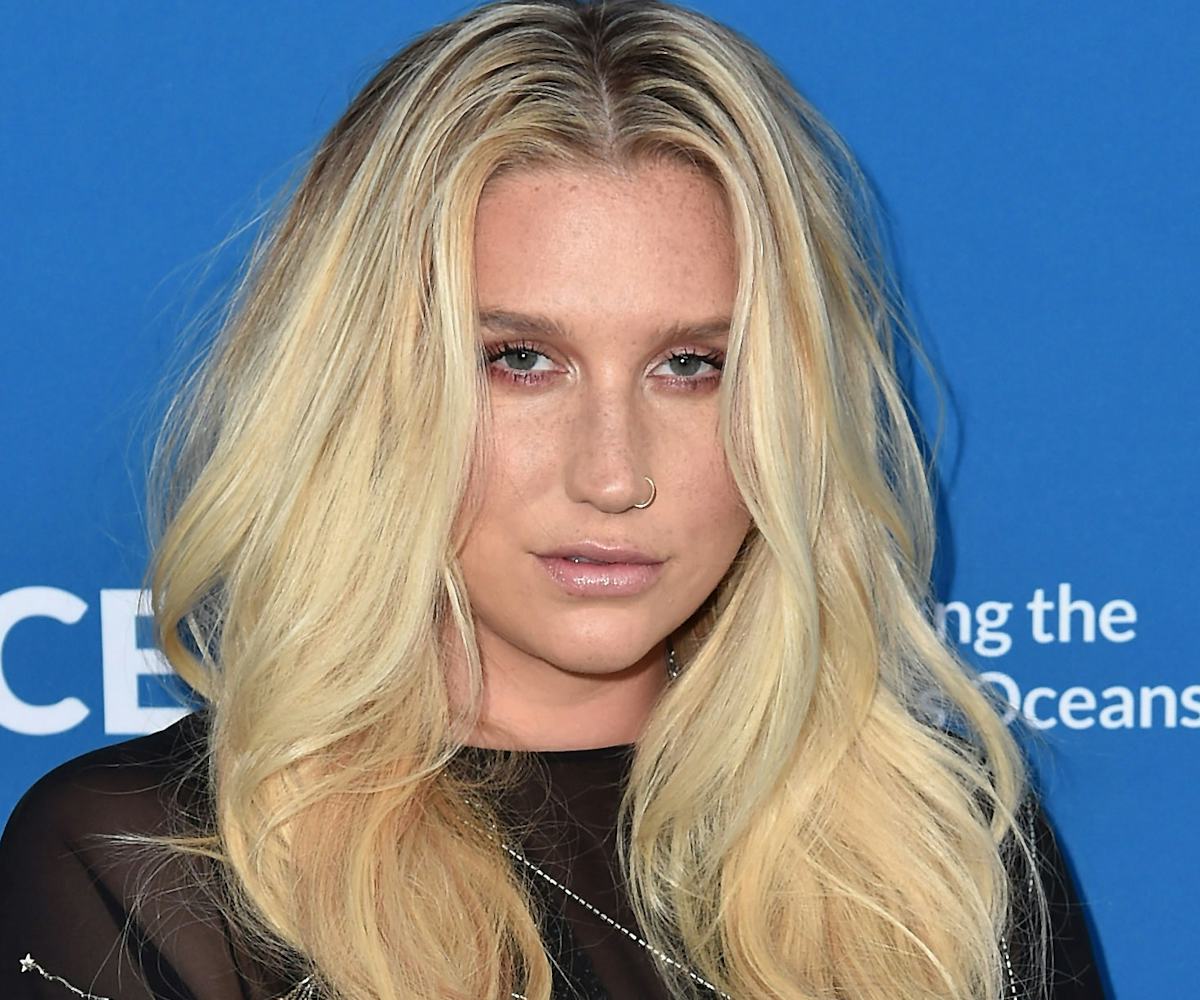 Photo by Alberto E. Rodriguez/Getty Images.
Kesha's New Mermaid Hair Is Everything Right In This World
Kesha was recently spotted with some new, dip-dyed locks in a range of blue shades that make her look majestical like a mermaid. (In some mythology, mermaids are described as having beautiful physical features, but "sad fathomless eyes which tell their tragic tale"—this definitely sounds a lot like Kesha. I mean, she even sang a thank-you to her supportive fans the other day, which totally reminds us of Ariel from The Little Mermaid.) 
Coco Chanel once said, "A woman who cuts her hair is about to change her life." We like to believe any hair change means a larger one.While dying your hair isn't necessarily a life-changing decision, we do hope that Kesha's starts to see some improvement in her life following this period. Despite being denied an injunction from her contract with Dr. Luke, the singer-songwriter has been in good spirits. The support in her corner has been overwhelming, to say the least, and so many people within the industry have been standing behind her during this difficult time. The other day, Lady Gaga even posted a video on Instagram demanding that Sony either free Kesha or drop Dr. Luke.
We will continue to post updates on Kesha's impending case as it develops. In the meantime, check out her new 'do in the post, below.