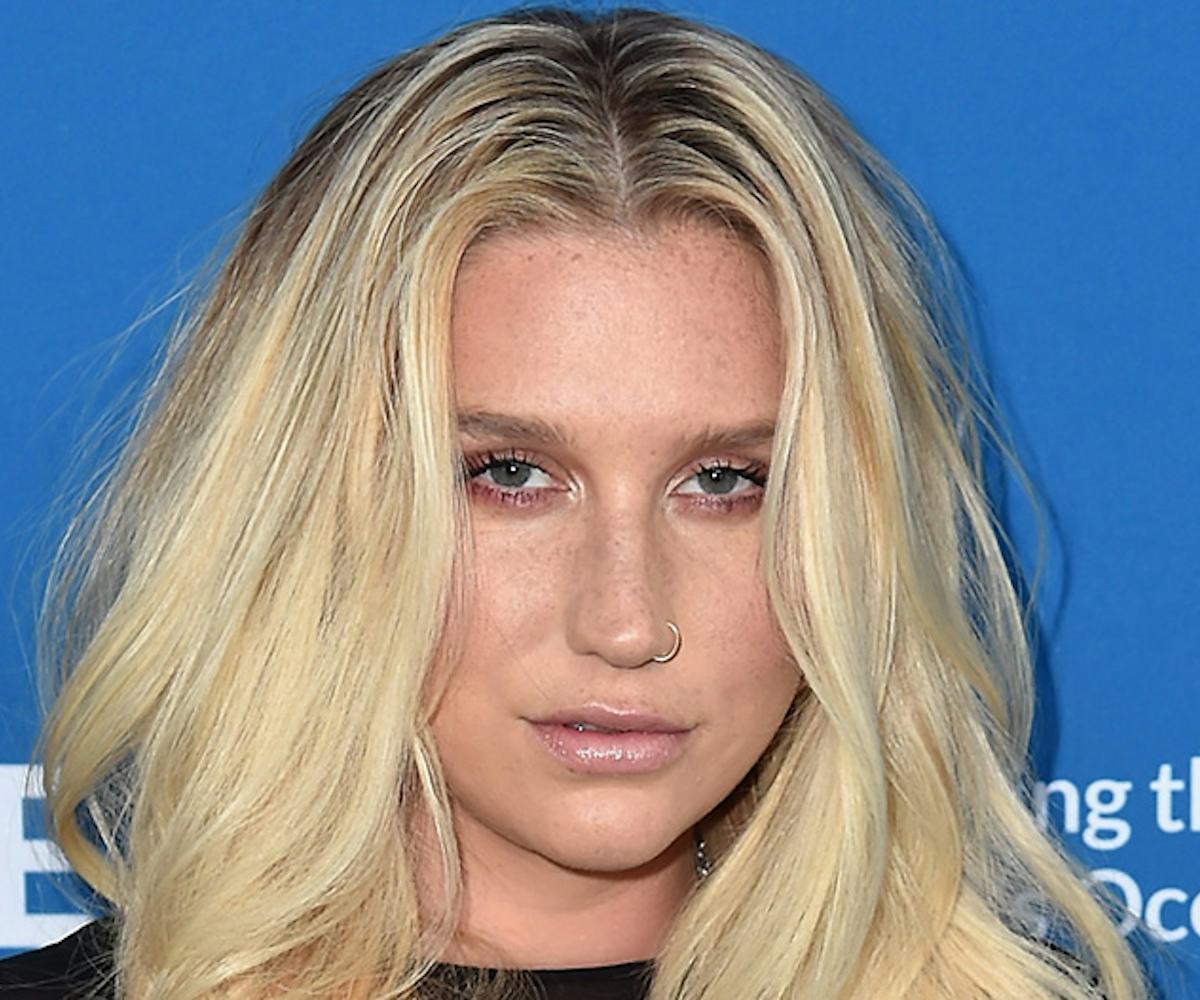 Photo by Alberto E. Rodriguez/Getty Images.
Kesha Sings A Thank-You To Her Fans
"I don't know where I would be, without you"
Last week, Kesha was denied her injunction to record music outside of her contract with Dr. Luke. The outpouring of support for her has been overwhelming, from both fans and celebrities alike. The singer-songwriter shared a written thank-you earlier this week, via Facebook, saying, "Words cannot really express the emotions I've gone through reading and seeing how amazing everyone has been to me." She added a thank-you to the "entertainers who knowingly put their own careers at stake by supporting me." Now, following Sony's statement saying it cannot terminate Kesha's contract and fan protests outside of Sony today, Kesha has another message: a song.
Kesha's lawyer, Mark Geragos, shared a video of Kesha singing on Twitter. "A special thanks to everyone who has had her back," he added. In the video, Kesha sings, "I don't know what I would do, without you." She adds, "I don't know where I would be, without you," before the clip cuts off. 
The next steps in Kesha's case will begin March 21, 2016 when discovery—aka presenting of evidence to back up both sides of the lawsuit—starts. This period could go on until January 2017. With people like Lady Gaga, Taylor Swift, Adele, more celebrities, and thousands of fans standing by her, though, Kesha's not short on love and support. "We're all in this together," Kesha wrote in her statement. "You are not alone. I love you and thank you."