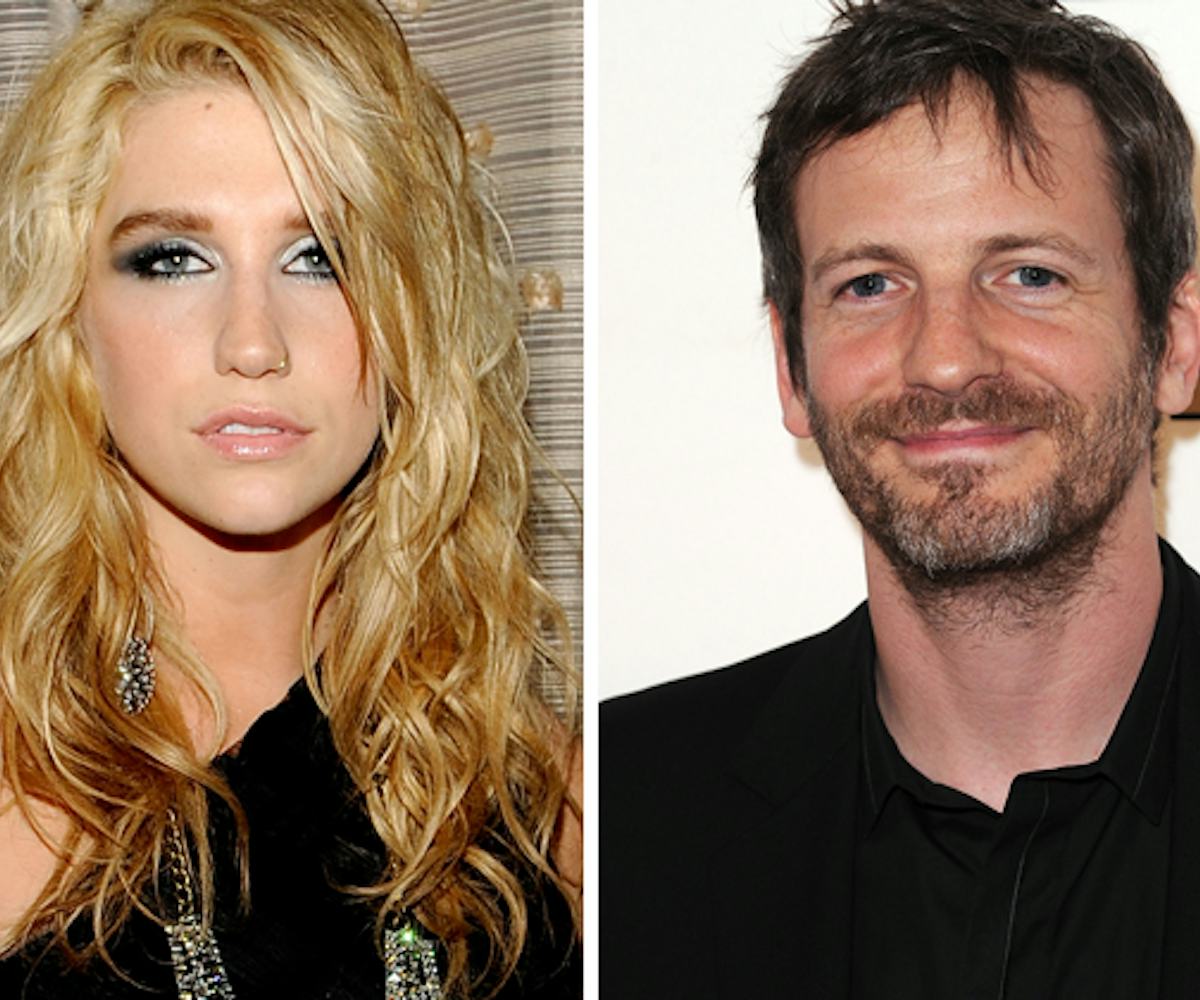 Photos by Larry Busacca and Frazer Harrison/Getty Images.
Judge Won't Let Kesha Escape Her Dr. Luke Contract
her legal battle against sony continues
Prior to her hearing in court this morning, Kesha confided, "I have nothing left to hide. I did this because the truth was eating away my soul and killing me from the inside. This is not just for me. This is for every woman, every human who has ever been abused. Sexually. Emotionally. Mentally."
As we previously reported, Kesha filed a lawsuit against Dr. Luke for allegedly sexually abusing her. (To be more specific, Kesha claims that Dr. Luke "drugged and raped her a decade ago and has committed ongoing abuse," and that abuse led her to seek treatment at a rehab facility two years ago.) A few months ago, the singer submitted a preliminary injunction that would enable her to record an album without Dr. Luke, and he turned around with a countersuit. 
This morning, the case was taken to the New York Supreme Court. While Kesha's attorneys continued to argue that the whole situation was ruining the singer's music career, Dr. Luke's team petitioned that he has invested $60 million in her career. The producer-songwriter supposedly agreed to allow Kesha to record without his involvement, and believes that this lawsuit was made in an attempt to extort him in order to get out of her Kemosabe Records contract. 
Evidently, Justice Shirley Kornreich was not fully convinced by Kesha's pleas and dismissed the injunction. She found the legitimacy of the assault allegations questionable because of the "lack of medical evidence."
"You're asking the court to decimate a contract that was heavily negotiated and typical for the industry," said Justice Kornreich. "My instinct is to do the commercially reasonable thing." She also suggested that her relationship with Dr. Luke did not cause "irreparable harm" to the singer's career, because she was allegedly allowed to record without Dr. Luke. (Kesha's team suggests that this is unreasonable, as Sony would not help promote said projects.)
We will continue to report on this case as it develops, and the judge still hasn't weighed in on whether or not the case will be dismissed—just that the injunction to free her from her contract has been denied. In the time being, Kesha fans are planning to protest outside the courtroom, and #SonySupportsRape is already starting to trend on Twitter.
(via The Hollywood Reporter)